Zodiac Sign
The 2000s Throwback Style We Should Bring Back According To Your Zodiac Sign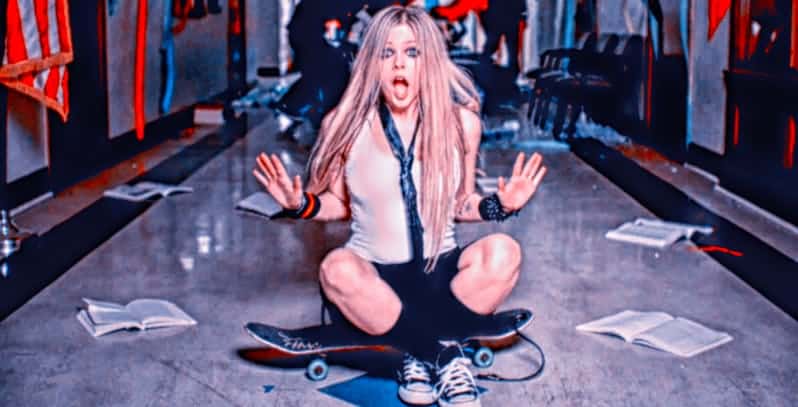 Over the past few years, we've been seeing a resurgence in 1990s fashion: tiny sunglasses, overalls, flannels, Doc Martens, babydoll dresses, velvet, slips, etc. Fashion has been described as "cyclical", and usually, what was once in fashion 15-20 years ago usually comes back around again, with a few tweaks to keep it modern.
Which means it's only a matter of time before at least a few of these 2000s trends make their way back into stores!
Let's be honest: the 2000s were not a good time for fashion. When clothing wasn't totally shapeless, it was skintight or barely-there. Visible underwear was very much a thing and it seems that we all imagined ourselves to be living somewhere tropical with our plethora of tiny skirts, halter tops, low-rise jeans, and navel-grazing necklines.
While we don't have any inclination to don most of these trends again, we thought it might be fun to look back and see what trend would relate to our astrological signs! Perhaps those low-rise jeans do have a place after all (even if it's just in the context of this article)! Look to the (fashion) past and see if you can maybe learn a bit more about your star sign.
24 

Sagittarius: UGG Boots

Sagittarius is a sign who hates to be constrained and really, what's more comfortable and laid-back than the ubiquitous UGG boot of the early 2000s?

These Aussie imports were on the feet of every celebrity and popular girl in high school. Bonus if they were salt crusted and folded over!

Sagittarius loves to be outdoors and these boots, while not exactly practical for real weather, were worn all year 'round, no matter what outfit they were accessorizing!

Knockoff options were equally popular, but getting the UGG name brand was preferred.
23 

Saggitarius: Popped Collars

A popped collar was a symbol of preppy prestige in the aughts;  you couldn't walk through a high school hallway without strolling past a sea of them around the necks of teenage boys. This look was such a trend that Kanye West even popped his own collar on the cover of his first album back in 2004!

The popped collar is  synonymous to arrogance and extroversion. After all, it was only the coolest dudes who, for a time, wore their collars popped. (Hey, guys don't have a whole lot to work with when it comes to accessories.) This fits the extroverted and optimistic Sagittarius perfectly.
22 

Capricorn: Useless Ties

Taking the term "business casual" a bit too literally, wearing ties as belts or without a suit a la Avril Lavigne was a huge fad in the 2000s. It allowed us to feel a little bit more professional or, depending on how you styled it, punky it its subversion of business attire.

Capricorn, naturally, falls into the former category, as so many of them are CEOs and entrepreneurs in training! Wearing ties in the exact way they shouldn't be worn is like playing dress-up for the too-adult-for-their-own-good Capricorn.
21 

Aquarius: LiveStrong Bracelets

Known for their humanitarian efforts, an Aquarius is definitely a LiveStrong bracelet. Can you think of another charitable item that caused a bigger fashion frenzy than this yellow band? Kids and celebrities rocked them in equal numbers, showing how charitable and philanthropic they could be.

Aquarius is drawn to volunteering opportunities and helping those less fortunate than she, so even though Lance Armstrong's glow has since dimmed considerably, the yellow bracelet remains the same.
20 

Pisces: Oversized Sunglasses

While tiny sunglasses have experienced an inexplicable resurgence this past summer, the 2000s was all about the oversized frames and lenses. Bejeweled shades, tinted sunnies, bling-encrusted arms – there was no limit to the extravagance of a pair of designer specss.

While Pisces isn't exactly known for being a big spender, there is an added bonus to giant sunglasses that this shy sign would enjoy: concealment!

Pisces loves to people-watch and what better way to do it than by covering up half of your face? Plus, the romantic Pisces would get a kick out of seeing the world through rose-colored rims!
19 

Pisces: Emo Style

An artist at heart, Pisces has long believed – and adhered to – the idea of the tortured genius. And, for whatever reason, the 2000s gave us a resurrection of punk and emo styles, but it's sensitive Pisces who is definitely drawn to the latter.

Dark eyeliner, dyed hair, Gothic extras – it all screams Pisces…before quietly skulking away to write sad poetry. Pisces is actually a very friendly sign once you get to know them, much like the seemingly scary but actually innocent emo people they so relate to!
18 

Aries: Trucker Caps

With their mesh backs, bold logos, and bright colors, trucker caps weren't hats people wore when they were hiding from the spotlight. Much like the big, bold Aries, those who wore these caps were the leaders of the group. Think Ashton Kutcher, whose show Punk'd was at the height of its fame and who arguably started the trend, Britney Spears, Justin Timberlake and Lindsay Lohan.

Aries is also a bit of a tomboy, and wearing a style that works for both women and men is right up this sign's alley!
17 

ARIES: Fedoras

A trendsetter in all respects, Aries isn't afraid to march to the beat of their own drum. In fact, they prefer it. While fedoras aren't exactly associated with style icons or fashion sense anymore, in the aughts, they were everywhere!

Worn dressed down with jeans and a tank top or on the red carpet, fedoras were all about making a statement, and that statement – much like an Aries – was about taking charge!

Impulsive and spontaneous, these hats had their time in the sun but hopefully won't be resurfacing any time soon.
16 

Taurus: Low-Rise Jeans

Taurus is a sensual sign, one who isn't afraid of embracing the more physical pleasures in life. They like teasing and being teased, and what fashion item was more of an innuendo than the low, low-rise jeans of the 2000s? This was the decade where denim dipped as low as was physically possible, showing lots of skin and making us all feel the pressure to sculpt rock-hard abs!

Taurus knows what looks good on her and getting a little sultry is something she has always been comfortable with – even if the style itself was no easy wear!
15 

Taurus: Handkerchief Skirts

An Earth sign, Taurus has always felt at one with nature. While she does like the steamier sides of life, she is also a very nurturing and loving sign.

Handkerchief or asymmetrical skirts were big in the 2000s and played into the bohemian aesthetic that ran rampant in the latter part of the decade.

The silhouette was feminine and relaxed; worn with flats or with heels for a night out, handkerchief hemlines were soft, flirty, and totally in line with the Taurus vibe.
14 

Gemini: Butterfly Clips

Are butterfly clips practical, or even that stylish? Not really, but you can't deny the whimsy they add to any hairstyle! Beginning in the 1990s and seguing into the early 2000s, butterfly clips were a dreamy style that called to the Gemini girl's playful nature.

Plus, as an Air sign, it's fitting that her trend would be a creature that flies through it!

While some may not have been confident enough to rock the brightly-colored clips, a rule-breaker like Gemini would be all over it. And, at the very least, this sociable sign has an excellent talking point!
13 

Gemini: Skirts/Dresses Over Pants

Ruled by twins, Gemini is constantly of two minds about almost everything. She flips back and forth so quickly that it can give the rest of us whiplash!

Rather than make a firm decision about what she should and should not wear, Gemini would rather have their cake and eat it too, which is how we think the skirts or dresses with pants trend was born.

Is it dressing up something casual or dressing down something formal? Is the skirt fancier than the dress or vice-versa? We don't know, and Gemini probably doesn't either, but they don't care because either way, it's fun!
12 

Cancer: Gaucho Pants

What better style to wear when you're walking along the shore than gaucho pants. Not capri pants (because those were tight), gaucho pants could be dressed up as seen on Ashlee Simpson here, or dressed down with flatform foam sandals, giving us a  unique, stocky appearance.

Cancer is a sensitive sign who,  of all the Water signs, has the strongest connection to their Element. With a fondness for family, this sign is all about comfort and relaxation, especially since they can get wound up mentally, which is why gaucho pants are the ideal 2000s trend representative.
11 

Cancer: Sideswept Bangs

Sensitive and insecure Cancer has always felt like they had a lot to hide, even as they jealously wonder what others are keeping from them. Sideswept bangs have never really gone out of style, but in the 2000s, this look was all about being heavier to complement the dark eyeliner that undoubtedly accompanied it.

A heavy fringe that conceals half your face is ideal for the suspicious Cancer, who would rather observe before making a move.

Popular with both women and men at the time (hello, early Justin Bieber), sideswept bangs were one of the biggest hair trends from the decade.
10 

Leo: Juice Couture Jogging Suits

The 2000s are recalled as the decade that made jogging suits acceptable clothing to wear outside the house.

Designers everywhere jumped in on the fad, but none as intensely as Juicy Couture. Really, almost every photo taken of Britney Spears outside of interviews was in a JC velour jogging suit.

The brand name status alone is worthy of the label-loving Leo, but the sleekness of the fabric – so soft, so cozy! – would make this Earth sign purr like a kitten. Plus, drawing attention to your assets with some writing on the rear? Totally a Leo thing.
9 

Leo: Ruffle Skirts

Often paired with UGG boots – check out all the 2000s trends Queen Bey is rocking in this picture alone! – ruffle skirts were a little flirty, a little feisty, and totally inappropriate unless you had some full coverage underwear on underneath! (Let's be honest, you definitely didn't.)

Like Leo, this skirt was a showstopper. Upon first glance, it seemed innocent and fun – it was even referred to as a "cheerleader" skirt or a "rah-rah" skirt!

However, upon closer inspection, it's clear that the girl wearing this definitely wants all eyes on her, like a Leo soaking up that spotlight.
8 

Virgo: Shrugs

Keeping your shoulders and about a third of your upper body warm, shrugs were kind of pointless as far as clothing went, but they did just enough to class up an outfit and make the wearer look demure and  prim, which is a Virgo's aesthetic in a nutshell.

These little scraps of material were huge in the 2000s and often had short or ¾-length sleeves. They offered little coverage to appeal to the Virgo lady's modest sensibilities, but could also easily be tucked away in a purse – so practical, just like many a Virgo!
7 

Virgo: "Bohemian" Dresses

"Boho chic" was totally a vibe in the 2000s and stars like Sienna Miller and Mischa Barton, were totally here for it.

Virgo, naturally, would be drawn to a look that was so flowy and in tune with the nature, since she's a bit of an Earth Mother herself!

Think fringe, leather and suede accents, embroidered florals, delicate lace, and breathable materials like linen and you have a recipe for an aughts look that oozes Virgo appeal.

While this sign certainly isn't as laid back as these styles would have you believe, they can always pretend, right?
6 

Libra: Skinny Scarves

The confrontation-fearing Libra is the type of sign who would rather make herself unhappy than risk upsetting those around her. She tries to straddle a middle line between two conflicting parties and usually ends up making neither happy – much like the skinny scarf!

In terms of useless accessories, the skinny scarf is right up there. Not thick enough to offer warmth but not delicate enough to function as jewelry, the skinny scarf is a bit of a head-scratcher, and ends up making satisfying no one by whatever it purports to be doing.
5 

Libra: Designer Handbags

Libra, for all their wishy-washiness, does love one thing for certain, and that's beauty.

With a keen eye for aesthetics and under the dominion of the planet Venus, Libra loves the luxurious things in life, and what was more of a status symbol in the 2000s that a logo-laden designer handbag?

Louis Vuitton, Coach, Dooney & Bourke – they all had their moments in the sun during the decade and knockoffs abounded. Libra, of course, with their eye for detail, would be able to tell a fake from the real thing, so we're giving them the OG as their 2000s trend.
4 

Scorpio: Studded Belts

With a faded vintage rock tee, low-waist jeans, a navel piercing, and a studded belt, Kelly Clarkson was seriously invested in the 2000s "edgy girl" look!

Studded belts were a must-have accessory for anyone who embraced their teenage angst, which is pretty much every Scorpio who ever existed!

This sign's power color is black and those little silver studs offered just a little bit more tough girl chic.

While not every Scorpio was drawn to the subcultures that were gaining popularity at the time, those who were definitely had this exact belt.
3 

Scorpio: Visible Straps

Could we really do a post about 2000s trends without mentioning the "whale tail" fashion that came as an unfortunate consequence of our penchant for low-rise jeans?

The sign most often associated with bedroom activity and getting it on, Scorpio is definitely this unflattering trend that actually encouraged women to yank their floss up over their hips for the world to see! (Or, if you were Brit-Brit, wear it over your pants like in her "I'm A Slave 4 U" music video.) Like almost all of the other trends on this list, we hope this one stays in the past for good!
2 

Capricorn: Cropped Blazers

Another style of the 2000s that walked a fine line between professional and casual was the cropped blazer. So many styling TV shows at the time recommended an impossibly tiny, semi-useless cropped blazer as the perfect accompaniment to any woman's professional wardrobe. They came in materials like tweed, denim, wool, and linen and all gave us a weird boxy look that we were told "nipped us in" at the waist.

Capricorn is this trend because they tend to be restrained in their day-to-day life and always think things through with extreme precision and calculation.
1 

Aquarius: Pointy-Toed Heels

Occasionally shy and quiet, Aquarius can also sometimes be outgoing and vivacious, it all depends on their mood and who they're around! Like the pointy-toed heels of 2000s popularity, this sign can serve dual purposes depending on their environment.

While pointy-toed high heels were recommended for any woman who wanted to appear as though she could take charge in the office, it was also a popular way of dressing up a pair of cropped, ripped, or bootcut jeans! We were all told that the pointy-toes (which gave us no small amount of pain) helped to extend the leg, and was the perfect option for "business casual" which was apparently a pretty big deal in the last decade!