Zodiac Sign
April Astrology Shows Promise Of Medical Breakthroughs & Hope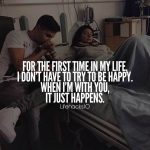 April is here and it is not looking like the joyous spring you might have expected. Social distancing has taken over our daily lives now.
The sun is now in the first sign of the Zodiac chart – Aries. In normal conditions, this would have been the time to come out of our home, meet up with friends and have fun in public places.
But with the pandemic going around, let's put a halt on all these wonderful meet-ups. Venus is going for a trip to Gemini on 3rd April and will stay there till 7th April. That means harsher days are about to come.
Saturn is in Aquarius now and this sign will continue to supervise over group activity and public spaces. It will be there from 21st March to 1st July. If you are wishing for some form of normalcy, you might have to wait past June 21st summer solstice.
However, not everything is without hope. Aquarius is driven towards progress and with Saturn in Aquarius, there can be medical developments happening.
We can see the constraints on our medical services already with the lack of testing kits and protective gear for doctors and first responders. Saturn is like a cruel supervisor who is showing the faults in our system so that we can prepare ourselves better.
Astrologers believe that Covid-19 can be a result of the rare Saturn-Pluto conjunction that took place on January 12. This union tends to make the invisible come to our visibility. It makes sense – the invisible enemy is wreaking havoc all over the world.
It became known back in November 2019 when Pluto and Saturn came close within 4 degrees of one another. They are not together now but will have another close contact during July and will stay in contact till December of this year. By that time, we should be able to make proper preparations to battle any such invisible future enemy.
So, the only advice, for now, is to be prepared this April. 4th April will have Pluto put up a rare meet-up with the expansive Jupiter present in Capricorn. This Pluto-Jupiter meetup can boost our progress and make us more knowledgeable too about the current situation.
As a positive note, Abbott Labs is going to mass-produce testing kits and a probable vaccine by Johnson & Johnson is going to go for a human trial. However, during such a Jupiter and Pluto conjunction, terrible pandemics took place like the HIV/AIDS crisis, Bubonic Plague and the Great Influenza of 1918.
The good thing about this conjunction is that while Pluto is secretive, Jupiter might slowly expose it and hence, we will get to know our enemy better. The plagues may have peaked during the conjunction but it started to creep downwards after it happened. So, there's hope.
This April, it's best to stay at home and deepen your family connections. Saturn in Aquarius helps us to socialize better and this year, we can focus on deepening our bonds with our family. The Libra Full Moon of 7th April focuses on relationships.
So, who are the most important people in your life? During the lockdown, many people are facing different problems. If you are alone, you are finding yourself isolated. If you are in a family, you may find it difficult to share your entire time with another person.
This Libra Full Moon will try to help you out. There will also be a Mars-Uranus square during this period – resentments will reach its peak. Use the lunar energy to calm yourself.
On April 19th, the Taurus season will begin. The Sun will enter Taurus and will stay there till 20th May. This is the time you should go into nature but keep a distance from others. Your garden would be a nice spot. Find happiness in plants and cover your room with house plants if you can. On April 22nd, the Taurus New Moon will help you be grateful for every living moment.
Pluto will go into a 5-month retrograde on 25th April and stay there till 4th October. You may know how terrible retrogrades are after having your repeated tussles with Mercury retrograde, but slow-moving planets like Pluto going into retrograde can be a blessing. The secretive Pluto has already caused quite a havoc this year. Maybe a retrograde can bring back hope.
When Uranus and the Sun come into an alliance on April 26th, there can be massive medical progress taking place. Such a unison is important in terms of scientific breakthroughs.
Hopefully, April will finally bring back the hope we all seem to be losing now