Zodiac Sign
Our Dream Wedding Theme, Location, & Ring A/c To Our Zodiac Sign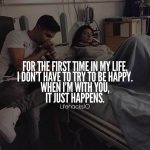 Getting engaged is so exciting and as soon as you've got a beautiful ring, the questions start rolling in. Yes, your friends and family want to know when the wedding is going to be since they're so happy for you and can't wait to celebrate. But more than that, they want to know one big question: where is the wedding going to be? Have you picked a venue yet?

There are so many options for weddings these days that it can be distressing. Do you go for a small celebration with just close friends and family? Do you plan an incredible destination wedding that everyone will definitely remember? Do you take advice from everyone who wants to give it to you or do you go with your gut? You know that it's a thrilling time and yet it's easy to get caught up in all of the chaos and stress.

After remembering that the best part of getting married is, well, getting married, and not necessarily the wedding itself, it's time to think about the big day in terms of your Astrological sign. Read on to find out your dream wedding theme, location, and ring, based on your sign.
Virgo: Wedding Theme: Small, Intimate And Low-Key
Virgo signs are considered more shy and quiet than some of the other Astrological signs, and that's something to take into consideration when you're planning your wedding.
Intimate weddings are very popular and it's simple to see why since it's a great way to celebrate with your nearest and dearest (and also not shell out for a massive wedding, which can seriously break the bank).
As a Virgo sign, your dream wedding theme would be something small and low-key. You would feel awesome glancing out at the crowd while saying your vows or eating dinner and seeing the people that you love so much (and not just random strangers or plus-ones).
Virgo: Location: A Restaurant
Restaurants are a really great place to get married. The cool thing is that you can literally get married there and also have your reception.
This would work for you as a Virgo sign and sounds like a dream. It's a no muss, no fuss type of wedding. Your guests will show up, watch you marry the love of your life in a nice ceremony (either in the restaurant itself or on the patio if there is any outdoor space) and then the reception will happen right there. It's perfect for the chill vibe that you want, and it will be beautiful and elegant.
Virgo: Ring: Simple And Pretty
Virgo signs are shy, quiet, and better in small groups or one-on-one than at a huge party. A smaller wedding that is very chill seems like the best bet, and on that note, a smaller wedding ring seems like a good idea as well.
You would love a simple and pretty wedding ring. Every time you looked at it, you would be reminded of the love that you and your sweet husband share and that you had such a nice, low-key wedding that perfectly fit your style. You're not one for a super big flashy diamond. It wouldn't feel right to you and you wouldn't be comfortable.
Gemini: Wedding Theme: Intimate And Fun
An intimate and fun wedding is your dream theme if you're a Gemini sign. You've been described as someone who has two main personality traits. On the one hand, you can be friendly and you love hanging out with others, but then sometimes, you're not in the friendliest mood.
This type of wedding would suit your personality. While it would be small and wouldn't include a huge guest list (so the number would probably be around 50-70), you would make sure to plan something that still felt like a party.
Gemini: Location: Destination Wedding
You love to find out about new places and to meet new people, and you have a personality that makes you ask questions and wonder. Out of all of the possible locations where you could tie the knot, you would love a destination wedding.
While having a wedding at a venue in your town or city wouldn't be the worst thing ever and you would still have a nice time, you would dream of having a more interesting location. You're someone who thinks that learning is fun and you'd enjoy picking a place where you haven't been before to get married. A beach would be perfect.
Gemini: Ring: Cool And Different
Gemini signs like to find out what they can about anything and everything, and they have been described as having a sense of curiosity. You would need a wedding ring that is different and keeps people guessing.
Your dream wedding ring would be both cool and different. Your friends and family would look at it and be amazed that you found such an amazing piece of jewelry… while also nodding their heads because you always find nice things and have such a cool sense of style.
Scorpio: Wedding Theme: Girly And Romantic
Scorpios are very romantic and full of passion. As soon as you got engaged, you probably started dreaming up wedding plans instantly, and you've really enjoyed it so far. You love that you're going to be with the man of your dreams forever. Nothing could be better.
Your perfect wedding theme would be girly and romantic. You want lots of pink – from the flowers to the decor to even the cake – and you know that your dress is going to be incredibly beautiful. You might go for a flower crown (again, with pink in it) or you might get your hair curled or wear it in an interesting updo.
Scorpio: Location: Outside In The Summer
Since a girly and romantic wedding is right up your alley, you would never even think of having your wedding in a season that wasn't summer. It has to be outside and you definitely want it to be a beautiful, warm day.
Of course, you can't predict whether it'll be rainy or super sunny, but you'll hope for the best because an outdoor wedding is what you're dreaming of. You know that you'll find the perfect place, whether a barn or inn in the country or a nice outdoor space in your own city.
Scorpio: Ring: Romantic Rose Gold
What's more girly and romantic than rose gold? Exactly. That would be nothing.
That's why this is your dream wedding ring. You probably own at least a few rose gold things (maybe you even have a rose gold laptop) and this is something that you love so much. You're thankful that wedding rings come in this shade because you can't go wrong with pink. That's basically your motto and everyone who knows you knows how much you love this color.
Pisces: Wedding Theme: Beach Casual
Pisces signs love being near water and love the beach. The theme of your wedding would definitely be beach casual.
As a water sign, you would never even think about a wedding that wasn't on a beach. You wouldn't want to get married in a church or at a stuffy venue like a country club or inn. That wouldn't suit you at all and would make you feel that you weren't being true to yourself. Just picture it: you, your fiance, and the people that you care about, all partying on a beach and having a great time.
isces: Location: A Tropical Destination
A beach wedding doesn't get much lovelier than a destination wedding. You can go somewhere super far away or a bit closer to home, but either way, you'll have a dream event and your guests will be more than happy to travel somewhere beautiful.
While some people want a more traditional wedding and a destination one wouldn't cut it, there are some reasons that it can be really great. You don't have to worry about much because the resort takes care of the details, and you basically get your honeymoon and wedding in one go.
Pisces: Ring: A Boho Style
You need a wedding ring that goes with the beachy and bohemian vibe of your big day itself. Why not go for something like this, which looks like a few rings in one and has some really cool shapes?
You're looking for the type of ring that signals boho to anyone who looks at it and you want to keep the beachy casual theme of your wedding day going strong. This is a beautiful ring and you'll be happy with it. Like some of the other Astrological signs, you wouldn't feel comfortable wearing a huge diamond.
Libra: Wedding Theme: Casual BBQ Affair
Libras want people to love each other and get along. They are connectors and not the kind of people who want to start or engage in a debate.
Your dream wedding theme as a Libra sign is a casual BBQ affair. You think that it would be really nice to gather everyone who you love together and celebrate your marriage. You're dreaming of all the amazing food: burgers, hot dogs, potato chips, potato salad, coleslaw, and of course, wedding cake (but that goes without saying). You want everyone to talk and laugh and have lots of fun.
Libra: Location: Definitely A Backyard
Libras love being outside, and so your dream wedding location would absolutely have to be outdoors. A backyard is what you're thinking.
Maybe you're super lucky and your parents have a huge backyard that you can use for the reception, or maybe you have a relative or family friend who will be cool with you hosting your wedding in their backyard. This is a great way to make your wedding feel like what you really want since you can DIY a whole bunch of details, from flowers to table decor to chairs and any signs that you want to display.
Libra: Ring: Small And Simple
Libra signs love to keep the peace. They are friendly and would love a casual wedding that was an outside barbeque.
You would also love a casual wedding ring. It would have to be small and simple. You wouldn't want it any other way. You don't want to show off the fact that you're married and are wearing a wedding ring. You're so happy to have found the person that you're going to always be with, but you don't want to brag. You're cool with a smaller ring (as long as it's pretty, of course, because that still matters).
Leo: Wedding Theme: Awe-Inspiring And Lavish
Leos love being the center of attention and are very confident. An awe-inspiring, lavish wedding theme would suit you if this is your sign.
It would never even occur to you to have a wedding that was another kind of theme. The people that you love would be surprised if you had a small and casual wedding and they would know that it wasn't you.
You want something that makes people go, "Wow, now that's a wedding." You want people to talk about your big day for a long time afterward.
Leo: Location: Italy
Italy is the perfect location for your wedding when you're a Leo sign. It's simply beautiful and it's tough to imagine a more dreamy place to tie the knot.
You can find all kinds of elegant venues whether you want to get married at a restaurant or overlooking the water or in the countryside. You love having all eyes on you and that's definitely what will happen, particularly if you choose a really special wedding gown, such as something that has lace sleeves or an open back.
Leo: Ring: A Huge Diamond
You're not shy and you don't want some super small wedding ring that people won't even notice. You want people to know that you're married and you don't mind showing off a little bit (or, okay, a lot).
You want a huge diamond ring and that is what is going to make you the happiest.
You want lots of compliments on your wedding ring. It'll be a reminder of the lavish Italian wedding that you had and you'll have lots of nice, happy, and beautiful memories.
Capricorn: Wedding Theme: Traditional All The Way
Capricorns love family and tradition. This is exactly the theme that your wedding is going to have.
From a strapless wedding dress and veil to dinner, dancing, and cake, you're not going to stray far from the norm when it comes to the schedule and details of your big day. While others might want something a bit more offbeat and unique, that's not something that matters to you. You want a beautiful wedding day that is full of tradition and that is exactly what will put a big smile on your face.
Capricorn: Location: A Country Club, Ballroom, Or Hotel
The most traditional wedding venues are ballrooms at a country club or fancy hotel. As long as the room is huge and gorgeous, you'll be all for it.
Your wedding will most likely have a fairly large guest list since that's a more traditional way to go. And since you love family so much and that is something that is so important to you, you want to invite everyone that you possibly can and celebrate. The room will be decked out with flowers and amazing decor and guests will appreciate the beauty and tradition.
Capricorn: Ring: A Gold Band
The most traditional wedding ring is a gold band. That's exactly what you're dreaming of.
The nice thing is that you can find a truly gorgeous one that feels right. If you want something a bit thicker, you can definitely track that down. If you want something thinner, that's easy to find as well. You can't wait to wear a traditional wedding band and for everyone to know that you're embarking on married life. It's truly wonderful and exciting to you.
Aries: Wedding Theme: Dark, Moody, And Romantic
Aries signs can sometimes be in a mood that isn't the happiest or the best. Why not embrace that side of your personality and choose a wedding theme that is dark and moody?
The cool thing about this wedding theme is that you can really have fun with it and make it truly beautiful. Your bouquets can have some dark red in them and everything will feel really romantic and lovely. Maybe you'll pick out a flower crown and wear a dress that looks very boho. You would definitely want your wedding photos to be taken outside.
Aries: Location: A Restaurant Or Barn During The Autumn Months
Just imagine how cool and gorgeous the photos will be. People will be so in awe and jealous of your wedding photos and you'll love them, too, since you'll be filled with memories of the best day ever. You'll enjoy the fact that you had a wedding that felt like you and reflected your personality (and your Astrological sign, too).
Aries: Ring: A Dark And Elegant Ring
A dark and elegant ring couldn't be more perfect for your wedding ring if you're an Aries sign.
It's in keeping with the dark, moody, and romantic theme of your wedding, and it's going to make you happy. The best thing about this is you can find so many different and interesting wedding rings these days and you don't have to settle for something that doesn't peak your interest and make your heart flutter. Forget the gold band and go for a dark style like the one pictured above.
Taurus: Wedding Theme: A Chill And Casual Daytime Wedding
Taurus signs are practical. They wouldn't think that a wedding is a big deal and would want to keep things small and casual, and they would love a casual and chill daytime wedding.
We might think of weddings as a Saturday night thing but you really can get married at different times. Some couples pick a Sunday brunch or afternoon wedding and that might be something that appeals to you. Have your wedding in the spring or summer when the weather is nice and warm, and you'll have a great day.
Taurus: Location: At Home
Taurus signs would dream of getting married at home. You could get married in your backyard if you have a house, in a family member's backyard, or maybe in your apartment or condo if you want a really small thing that's just family and a few close friends.
You'll love staying close to home (literally) and celebrating this special milestone in a place where you're super comfortable. It'll mean so much to you to marry the person that you love at home.
Taurus: Ring: Nothing Too Big Or Glaring
If you have a chill and casual daytime wedding, you wouldn't pick a wedding ring that was the opposite of that. You want something that is simple and not too glaring or huge, and showing off isn't your style.
Maybe you want a diamond ring or maybe a gold wedding band is more your thing and what you're looking for. Either one fits into this category since it won't be super obvious or too much. As long as you feel comfortable when wearing it, you'll be happy.
Sagittarius: Wedding Theme: Rustic Elegance
You love to travel and that is something that everyone knows about you, and it's something that has to be part of your big day. Sticking close to home just isn't in the cards.
But even though your wedding will take place somewhere that isn't your home, you still want it to have a certain feel. And that vibe will be rustic elegance. It'll be lovely and everyone will be impressed with what a gorgeous, elegant, and sophisticated wedding you had.
Sagittarius: Location: A Small Town In Europe
Sagittarius signs really love to travel, so they would dream of a wedding somewhere else, and Europe seems like a great place. They would pick something a bit off the grid, like a beautiful small town in Italy or France.
Guests would enjoy this kind of wedding and think that it's really different and interesting. For you, the fact that you're traveling is more important than anything else, so you would go for a smaller guest list and only invite the people who really matter to you.
Sagittarius: Ring: Something Offbeat (Like This Blue Beauty)
Sagittarius signs need a wedding ring that feels different and isn't just a diamond. You need a ring that is offbeat and keeps the rustic and elegant vibes of your wedding day going, so a ring like this blue one would be really great.
You don't follow the crowd or do what other people expect you to do. Travel is a huge thing for you and you would rather be free so you can do that instead of living a more traditional life. It makes perfect sense that you want to wear a different kind of wedding ring.
Aquarius: Wedding Theme: Eloping Is The Way To Go
Aquarius signs like being alone so they would love to elope.
Some people joke that eloping sounds like the best idea ever thanks to the stress that can result from planning a more traditional wedding. You don't mind being alone and you would love the idea of it just being you and your person. After all, that's what marriage is: you and your husband, hanging out and sharing your lives. It's not really about the fancy wedding even though that is something that many people want and care about.
Aquarius: Location: City Hall And A Small Party With Close Friends And Family
Sure, you love being alone, but you're not against having fun. After getting married at city hall, you would want a small reception so you and your husband can celebrate with your family and friends.
Your reception could be at your house, your parents' home if they live nearby, or at a restaurant or bar. You could rent a party room somewhere as well. As long as you can keep it small and make it not feel like a larger and more traditional wedding, that is fine with you, and you know that it's going to be a really nice time.
Aquarius: Ring: Stacked Bands
Aquarius signs would love stacked wedding bands because they are said to have two sides to them (they can be quiet but also they love having fun).
This is a really cool way of showing off your personality and your sign. And, as a bonus, these stacked rings are so gorgeous. People will love them, and you'll love hearing them say such nice things. It's fun to do something different when it comes to something like wedding bands, and this will be perfect for you.
Cancer: Wedding Theme: Your Typical And Traditional Wedding
Cancer signs are homebodies and don't like to travel. Their dream wedding would take place close to home and be fairly traditional.
You know that there are all kinds of ways to make a wedding trendy these days, from a brunch reception to having food stations at midnight, but that's not your style. You're someone who thinks that family is one of the most important things, if not the most, and you want your wedding theme to reflect that. You want a wedding that feels like the ones that you have attended before and you want it to be straightforward.
Cancer: Location: A Church And Then Her Parents' Backyard
What's the most traditional wedding location for a ceremony and reception that you can think of? It would be a church for the ceremony and a backyard for the reception. That's what you're going to go with.
In your mind, it doesn't make sense to have a wedding anywhere other than these two locations. You get that people have their own ideas and want to do something that feels right to them, but a wedding means a church reception and a backyard party. It's just what you feel comfortable with and you know that your guests will have a really nice time.
Cancer: Ring: Traditional Diamond
A traditional diamond ring is the dream wedding ring for Capricorn signs, and you can't wait to get started when it comes to picking out the right one.
You'll pick something that is beautiful and simple but so elegant at the same time. There are a few different types of wedding rings to choose from, from gold bands to diamond rings, and the latter is what feels right to you.
Dreaming about this beautiful ring is almost as thrilling to you as picturing your big day and following every wedding tradition.