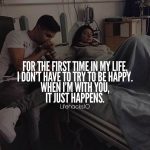 Love, Relationship and Compatibility Horoscope for your zodiac sign
Can you get along with any zodiac sign? We say yes! By understanding the astrology of what makes every Sun sign tick, you can be compatible with anyone—even the people most love matchers wouldn't pair you with. Hey, there's a soulmate connection here too that transcends your horoscope. And "easy" isn't always "good." While some astrology love matches will take more work than others, you might also grow more from those connections. Learn the unique relationship horoscope blueprint for every sign.
Aries (March 21 – April 19) is an independent sign that loves to love, but also needs plenty of breathing room.
In love, Aries is a one-on-one person. You can never get too much attention or solo time with your sweetie. You'll put your partner first in all matters, and you expect the same in return. If your mate's universe doesn't include a starring role for you, there's simply no point in being together.
That doesn't mean you're a pushover, though! Aries is one of the most independent zodiac signs. You're not into being suffocated or controlled. You just love attention (giving and receiving), and you want to share your most intimate side with someone you can trust.
If your mate's universe doesn't include a starring role for you, there's simply no point in being together.
It's been said that the biggest gift we can offer is to listen to another person. Aries are masters of this. You give your full heart and attention in a relationship, often "stage mothering" or playing the heroic savior for the object of your affections. This can become a bit suffocating for both you and your partner at times, so monitor this tendency carefully. Otherwise, your independent spirit will rebel, wreaking havoc on your relationship. That Aries temper can blindside you at times, and out of frustration you can say things that are quite cruel.
The remedy? Carve out "me time" every day. Being alone to breathe, relax, and tune in to your thoughts helps you stay centered and balanced in love. Aries rules the head and face, and tension for you tends to pool here. Regular scalp and neck massages, blowouts and pampering will keep you from burning out—and lashing out.
Because you're the zodiac's first and "youngest" sign, you may secretly feel more dependent on your partner than you care to admit. When you're in a relationship, be sure to keep following your own pursuits so you remember how powerful you are. As the sign of the "self," you must always maintain a strong sense of who you are as an individual if you want to succeed in love.
Aries is a competitive and alpha sign. You guard your mate like a prize. And you won't back down from a fight if someone tries to cross a line. You may be private about your relationship's intimate details, but you want the world to know exactly who you're with!
Although your appetite is lusty and you radiate sensuality, at the end of the day, you want that special someone who truly gets you. Although you may naively hang on to a bad match, you don't tolerate disrespect once the blinders come off. You're quick to say "next!" the minute you recognize that you're not the apple of your partner's eye.
Taurus (April 20 – May 20) is a loyal earth sign that values consistency. Just don't mistake these sensual-yet-stable souls for boring—they're anything but.
Taurus is an old-fashioned type when it comes to love, a complex combo of toughness and sensitivity. To the outside world, you may appear completely composed, but inside, you're a hopeless romantic looking for that "love of a lifetime." Your needs are basic: you want a stable, loyal partner who's affectionate and classy. Why, then, does it seem so hard to find?
For one thing, Taurus hates change, and that's why you don't just throw yourself into relationships. Once you're in, you're in. Predictability may bore some, but for you, it simply provides a canvas on which you create a lovely twosome.
Although you hate drama, you also need a mate who brings their own spirit and flavor to the mix.
Taurus is not a "player" sign. When a possessive Taurus finds her match, she plays for keeps. Sure, you've got not shortage of dates and admirers. Ruled by beauty-planet Venus, attractive Taurus is easy on the eyes. You love romantic trappings like fine restaurants, flowers, and gourmet chocolates, and will happily accept these gifts without falling in love. Nonetheless, it takes a long time for you to give away your heart–and only the strong will survive the wait!
Wise Tauruses learn to hold out for the very best. In your world, that means someone with class, taste, good manners and style: someone who keeps the peace, but won't get crushed by your natural strength. Although you hate drama, you also need a mate who brings their own spirit and flavor to the mix. Just because you like stability, doesn't mean you're boring. The right person for you will get this. Your public image is important to you, so your partner must never embarrass you in a social setting, or it's curtains for that relationship.
Although you've got a soft spot for your sweetie and offer great generosity, you've got your limits. Anyone who takes you for granted or crosses your boundaries will have a charging Bull to deal with! Your mates quickly learn that kindness does NOT equal weakness. Underneath that charm is a man or woman of steel!
The driving force of your sign is loyalty, comfort and persistence. For you, a relationship is like a project, and you'll remain attentive, self-sacrificing and caring toward your partner. There's no stopping you when it comes to getting—and keeping—what you want. Dependable and reliable, you need to be needed. You're quick to offer your help when your mate is behind on errands or needs a hand with a practical matter. Be careful, however, or you could go from queen to royal subject in his eyes. Being taken for granted is a common complaint among Tauruses.
Sometimes, your helpful nature can just be too ever-present. You have to work at keeping the dynamic tension alive in relationships by remaining committed to and passionate about your own life. Abandonment issues are a Taurus Achilles heel, and you may fear that your partner will leave you if you say no to a request or aren't always around. You must test the waters or you will never feel secure. If someone is going to leave you for having your own life, then he's not "The One" for you anyway!
You have a strong nesting instinct, and creating a comfortable home with your mate tops your list of fantasies. Ruled by Venus, you're incredibly sensual. Touching, holding hands, and kissing are an all-night affair for you. Your sign loves to be pampered, so save your money for spa treatments that make you feel relaxed and beautiful. Couples massages are a big turn-on for you. Indulging in anything luxurious with your love by your side gives you a serious case of the warm-fuzzies.
Gemini (May 21 – June 20) is the sign of the Twins, and loving them is like getting two (or more) for the price of one. While it can be exhausting to keep up with their changes, it's never boring.
Love: It ain't easy for an ever-changing Gemini. As the sign of the Twins, you have so many sides to your personality, it's hard to find one person who's compatible with them all.  Then there's the fact that you live to flirt! The courtship phase is your absolute favorite. You love everything from the suggestive sidelong glances to the naughty text messages that crescendo into a passionate sexcapade. Games are totally your thing. You love playing them and find people who don't downright boring. Trouble is, you aren't always great at distinguishing a fling from the real thing. You need a soulmate who is also your playmate. For you the fun, flirty stuff IS "serious." Only a few special people understand that — and these are the ones you should go after.
One minute, you're totally into someone; the next, you've lost interest and moved on to the next conquest.
Although Geminis are capable of long-term commitments, it's usually after an exhausting series of affairs or marriages that end as quickly as they started. One minute, you're totally into someone; the next, you've lost interest and moved on to the next conquest. There's no halfway for you. A part of you seeks eternal love; yet, you have an equal hunger for freedom.
Until you've satisfied your thirst for variety, you can be quite the player. Your romantic taste buds are wild and unpredictable. Gemini track records include strippers, porn stars, circus performers and ex-cons — mixed between stockbrokers, religious leaders and foreign dignitaries. Ay caramba!
So, who's the perfect match for you? A versatile, young-at-heart mate who expands your horizons and shares your adventurous spirit. Someone who keeps you on your toes, doesn't demand consistency, and celebrates your nuttiness can also win your heart. Since your sign rules communication, you also need someone who loves to talk, brainstorm and can hold their own in a debate. Love is a mental match for you.
Once a Gemini finds that true playmate, you can be incredibly loyal. But nothing sends you running faster than a predictable, scripted life. Although you may take advantage of traditions and institutions like marriage and children, you must have an equal dose of rebellion woven in to stick around for the long haul. Join forces with a starry-eyed dreamer who knows when to bring in a dose of practical magic, and soon life will be the adventure for two you've always dreamed it could be!
Love Horoscope: Cancer
Cancers (June 21 – July 22) are sensitive and sentimental souls who crave the comfort of a steady partner. They yearn for someone they can nurture, bond with and above all, trust with their tender hearts.
Cancer is the sign of family and children, ruler of the heart and all its matters, which you take rather seriously. While your friends are playing the field or ordering their first legal cocktails, you're busy picking names for your future children or mentally decorating their nurseries.
Crabs hang with a tight circle of friends, and you may find your mate within yours. Since you only trust your inner posse, your pals may act as a romantic referral service. A homebody at heart, you just want to cozy up on the couch with your mate — although you love to be taken out, princess style. You're highly intuitive but equally moody, so your partner needs to respect your emotions.
Although you have dozens of crushes, falling in love is serious business to you.
A sensitive, sometimes insecure creature, you need stability and lots of reassurance—which is why you're strongly attracted to confident, successful types. Cancers can be mama's or daddy's girls/boys, so you need a nurturing, trustworthy partner with whom you can build a nest. Although you have dozens of crushes, falling in love is serious business to you. Your sensitive nature makes you uncomfortable opening up. As a result, in matters of the heart you take a long time to decide if a partner is reliable enough to hear your deepest secrets. Once you do, you're in for the long haul.
Since you're so close to your family, your mate MUST get along with your kin or the relationship simply won't work. You live for those cozy, multi-generational Thanksgiving dinners and family vacations. A partner who loves kids and family is just your type.
Still, you've gotta cut the cord, which many Cancers are reluctant to do.  Like a Crab, you can cling, and it takes a long time for you to let go of love.
Cancers should look for the right combination of toughness and tenderness, and a steady partner who is both loyal and sympathetic. Players beware — this sign is looking for security and closeness, not a casual fling. Fortunately, you're not easily fooled by the smooth-talking types. In fact, you can be quite the challenge for prospective mates. Try softening up that tough "crab shell" a little and revealing more of who you are when out on dates. This actually increases your chances of attracting a compatible mate who shares your interests or creative appetite for life.
Leo (July 23 – August 22) is one of the most regal and romantic signs. Though they can be gruff, the zodiac's Lion is really an affectionate creature in pursuit of passion, pleasure and play.
Romance-a-holics by nature, Leo loves being in love—and your proud, flamboyant sign wants the whole world to know when you are. Some of the most high profile romances have been between two Leos, like Madonna and Sean Penn, Ben Affleck and Jennifer Lopez (a.k.a. "Bennifer"), Antonio Banderas and Melanie Griffith, and Bill Clinton and Monica Lewinsky. Plain and simple, Leos love drama — in fact, your sign rules it. Unless there 's romance and fireworks that light up the sky, you want no part of the relationship. Red roses, poetry, expensive gifts…you'll take it all. Spoiling and being spoiled are the name of the game.
The warmth, generosity and love you offer are addictive to your mates.
Still, the number-one addiction for a Leo is attention. A person can keep you hooked for years by giving you intense doses of it, then pulling it away, leaving you chasing desperately after another fix.
Although you're totally together with your career and family, your love life may read like a bad soap opera. Friends cringe at your romantic choices, and you may even lose a few pals to your drama. Beware of this cycle, as it's extremely difficult for Leos to break!
Leos rule the jungle, and you're the boss in all you do. Because you're so powerful, it can be hard for you to find a mate who can keep up. As long as your mate makes you feel like royalty, you don't care if s/he's a dysfunctional loser, or a few notches below your level—you'll still design a throne to match yours. A little worship goes a long way. In fact, you may secretly prefer it that way. Watch out though, because your royal treasures can be drained by playing Sugar Mama/Daddy.
Dig deeper if you find yourself caught up in this cycle. It may feel exciting (at first) to have a kept person in your life, but lurking below the surface are your own control issues. When you pay, you have the say—but you can also lose your attraction and respect. How about being with someone who can pull their own weight AND participate in a fair and equal dynamic? It IS possible, so hold out for another superstar instead of settling.
Loyalty is huge for a Leo, and you stick by your mate no matter what (unless, of course, a dazzling new playmate sweeps you away when your current amour has been neglecting you). Your secret weapon? Your heart. The warmth, generosity and love you offer are addictive to your mates. You are a wonderful parent, a beloved friend and a pillar in your community. Ruled by the Sun, you are your partner's life source, and s/he may simply want to bask in your rays, content to be a lesser constellation.
Learn the true worth of what you offer, Leo, and you will never have to settle for the crumbs you've called a relationship again. Although your ego may jockey for control of your romantic choices, set your sights on a loving, mutual, RESPECTFUL relationship that's based on equality and true support. You may learn that a little less glamour is a worthwhile tradeoff for the healthy relationship you truly crave.
Virgos (August 23 – September 22) may be symbolized by the Virgin, but these sensual, sacred souls are some of the most skillful lovers in the zodiac.
Picky Virgo, love can be a challenge when your high standards get involved. As the zodiac's perfectionist, it's hard for anyone to measure up to your criteria. You'd rather be alone than settle—a great attitude, as long as you keep your expectations realistic.
When applied correctly, this weeding-out process chases away the losers and can even tame eternal bachelors. Many times, though, you barely give anyone a chance. One human slip-up can be a fatal flaw for your suitors. Since first dates are often filled with nervous moments, you may need to give people a tad more leeway.
As the sign of the helper, Virgos need to be needed. This can tempt you to fall for a "fixer-upper" type who leaves you drained and unsupported.
Analytical Virgos have a way of sizing people up, your eyes squinting as you assess the creature in front of you. You don't mean any harm—you just can't help noticing every detail! However, it can be quite intimidating for the person under the Virgo microscope. Underneath it all, is the fact that you're just incredibly hard on yourself. Thank your inner critic for sharing then tell it to shut up. It will give you a lot more tolerance for other people's "imperfections."
Wise and worldly though you are, there's a certain childlike innocence about you as well. No matter how tough or wild you act, when it comes to romance, Virgos have an old-fashioned streak. You want the full fantasy, complete with a dashing suitor who sweeps you off your feet (or vice-versa). Even if you run a physics lab or boast several PhDs, your romantic notions remain simplistically sweet. Amid the fantasies, however, your soulmate still has to pass a long, practical checklist. For starters, this person has to be clean (Virgos are hygiene freaks), loyal, respectful and intelligent. No dummies make it past a first date with picky Virgo — not even the hot ones!
Bookish Virgos can be introverts, and many of you are reluctant to spill your secrets, which makes it hard for people to get close to you. Or, you may dump out all your baggage right away, assuming that the other person can already see all your so-called flaws. Both of these extreme attitudes can prevent you from forming lasting relationships. Although everyone appreciates a great listener, make sure you're not lending your ears in order to avoid opening up. And if you're tempted to spill your dirty laundry too quickly, take a deep breath and talk about the weather instead.
Like a Virgin, you need to be wooed and courted. Flings bore you, and you rarely indulge in them (or they end up turning into long-term relationships despite your intentions). Virgos have an eye on the real thing. Your family must approve of your mate—and this person will eventually be paraded in front of them before you decide if s/he's a keeper. You should be able to picture this person as the co-parent of your children. You may be sentimental, but you're far more practical. You choose with your head before your heart.
There's one exception to this trend. As the sign of the helper, Virgos need to be needed. This can tempt you to fall for a "fixer-upper" type who leaves you drained and unsupported. Remember, it's not your job to be someone's therapist or helpmate. There are people who charge $150 an hour to do that—and chances are, you've got your own neuroses to deal with.
To keep yourself in check, make sure you're not falling in love with a person's potential. Just because you're capable of running the show doesn't mean that you should! Although it can be easier to give and receive, relationships are a two-way street. Virgos will do anything to avoid that vulnerable feeling of DEPENDING on someone. Yet, once you let down your walls and try it, you've just laid the groundwork for real love. Aim for mutuality and respect, a true balance of give and take.
Libras (September 23 – October 22) is ruled by love planet Venus, which explains why these balanced, beauty-loving beings are all about charm, fairness and harmony.
Libra rules the zodiac's seventh house of relationships, and you're at your best when you have a companion to share your life with. A romantic idealist, you'll wander the Earth looking for the perfect match. In fact, you'll wait years until the right person comes along, leaving friends and family wondering why someone with your charm and good looks is still single. And if you're reading this Libra love horoscope, you may be wondering too.
Attractive Libra is ruled by beauty-planet Venus. With your wit, finesse, and style, you have plenty of admirers. Many Libras sport finely balanced features and a cute set of dimples. Grooming is important to aesthetic Libras, and you expect your partners to maintain good appearances. Since outgoing Libras love to mingle, you could meet your true love at a party, a singles event…anywhere you can dress up or display your social graces.
While it's fine to take it slow, you could lose some great catches to your endless deliberating. Libra may be the one sign that actually needs an ultimatum!
As the sign of the scales, you're constantly seeking balance, and for that reason, it's crucial that you choose partners wisely. Admit it, you can be a softie at times, so watch out for dominating people who try to steamroll you with their demands. Libra is big on equality and fairness, and you need an open-minded mate who wants to share and share alike. You're equal parts sugar and spice. You like to debate (for fun only—your peace-loving sign hates conflict). You want to be with someone who's passionate about a few issues, though not too forceful. Your gentle disposition can't deal with an imposing personality.
Libras hate to be rushed and may take years to commit, driving their eager-to-settle-down mates crazy. Like the scales the represent your sign, you're always going back and forth, "Is this person right for me or not? Could I do better or is this as good as it gets?" While it's fine to take it slow, you could lose some great catches to your endless deliberating. Libra may be the one sign that actually NEEDS an ultimatum: marry me or else!
If you're that type of Libra, consider this: in a survey of elderly people, most reported that they only regretted the things they DIDN'T try in life, and regretted nothing that they did. So don't let your fear of making a mistake stop you from taking risks! Who knew this Libra love horoscope was going to be so motivational?
The other Libra pitfall is dependency. Since your sign rules the zodiac's seventh house of "other people," you may lean too heavily on those around you, expecting them to carry your emotional baggage. This can prevent you from developing a key relationship skill: the ability to feel absolutely whole and content by yourself.
The trick for Libras? Strive for balance within yourself, first and foremost. Then, seek a harmonious, equal relationship with a partner who balances you out, and needs you as much as you need him/her. We hope this Libra love horoscope was helpful. Now go out there and find Libra love.
Scorpios (October 23- November 21) may have a reputation as the "sexiest sign" (not entirely undeserved), but these intense lovers crave timeless bonds that encompass mind, body and soul.
Scorpio rules the zodiac's eighth house of intense bonding. In love, you play for keeps. There's no middle ground for extreme Scorpio — you're either in or you're out. Your sign has quite a reputation. You're known as the "sex" sign, jealous, controlling, irresistible, obsessive…whew!
It's true, your passionate sign can be intense. One minute, you're aloof and mysterious, driving partners crazy as they vie for your ever-shifting attention. The next minute, you're in a committed long-term relationship. You are the sign that rules extremes and you can run hotter and colder than most. Take Scorpio Matthew McConaughey, who was voted People magazine's "Sexiest Man Alive." He can be the ultimate bachelor AND the world's most devoted boyfriend. You can't help it if you're "versatile"!
For Scorpio, relationships are like the stock market. You want to make sure the long-term payoff is worth the effort.
Suspicious Scorpios don't trust easily, and will fight intimacy every step of the way. Love is both tempting and frightening to you. Deep down, you long to give yourself fully to that perfect soulmate. You're both threatened and intrigued by a dynamic, powerful partner. Still, you've got no interest in pushovers. As the zodiac's most passionate sign, you need someone who can hold his ground and keep you guessing.
In relationships, you don't just commit, you FUSE with the other person. For that reason, you're reluctant to dive in, because you know you'll "lose yourself" once you do. Although this concept gets a bad rap, it's actually an essential part of intimacy (which Scorpio rules). When—and if—you surrender to love, you and your mate become one. Beautiful!
To get there, you must work through your control issues. Scorpio rules psychology, and a great therapist can be essential for you. You also benefit from yoga, meditation, spirituality, or any practice that strengthens you internally and calms your irrational fears.
For Scorpio, relationships are like the stock market. You want to make sure the long-term payoff is worth the effort. At times, this attitude can make you your own worst enemy. Like an undercover cop, you'll seduce prospective mates into revealing their most intimate thoughts. Pretending to be fascinated, you catalog every detail, building a case for or against this person. You may conduct a private investigation, too, snooping in diaries, checking pockets, or Googling for incriminating evidence.
Too much of this FBI approach could take its toll, though. True love requires risk and vulnerability — it's not always safe. If you pry without revealing your own hand, partners may bolt. But they should also be careful what they wish for. Once the Scorpio floodgates open, you can overwhelm partners with your intense energy and the need to lose yourself in a mystical, highly charged union.
Ultimately, Scorpio is a private sign. Paparazzi, step off! Once you settle on a mate, you like to build a quiet world for two, designed according to your master plan. Obviously, those secret Scorpio worlds must be enticing, as very few partners ever leave you!
Love Horoscope: Sagittarius
Sagittarius (November 22- December 21) is a restless and adventurous soul, always seeking novelty and knowledge. In love, this sign needs a fellow traveler to discover life's treasures together.
In love, Sagittarius is full of contradictions. Symbolized by the centaur, the mythical half-horse/half-human, you're governed by both animal instincts and enlightened thinking. Sagittarius rules morals, wisdom, higher education…along with the hips and thighs. Although you're always striving for divine inspiration, you've got a serious lust for life's "earthly pleasures." No wonder you're often torn in two directions!
You're the zodiac's free spirit, a true traveler who's comfortable on the road. Although you hate feeling tied down, you also crave a soulmate to experience the world with. You have a huge appetite for life, and your partners must share that quality. Finding someone who can keep up with your endless quest for adventure and expansion is no easy task. For this reason, many Sagittarians can be single for long periods of time. When you actually ARE in relationships, they tend to be all consuming–at least, at first.
Although you hate feeling tied down, you also crave a soulmate to experience the world with.
As a passionate fire sign, you throw yourself in everything with the force of a speeding train. Keeping up that pace is well nigh impossible. Reign in the urge to merge, and stay committed to the life you had before you met "The One." Otherwise your fairy tale romance can fizzle as quickly as it sizzles.
Sagittarians are dreamers, always creating huge projects. Ruled by expansive Jupiter (the largest planet in our solar system), you think BIG with everything. You long to create new worlds — like Sagittarians Walt Disney and Steven Spielberg. You need a mate with enough vision to encourage you, but one who's still grounded enough to reassure you when the going gets tough.
A late-blooming sign, you can be a notorious bachelor(ette) in your early years. Sagittarius is the sign of the hunter, and the chase thrills you.  You're not afraid to brag about your conquests, either. With your honesty and good humor, you rarely make enemies, since you tell your flings upfront that you're just looking for a good time. In fact, you may have a long roster of exes who've morphed into close friends.
As the zodiac's optimist, you always see your mate's potential. Warning: be sure that the object of your affection is actually dedicated to fulfilling it. You are one of the zodiac's most generous signs, and you'll gladly share your financial resources to help your love get ahead. Those rose-colored glasses can drain your emotions and your bank account if you aren't careful. For Sag, love is blind, but lust is blinder.
Bottom line: Don't let physical attraction overshadow your need for a supportive partner who pulls their weight. Sharing your wisdom is one thing, but playing life coach will drain you in the end. Ask yourself: Is this relationship taking place in my head or in the present? Or does it suck today, but I'm hoping that it's gonna be great once they get a new job/forgive their mother/move out of the basement/leave their spouse?
Hope is your addiction, and it ain't a healthy one. Since spiritual Sags love to read, a good self-help book and some creative visualization can help you get out of such a trap.Writing down your "love visions" in a clear-headed moment can serve as a checklist when you feel yourself going off the deep end for Mr. Wrong.
Fortunately, Sagittarius is the zodiac's luckiest sign. Although you play with fire, you always bounce back once you wise up. Life always throws you another grand opportunity, and if your partner doesn't come along for the ride, you can set sail and move forward to new adventures once you put your mind to it.
Love Horoscope: Capricorn
Capricorns (December 22 – January 19) are nostalgic, ambitious souls who value the past and the future, but they also know how to enjoy the present with the right partner.
Persistent Capricorn approaches love as serious business. As the zodiac's most goal-oriented sign, you're not one to play around. Chances are, you've got a 10-year plan for your life, and your partner must forward that agenda. Flings aren't really your bag; you'd rather be alone than jump from partner to partner. With this attitude, it's no wonder many Capricorns marry more than once. You're so eager to settle down and start a family that you may not screen your spouse thoroughly.
The person you've known longest is often who you marry—regardless of compatibility.
As the sign of public image, Capricorns are status-conscious. Whatever you value — college degrees, money, or good looks — your partner must possess it in spades. You're also huge on family, and you're deeply loyal to your own. You often act as the "rock" that your family leans on, and you dutifully play this role. If your mate doesn't mesh with your family, all bets are off!
Workaholic Caps are determined about professional goals, too. Your sign rules the zodiac's tenth house of career, and you've got CEO written all over you. Although you find work fulfilling, don't let your long office hours eclipse your personal life. Strive for balance. You may be on the early retirement track, but at what cost to your relationship? If you don't give your relationships care and feeding along the way, you could be sailing off on your yacht at age 45 with divorce papers in your hand. In other words, Capricorn, try approaching your love life with the same dedication that you put into your job, and you could have a fairy tale romance that lasts a lifetime.
The loyalty of Capricorns is not to be underestimated, no matter how flirty you appear on the surface. Capricorns rule history and value things that last over time. The person you've known longest is often who you marry—regardless of compatibility. You assume that anyone who keeps coming back around, or attracting you back to him, must really love you or he would have moved on. It's a funny way to measure love, but nobody can tell you otherwise!
As an earth sign, Capricorns have a lusty appetite, and are known to stray on occasion. Oddly, you don't consider a meaningless hookup cheating. If you haven't given away your heart or material assets, it doesn't count in your book. Of course, your partners may not agree — and thus come the memorable explosions.
Ruled by Saturn, the planet of repression, many Caps have a wild streak underneath that serious, traditional facade. Only a chosen few (if anyone) will experience your out-there fantasies. It could take a very open-minded person to understand!
Caution: a Capricorn deprived of a stable family could spend her whole life stuck in resentment or regret, never allowing love into her life. Behind this is a deep reservoir of self-doubt, which all Capricorns must struggle against. Caps who experienced early family traumas should find an understanding therapist, and work persistently through your issues. As with everything you do, determination is your secret weapon. You're used to fighting for what you want, so why not aim for a wonderful, loving relationship? You deserve it!
Aquarius (January 20 – February 18) is the sign of friendship and the future. These unconventional free spirits cherish their individuality and love to rewrite the relationship rules.
When it comes to love, Aquarius is a funny creature. You're an idealist who believes in true love, and you're always searching for a best friend and soulmate in one. On the other hand, your sign rules casual connections, and you guard your independence fiercely. While you have friends by the thousands and you're totally laid-back around them, you can be neurotic and unpredictable with your romantic partners.
Just figuring out what you want—and sticking to it—is enough of a challenge for ever-shifting Aquarius. Your sign is ruled by Uranus, the planet of surprises and sudden moves. We've seen countless Aquarians marry young and out of the blue, only to divorce just as suddenly.
Connecting with your partner on the mental plane is far more important than seeing them in the flesh every day.
The real issue? You may look like the boy or girl next door, but most Aquarians are eccentric beings. What's in that package may be quite different than the often clean-cut wrapper suggests. Although you may come across as light and superficial, you're a true visionary with a lot of complex layers, and you may secretly believe that nobody can truly understand you. This leads you to settle for less-qualified candidates, just to avoid being alone.
Rather than get hung up on a bad match (you can obsess over a breakup for years), Aquarians should mingle in social circles that reflect your deepest interests. Aquarius is the sign of groups, friendship and humanitarian pursuits. Join a network of people who share your beliefs—like environmental protection or animal rights—and you'll likely meet a mate who shares your ideals. Wouldn't you love to date a best friend with whom you can kick back, laugh AND save the world?
Since you need lots of freedom, you may be drawn to a long-distance relationship. Unconventional living arrangements are not uncommon in Aquarius romances. You may wish to keep your own residence even after you've declared your matrimonial vows. Connecting with your partner on the mental plane is far more important than seeing them in the flesh every day. You'd rather be sending "I miss you" e-mails from a spiritual pilgrimage than having the same "how was your day, dear?" conversation after a predictable day.
As the sign of the rebel, you're not above a good controversy, so it all comes out in the wash. You love to shock people. Just make sure you don't base your romantic choices on the need to prove a point. If your family has pressured you to tie the knot, you could spend years giving them the proverbial finger and refusing to engage in a long-term relationship. While you should always maintain your independence, don't be afraid to put down roots and discover how commitment can actually set you free! You bring so much fun, creativity and wackiness to a relationship, there's no reason you shouldn't enjoy inventing a romance with your own funky spin.
Pisces (February 19- March 20) are among the most mysterious and paradoxical signs. Caution: romance with this fantasy-weaving sign can be all-consuming and addictive.
You're a romantic sign, Pisces, and you love to be in love—at least, in theory. Ruled by Neptune, planet of fantasy, you want to be swept away by romance. Glamorous Pisces rules the imagination, and you have a way of making everything feel tinged with magic and fantasy. You're gentle, nurturing and sensitive, and your mates rely on you to soften the rough edges.
Pisces is symbolized by two fish swimming in opposite directions, and this sums up your approach to love. You're eternally searching for a partner to provide both security and freedom, and you can be genuinely puzzled when they don't come in one package. You can be a hardcore realist one second, then desperate to escape into a fantasy world the next.
As the ruler of the underworld and the zodiac's twelfth house of trouble, you can be your own worst enemy in love.
For that reason, the reality of commitment is your least favorite part, and at times you'll do anything to avoid it. For example, you'll complain endlessly about how badly your mate treats you. Secretly, you love the drama, as long as it stokes the flames of your fantasies. This can confuse the heck out of your friends, who urge you to dump the loser. But as quickly as you diss people, you're back in their arms…that is, until someone better comes along. Like the fish that symbolizes your sign, you swim right to the next one. You certainly know how to catch 'em, too!
As the ruler of the underworld and the zodiac's twelfth house of trouble, you can be your own worst enemy in love. Admit it, your taste in partners can be suspect. You're drawn to tortured souls, grungy performance artists, and even to people with a dark side. Anyone with a sob story can melt your compassionate heart, too. You can be a bit of a tortured soul yourself.
But it's not entirely your fault. Your ruler Neptune is a hazy, watery planet where it's hard to tell what's real. Sometimes you experience life this way, unsure what to believe or whom to trust. Unfortunately, this can make you vulnerable to being victimized, or making poor judgments you later regret. Wise Pisces learn to step back and give themselves a reality check before making any big moves.
Your biggest challenge is asserting yourself, and asking your mate directly for what you need, rather than getting quiet or passive-aggressive when you're unhappy. Remember, nobody's a mind reader! Just because you feel your emotions so intensely doesn't mean your partner knows you're hurt. You may swim from one relationship to the next, rather than patch up the one you already have. While you often find the pursuit more interesting than the catch, be careful not to lose yourself in the chase.
Your incredible intuition helps you feel another's pain — but there are better ways to bond in love than through misery. Your intense creativity, desire to make the world a better place, and love of all creatures makes you a total catch.  A storybook relationship is well within your reach, as long as you pick a partner who brings as much magic to the table as you do.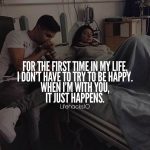 ThoughtCatalogs
Send an email
April 11, 2020