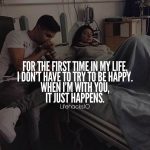 Are you wondering which path to pursue, or where to find a fulfilling career for your Sun sign? Maybe you'd like to make more money or manage yours better. Your financial and career destiny is written in your horoscope! Perhaps you're at a crossroads on your professional path and could use some insight, or you're wondering what your sign's soul mission is. Find out in our career and money horoscopes.
Aries, you 're a born leader who loves to be in charge. And why shouldn't you? As the warrior sign, you embrace any challenge, and champion every project you take on. Being somebody's "second in command" is not your speed. That will only work as a stepping stone to your ultimate goal (world domination, of course!), or if the position offers enough excitement and control — a chance to flaunt your leadership skills and rise to the top.
A common Aries pitfall on the job? Taking on more than you can handle. Aries is the solo sign, and if you're not careful you could end up doing everything yourself! ("Just so it gets done right," you'll say.) If the office closes at 5:00, there's no need to stay until midnight. Learn the art of delegating, and hand the grunt work off to a persistent Taurus or a detail-oriented Scorpio, who will get it done in half the time.
All that independent energy could also make you a bit bossy at times. Be careful not to cross the line from determined to dictator! If you work with a team, make sure they're as motivated as you are. Give them plenty of encouragement and appreciation to keep the good vibes flowing. Your praise, more than any other sign's, can put rocket fuel in a slacking teammate's or employee's tank.
Your impatience makes you a go-getter, eager to reach your goals. At times, you toe the line between enthusiastic and pushy. Sometimes, you have to pay your dues — and that can take longer than you like. Don't assume something's wrong just because you don't see instant results, or you'll make the fatal error of giving up too soon. Plant the seeds, water them, and see what grows.
Lastly, keep that temper in check. Aries anger easily, and if you blow your top over every little thing, you could alienate valuable allies. If you're furious but holding it inside, find an outlet (like the gym) or speak up to someone who can help so the pent-up stress doesn't affect your health.

BEST CAREERS FOR ARIES: Entrepreneur, publicist, defense attorney, holistic healer, professor, motivational speaker, stuntperson, hairdresser, salesperson, magazine editor, agent
Taurus is one of the zodiac 's hardest working signs—loyal, organized and persistent. While you love to lounge once the workday's over, nobody is more dedicated when there's a job to complete. You finish what you start, even if it means late hours and extra stress. This guarantees that you'll always succeed, simply because you don't quit until you do!
Taurus rules the zodiac's second house of daily income, so a steady paycheck is vital to your inner peace. Although you can prosper as a business owner, security is your top priority in life. The rollercoaster ride of entrepreneurship may just make you nauseous. As a result, many Tauruses end up in high-ranking management positions, often in large, stable organizations, or industries like banking and real estate. (Bonus if you get to wear the stylish, upscale clothes you love.)
Ruled by artistic Venus, Taurus is a highly creative sign. Be sure you don't neglect this part of yourself just to get a regular check. Many Tauruses thrive in the arts, as dancers, painters (Salvador Dali), actors (Uma Thurman, Penelope Cruz) and musicians (Stevie Wonder, Kelly Clarkson). Because Taurus rules the five senses, you've got a strong sense of color, gourmet tastebuds and a keen musical ear. At the very least, you'll improve any environment you join. You understand that a company's image is vital to its success, and you know just how to package a product or brand to give it that first-class touch.
Because Tauruses hate change, you should thoroughly research any company or project before taking a job. Chances are, you'll be there for a long time, so you want to be sure it's a great fit. Another self-defeating habit to break? Being polite at your own expense. You tend to be proper and well-mannered, showing great respect to the higher-ups. Little do they know there's a raging bull within you! If you've got an issue with a superior, you may hold back from telling her. Instead, you'll gossip and complain to co-workers, driving them crazy. Eventually you explode, damaging your own reputation and burning valuable bridges. Better to have a calm, direct conversation when a problem first starts, before it gets out of hand.

BEST CAREERS FOR TAURUS:Banker, manager, real estate agent, photographer, filmmaker, interior designer, dancer, musician, art dealer, restaurant owner, makeup artist, singer
Hyperactive Geminis are impatient, impulsive and need constant stimulation. You thrive in a versatile career and a busy environment. As the sign of the Twins, you need a career that has many jobs in one. Bring on the multi-tasking! You simply aren't meant to do just one thing. While other signs would feel overwhelmed by such a workload, having lots of variety makes you feel free.
Gemini rules communication, so you thrive in an environment with lots of small talk, email, phone calls and little tasks. A quiet, sterile office would drive you insane. If you work at a desk, the job had better include a great computer, where you can fire off Instant Messages and hop between projects all day. Gemini also rules short trips, so you're happy running around doing errands, or bringing materials between departments and chit-chatting along the way. As the zodiac's Twin, you need an "other half" wherever you go. That can either be a nurturing boss or a supportive co-worker—any kindred spirit who can help you talk through your ideas and issues.
Gemini is the sign of the teacher, so you love to mentor new people on the job — though you can be a bit impatient with the slow learners. You comprehend new information instantly, but remember that not everyone's mind works as fast as yours! You also love to hook people up, and are always on the lookout for opportunities. Because Geminis are ruled by Mercury, the planet of data, you're often the first to hear about anything up-and-coming. With your mental Rolodex and ability to Google at lightning speed, you're a one-stop connector for all your friends.
The main Gemini hazard? Indecisiveness. Because you're so multi-faceted, you may hesitate to commit to one career path, fearing you'll be "trapped." As a result, you end up in an endless string of unfulfilling jobs because you don't want to commit. Here are a couple suggestions to keep you from being your own worst enemy:
Be a consultant or a "project person." Hone a field of expertise, then travel to different companies or departments and make them over. Or, work on projects with limited deadlines. Either way, the gig is short-term and there will be an end in sight, so you never have to feel trapped.
Use your creativity. Geminis have huge imaginations. Can't find an existing job you like, or a position in your company that suits you? Make one up!
Work for yourself. At least you'll always have the freedom you crave. Some happily self-employed Geminis we know? A hair colorist-stylist and a makeup artist. Guess all those wild colors and new styles keep their imaginations stimulated.
BEST CAREERS FOR GEMINI: Journalist, consultant, web developer, agent, entrepreneur, makeup artist, hairstylist, editor, project manager, film director, yoga teacher, interpreter, stand-up comedian, DJ, day trader
Security is Cancer's number-one career goal, and you need a job where you feel safe and at home. You nestle right into your career with the same spirit that you use to create a warm household. You'll cozy up your workspace with personal touches, like a candy bowl, funky artwork or a comfy pillow.
As the ruler of the zodiac's fourth house of home, family and hospitality, Cancers do well working in the hotel, restaurant and childcare industries. You're the zodiac's "mother" sign, and you'll nurture everyone who crosses your path. That doesn't mean you're doomed to be Mother Earth for a living, though. You're just highly sensitive, and you'll bring that intuitive touch to everything, whether you work in the arts or at a strict corporate job (both sectors where Cancers thrive).
As a natural homebody, home-based work also appeals to you. Freelance writing, computer programming — anything you can do in flip-flops and your favorite comfy T-shirt is the perfect gig. Warning: don't isolate yourself so much that you lose touch with the world. Cancers can disappear into their cozy crab-shells, but too much time in there can make you seriously lose perspective. You could get moody and depressed. If that happens, get out and mingle with your fellow human beings!
That said, Cancer, you can just as easily fortress yourself in an office job, too. You may hide behind work or create a little office clique and shun everyone else. Should that happen, push yourself to embrace new opportunities and people outside your comfort zone. You'll always do best when you allow your horizons to expand. Remember, it's safer out there than you think!

BEST CAREERS FOR CANCER: Corporate executive, childcare worker, editor, writer, gallery owner, art director, interior designer, women's rights lawyer, urban planner, family therapist, bed and breakfast owner, computer systems analyst or programmer, home-based business owner, organizational strategist
Proud, loyal Leos are the heart and soul of any organization. Ruled by the Sun, you bring warmth and excitement to your workplace, even a splash of drama. There's no question – you're in charge, and everyone senses it. As the Jungle Queen, Leo's royal ranking just makes itself known.
Passionate and dynamic, you love a job where you can champion people or a cause. Leos are great performers, public speakers and diplomats. You ooze charm and love talking to people. You're incredibly creative, with a contagious, childlike enthusiasm that inspires your co-workers (as long as you don't go too far with it). You'll bake cupcakes for an office-mate's birthday, or plan a baby shower—as a loyal Lion, everyone is part of your den. Just don't get your feelings hurt when others don't return the favor. Not everyone sees things the same way that you do, so make sure you're giving is unconditional.
One of Leo's most impressive qualities is that you KNOW you deserve to be at the top. Even when you're not the actual boss, people respond to your power and leadership. That will either land you a leadership role or a bunch of enemies. As long as your high self-image matches reality, you'll be a beloved ruler. However, a Leo or two in her day has been guilty of an ego trip, feeling entitled to a high-ranking role without paying the requisite dues. If you're not rising to the top as quickly as you'd like, ask a close friend for a brutally honest reality check. Are you being too bossy or pushy? A little patience, some humble pie and lots of hard work (which you're quite capable of doing) will go a long way to win respect.
Being adored is so important to Leos that on the flipside, many stay in low-paying jobs just to feel "needed." Praise and appreciation put fuel in your tank, but they don't put money in the bank. Make sure you're getting paid what you're worth, too! Remember, you're the zodiac's star, and you deserve to shine.
BEST CAREERS FOR LEO: Actor, teacher, counselor, artist, interior decorator, lawyer, agent, performer, artist, religious leader, CEO, event planner, human rights advocate, children's author, politician, public speaker, motivational trainer, dancer, owner of a creative empire, fashion designer, game developer, animal trainer
Busy-bee Virgo loves to work. Ruled by Mercury, the planet of communication, you're constantly thinking and strategizing. You always need something to do! Obsessed with organization, many Virgos end up as office managers, or running a bustling department. Your detail-oriented mind keeps track of every little item, and you're always planning ahead. Filing, labeling, managing data—what seems like a chore to others is a fun day at the office for you. You can't stand seeing things out of place! You'd be a great interior designer or "clutter consultant," helping people organize their spaces and minimize junk. (Ironically, you hate throwing anything away yourself, but at least you organize it in neat, ever-growing piles.)
With your sharp mind and keen listening skills, you make an excellent journalist, Virgo. You know how to get the facts and put a great story together! Virgo, you're not afraid to ask people tough questions and get to the bottom of a story. You're fascinated by what makes people tick, and love to learn about each person you meet. That also makes you a great therapist, social worker or human resources director. Many Virgos are also whizzes at accounting, and as an Earth sign, you excel in natural sciences like biology or botany. You love being outdoors, so why not make nature your virtual office? You have quite a green thumb, and are great with gardening, too.
As the ruler of the zodiac's sixth house of health and organization, a lot of Virgos end up in healing professions, working as yoga teachers, acupuncturists or nutritionists. Quite likely you have a cabinet full of vitamins and herbal remedies, so you'll always be the unofficial office "doctor," no matter where you work.
Bottom line, you've got plenty of options. The only thing that can mess with a Virgo's success is your perfectionism. Virgo is a highly self-critical sign, and you may avoid going for your dream job because you think you aren't ready. Take a risk and try! Chances are, you're way more qualified than you think. Also, your ruler Mercury makes you an information magnet. You're always the first to hear office gossip, but avoid the temptation to spread it. Lastly, know when to chill. If you take your detail obsession overboard, you can turn into a workaholic and a control freak, intimidating co-workers. Remember, everyone has to go home sometime, and that includes you!

BEST CAREERS FOR VIRGO: Journalist, office manager, veterinarian, biologist, accountant, social worker, systems designer, project manager, holistic healer, nutritionist
Business experts say that in today's economy, who you know is everything. Or, as business guru Tim Sanders puts it, "Your network is your net worth."
Lucky for you, Libra, you rule the zodiac's seventh house of relationships: people are your profession! You do best in a career that allows you to work with others — to need and be needed. You thrive on a team, or championing another's cause as an agent, broker, or representative. With your charm and diplomacy, few can say no to a Libra!
Libras love getting to know people, and you may have a mile-long contact list in your cell phone. This is your secret success weapon. Unlike other signs, you rarely shy away from an office party or networking event. You're in your element when "schmoozing," but you'll also go beyond the superficial and share informed opinions. Libra, if you want to build your career, go to well-attended parties and take lots of business cards! We also recommend the book Never Eat Alone, which illustrates how everything you need for career success within your own circle.
Ruled by beauty-loving Venus, many Libras work in the arts, or inside the beauty, fashion and design industries. Since you naturally understand balance, you could also work as an architect, graphic designer or engineer. You're sensitive to color, decor and proportion. Either way, a tasteful work environment is a must. If you're an entry-level person with little pull, snag a window seat or pretty up your workspace with lovely Libran touches like flowers, framed photos and elegant office accessories.
Libra is the peacemaker sign; you hate conflict. You'll either avoid it by working in a harmonious environment, or you'll leap into the fray as a career as a social justice advocate, peace activist or even an attorney. As the sign of the scales, you're constantly weighing and measuring information, and can earn a reputation as a wise judge or a source of strong opinions. As an outspoken American Idol judge, Libra Simon Cowell blends this trait with your sign's artistic bent.
Your main pitfall is procrastination. Libras hate to be rushed, and you may gab too long at the water cooler or even report to work late. You also fiddle endlessly with projects, missing the deadline or having to pull an all-nighter instead of getting your Libra beauty rest. Dressing for work is another trap, since you'll deliberate endlessly about what to wear. Remember, your ability to meet deadlines shapes your reputation as much as your keen sense of style. Be rigorous with yourself about punctuality. Get up two hours earlier to curl your eyelashes or iron your silk shirt — but be on time!

BEST CAREERS FOR LIBRA: Journalist, fashion designer, interior decorator, creative director, artist, publicist, lawyer, judge, party promoter, makeup artist, food critic, human rights advocate, filmmaker, mediator, agent, broker, engineer, architect
Career Horoscope: Scorpio
When it comes to your career, Scorpio, you're on a serious mission. You pour yourself into work with the same smoldering intensity that you bring to everything else you do. No detail escapes you, and you'll do almost anything to get what you want.
Scorpio is the sign of power and control. Although you crave security, you also thrive on competition. Nothing engages a Scorpio more than pursuing an out-of-reach goal that promises power, lifelong financial security or a chance to be seen as the best in your field.
Scorpio rules the zodiac's eighth house of other people's property and large chunks of money. You could thrive as a real estate mogul, tax attorney, investment pro, media mogul, or anything that involves handling a large fortune. Scorpio is a limber, body-conscious sign, and you may express your intensity through a physical career: a body worker, yoga teacher or physical therapist. Because you rule birth and death, you could even be a mortician! (Hey, somebody's gotta do it.) Scorpios pay precise attention to detail, and you love to plumb the depths of any subject. You could make an excellent editor or psychologist. With your natural creativity, you can also be a great artist or musician — at the very least, you could be an expert in obscure music or a great producer.
Though you long for fame, secretive Scorpios are uncomfortable bragging. And boasting is SO unflattering to your sign (are you listening, Sean P. Diddy Scorpio Combs?). It makes you seem desperate or annoyingly cocky (translation: insecure) — tarnishing that intimidating, oh-so-powerful vibe that we love and fear in Scorpios.
That said, too much secretiveness could work against you, too. Because you simmer with such powerful energy, people who don't know you may feel overwhelmed when you unleash it on them. Or, they may simply sense that "something's up" and suspect that you have a hidden agenda. You're the sign of extremes, so be careful not to be too brash or forceful — and be sure to reveal your intentions upfront rather than being overly mysterious.
Scorpios should instead find ways to showcase your secretly cultivated gifts without looking like YOU staged the publicity campaign. Your sign is like a magnet, so focus on drawing others to you by inventing a new brand of cool, rather than chasing after them. Our good friend Debbie Stoller, publisher of BUST magazine, singlehandedly spawned a knitting revolution, turning a retro hobby into the bestselling Stitch 'n Bitch book series. Nothing says "world domination" more than the quiet, come-hither energy of a Scorpio basking in his/her power.

Best Careers for Scorpio: Lawyer, real estate mogul, bodyworker, psychologist, investment banker, psychic, tax attorney, mortician, journalist, musician
Career Horoscope: Sagittarius
As with everything, Sagittarius, you need a career that offers a wide playing field with plenty of freedom and excitement. You're the sign of the traveler, an inspired visionary who requires big dreams and lots of stimulation. Sitting still is a challenge!
A natural entrepreneur, your sign thrives working for yourself, with nobody lurking over your shoulder or telling you when to wake up. Sagittarians love to do things your way, according to your vision.
Because you have lots of interests, it can be hard to focus on just one. You love to explore, but you hate to commit, for fear that you'll miss out. To prevent eternal wandering, we recommend reading Doing Work You Love — the title alone summarizes Sag's essential career need. Without passion and inspiration, you can sink into depression.
As the sign that rules higher education, you're a lifelong learner — and teacher. Load up on classes and books that expand your mind and spark new ideas. You love to make people think AND laugh, like Sagittarius wordsmiths Winston Churchill, Mark Twain and Jay-Z. Sagittarius rules publishing and public speaking — two great outlets for your unusual ideas.
Sagittarians are notoriously swept up in new projects before finishing the last ten you started. Patience is not your forte. You're the sign of the Archer, so you need a target. Having a clear, project-oriented goal helps you build the follow-through skills your sign often lacks.
If you're an extremely restless Sagittarius, consider outdoor work, like our dad, a Sagittarius landscaper who works for himself. Your sign also rules travel, so you could work in another country, as a travel agent, or in a job that keeps you on the road.
Remember, by trying not to commit to one thing, you can spread yourself too thin and end up overwhelmed. If you crave variety, consider doing seasonal work, consulting, or signing on as an independent contractor rather than a full-time employee. This gives claustrophobic Sag a short-term deadline and flexible hours while still providing financial security.

BEST CAREERS FOR SAGITTARIUS: Entrepreneur, author, publisher, motivational speaker, designer/creative department, salesperson, professor, travel guide, outdoor worker, international human rights organizer, environmentalist, freelance anything
Career Horoscope: Capricorn
Capricorn, your sign rules the zodiac's tenth house of career and achievement. You're in your element at work! A dedicated professional, you love to plan and set goals. You don't care if it takes ten years to reach your destination. Capricorn is symbolized the mountain goat, and you view life as a rocky uphill climb. Unlike other signs, you expect to face a few bumps along the way. Even when you get discouraged, you rarely let an obstacle stop you for long.
Capricorn rules structure, and you need it. Although you make a great CEO or manager, the rollercoaster ride of entrepreneurship can drive your nervous sign crazy. If you want to run or own a business, you'd do best heading up a well-established corporation, or wisely choosing an industry where profit is guaranteed. The key for Capricorn is planning. Research your field, or write a business plan and follow it to the letter. You could also plug into a franchise or pre-existing business model and follow the steps to success.
Although you may gravitate toward a traditional career in the corporate sector, Capricorns can be highly artistic. With your flair for structure, you make a great designer, architect or head of a creative department. Being an earth sign, you're tuned into the sensuality of colors, shapes and textures. Musical ability is also common for Caps, and you may have a deep, rich voice.
Capricorn is the sign of public honors and fame. You love to be rewarded or acknowledged for a job well done. Trophies, bonuses, and titles turn you on. You love all the trimmings of a successful career: monogrammed stationery, embossed business cards, a gold-plated or leatherbound desk set. Why not? With your sights set on a goal, a little incentive goes a long way in keeping you motivated!
What could you add to recipe for success? Moderation. Capricorns are at high risk for becoming workaholics. You may not know when to put the work down and have fun. If you're not careful, work can dominate at the expense of friends, family, health and happiness. While Capricorns are often the family breadwinners, make sure you have a healthy balance of pleasure in your hectic schedule, too.

BEST CAREERS FOR CAPRICORN: Film producer, manager, politician, police officer, stockbroker, doctor, president, school principal, CEO, financial planner, business owner, architect, creative director
Career Horoscope: Aquarius
Independent Aquarius loves freedom, and you need a career with room to express your individuality. Entrepreneurship was made for your sign! At the same time, Aquarius is the sign of groups and teams. You work well in an office environment, provided it's not too strict. You rebel under the supervision of anyone bossy or controlling. You're best either leading a team, or working in a position that gives you lots of breathing room.
Most Aquarians make great salespeople. With your gift of gab and hilarious jokes, you can sell ice to eskimos. Like Aquarius Oprah Winfrey, you genuinely love interacting with people, and you're naturally curious about everyone. It's not uncommon for Aquarians to become personal friends with your clients. Commission-based jobs don't faze you. In fact, you rise to the challenge. Cold calling, which other signs dread, is a breeze for outgoing Aquarius. You have no trouble picking up the phone and dialing a total stranger. Aquarius is also a competitive sign. When a sales bonus is involved, you just turn on the charm and start selling!
Your quirky brain loves to solve problems or find your way out of a difficult spot. You make a great advertising copywriter, and with your futuristic bent, you could be a scientist or an inventor. Aquarius rules electronics, so you may work with computers or telecommunications. As the sign of popularity, your natural likeable-ness could bring fame, as it did for Aquarians Jennifer Aniston, Oprah Winfrey and Justin Timberlake. Public relations is another great gig for you.
Aquarius is focused on the future, and that often leads you to work with future generations. You love kids, and with your team spirit, you make a great teacher or coach. As the zodiac's humanitarian, you want to make a lasting difference for the people around you. As the sign of the rebel, you understand children's need to assert themselves, and encourage them to express that.
Entrepreneurship appeals to your free spirit, but you can be impatient and sloppy with details. If you open your own business, team up with a Capricorn or Virgo. These grounded earth signs will handle the mundane administrative tasks you hate. Make sure you have a good lawyer and accountant, since you like making deals on a handshake. You're at your best selling people on your vision or product, so no need to waste your time on anything else. Make sure you're having fun, expressing your creativity and keeping everyone entertained. As long as you're making people laugh or think, you're in the right line of work!

BEST JOBS FOR AQUARIUS: Teacher, futurist, scientist, salesperson, public relations, pop star, coach, nonprofit worker, astronomer, psychic healer, talk show host, author, researcher, computer programmer, inventor
Pisces is symbolized by two fish swimming in opposite directions, and this sums up the lifelong theme of your career. You need both security and freedom. You're at once a total rebel and an utter "company man." Although you feign helplessness, when you're in charge, it's all about business.
Imaginative Pisces, you rule the zodiac's twelfth house of dreams, creativity and healing. If you're not an artist or creative director, you have a true appreciation for the arts. Your ruler is Neptune, the planet of fantasy. You love bringing the vivid landscapes of your imagination into material form, stretching people's minds. Pisces especially rule photography and fashion — all things glamorous, in short. You may work as a photographer, a designer or a model. Pisces Cindy Crawford is considered the world's first supermodel. Directing film is another natural Pisces path.
In a large institution or corporation, you bring a rare creative touch, and push for reform. You may work for "the man," but you'll never be him! Pisces also rules compassion, and you treat your staff with a humanity rarely seen in the workplace. At times, you may blur boundaries between business and personal, so curb the tendency to be too nice. Otherwise, employees will quickly take advantage of you, bringing out your rarely-seen inner bully. You hate being an authority figure, and probably got the gig because you're so responsible, not by stepping on anyone.
Ultimately, Pisces is a leader "for the people." This makes you a great agent or advocate. In fact, if you go into business for yourself, we recommend representing others. Pisces make great art dealers, for example, or talent agents. While you're not very nice to yourself, you'll fight for your charges to the bitter end. With your huge heart, you thrive in the non-profit and educational sectors. Solitude is also important to your sign. Many a Pisces has been found crunching numbers in a quiet cubicle. Still, we recommend interacting with people, since your natural warmth and hospitality put people at ease. You're perfect as the sales representative who takes clients out to lunch, since you quickly make them feel comfortable. They'll sign contracts in no time, simply because you made them feel so accepted!
The twelfth house is the zodiac's final house, often associated with the last stage of life, where reality is blurred, and people often go into a restful or secluded state. Hospitals, institutions, retreats and the subconscious are all ruled by Pisces. For that reason, many Pisces are nurses, therapists or work for large institutions. You are also a powerful intuitive healer, and can thrive in the holistic or medical fields.
BEST CAREERS FOR PISCES: Photographer, filmmaker, musician, artist, human resources director, head of a non-profit, nurse, physical therapist, psychiatrist, healer, spiritual leader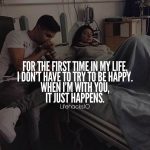 ThoughtCatalogs
Send an email
April 11, 2020