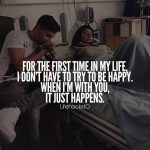 'Friends are the family you choose'. It might be a clichéd idea but it's so damn true.
This simple definition by Jess C Scott is something you and your best friend are all about, right? You spend so much time together that you've started finishing each other's sentences.
The relationship you have with your best friend is one of the most important relationships you will have in your life. Because of them, you are healthier, happier and wiser. (Well, except for when you two get drunk and do stupid shit together.)
They remember you, even when you forget yourself. Without their presence, your life would be so empty and boring and yet, there is no one particular holiday that's meant to be just for friends.
That doesn't mean we can't find a special occasion to show our appreciation and make our BFFs feel special, right?
Valentine's Day is all about love, so why not show your best friend some love with a carefully chosen gift. Think about what kind of person she is and what kind of friendship you two have.
Romantic, badass or cool, whatever your friend's like, we're sure there's the right gift for her on this list. It has to be meaningful but it absolutely doesn't need to be expensive so we picked those that are under $30.
1. A ceramic dish that says 'You're my favorite bitch'
'You're my favorite bitch' dish can be used in the bathroom, kitchen or bedroom to place jewelry on while you're washing your hands, cooking or sleeping. It's attractive yet super useful.
If she's the type to leave her stuff all over the place and later has issues finding them, this dish will make it easier for her to keep her precious little things organized.
2. A mermaid blanket
Pick this rainbow glittering mermaid blanket to make your friend's wishes come true. If you know she always thought these were cute but never wanted to get one because it seemed stupid for an adult to use, surprise her with this super cute blanket.
3. A silver friendship necklace
This vine leaf necklace can be a symbol of all the drinks the two of you shared, in happiness or sadness. It comes in a velvet box with a note that says:
'People come into your life for a reason, a season or a lifetime. The friends we keep for a lifetime grow with us through the seasons. When I needed compassion, you warmed my spirit without judgment. When I needed grace, you were a spring of forgiveness. When I needed encouragement, you reminded me of times that I blossomed. When I was about to fall, you lifted me to my feet and reminded me that true friends grow tall together. You are a friend for a lifetime.'
If you have a hard time finding words to express your feelings and your friend is very sentimental, this could be the perfect gift for her.
4. A dream catcher lamp
Your friend doesn't need to be having bad dreams to be absolutely thrilled with this dream catcher lamp. If she's spiritual or into the bohemian style, it will make for an amazing gift.
She can put it over her bed or in her reading nook to create a romantic, peaceful atmosphere for resting.
5. Matching shirts
Now, Valentine's Day is an occasion to give your friend (and yourself) this adorable set of matching shirts.
Depending on your age, you might not want to wear it in public but you can certainly wear it at your special get-togethers at home. You can decide whether you want your shirt to be the same color or opt for different ones instead. One shirt says 'best' inside an infinity loop and the other says 'friends'. Cutest thing ever.
6. A cup with a special message
If your friend has been going through some bad stuff lately, this super useful cup might be the perfect gift to get her for Valentine's Day.
It says 'A WISE WOMAN ONCE SAID, "Fuck This Shit" AND SHE LIVED HAPPILY EVER AFTER'. This ought to make her smile anytime she drinks her juice, coffee or even wine (we don't judge).
She might be going through a rough patch or a stressful period at work and she needs to hear these words or even read them from her cup. You can also pick from a variety of different colors, so choose her favorite one.
7. A tool set for women
This pink tool set will make for a thoughtful and useful gift for your BFF who knows her way around tools or the one who has been wanting to learn but never had a chance.
It's suitable for both home maintenance and DIY experiments and means you can now call her to come and fix something for you as well. Win-win.
8. Cocktail recipe book
If your bestie is like Monica from Friends and adores being a hostess, this guide to mixed drinks and small bites will amaze her. 'Ladies Who Drink' is a wonderful cocktail book that also offers recipes for finger foods that best accompany the drinks.
It's broken down into chapters devoted to each hosting occasion a girl can possibly have: Sunday brunch, a barbeque, book club… but also into those devoted to different kinds of moods, such as a seaside sunset, April in Paris and other adorable chapters.
It's really everything a hostess needs, making meal prep more fun with amazing illustrations by Anne Keenan Higgins.
9. A manicure set
A good quality manicure set with rose gold plating finish is something every girl needs, no matter her personality. This one is made out of stainless steel and contains 9 pieces.
It's very stylish and super practical to use at home or to pack for traveling. If your girlfriend is a practical type of girl, this might be something she'll be happy to get.
She might not get excited about sentimental, wordy gifts but no one can dislike something as useful as this, right?
10. Chocolate!
Nothing says 'I care for you and I'm happy to have you in my life' like a chocolate gift box. Pick her favorite box of chocolate or decide on something new she hasn't tried before. It's the most obvious choice but still gets easily forgotten.
So, that's why we're here to make sure you have all of your options available when deciding on the perfect gift for your friend.
You can enjoy it together. It will make for a perfect treat in your little celebration of Valentine's Day and the love and trust that the two of you share.