Love advice
20 Gifts That Tell Him (Or Her) That ABSOLUTELY No Thought Was Put Into It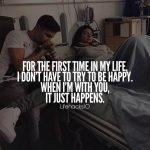 Ah, Christmas! It's the most wonderful time of the year, unless of course, one's SO gets them the worst gifts ever. Everyone knows the kind of gifts—the ones that seem like they put zero effort into getting! Whatever happened to the good old days when significant others spent a lot of time trying to figure out the best way to let their partner know they loved them? And it's not even about getting someone an expensive iPhone or a gold necklace either! Money's got nothing to do with it. A couple could have a romantic picnic for two for just $20 bucks. It's about putting a little bit of effort! Which is why a discount set of candles from Walmart or a fleece blanket won't really do the job. It's almost as if they suddenly remembered it was Christmas and they forgot to get their special someone something. So, they drove to the nearest corner store and picked up whatever they could find. But if unwrapping a bad present wasn't bad enough, the gift recipient also has to sit there and fake smile while they open it. It's one of the reasons people end up with a ton of useless Christmas junk they never even wanted in the first place. If couples participate in this whole gift-exchange tradition and want to know which gifts they should never ever give bae, then this list will help. These gifts scream, "I was at Target and it was on discount, sorry!"
Cheap Gift Cards To Expensive Stores
Gift cards can be a lifesaver when you have no idea what to get someone. But if you're going to buy someone a gift card to an expensive store like Chanel, do your bae a solid and buy them a card with a couple hundred bucks in it.
A $50 gift card at Chanel will guarantee you really want to start off the New Year single.
Better yet, why not avoid buying a cheap gift card somewhere pricey, and find a store that's more affordable? That way, your significant other doesn't have to spend $300 dollars to afford the cheapest thing at the store!
Bathroom Gift Baskets That Scream "Yeah, I Forgot To Get You Something"
Nothing says how much you don't love them better than a bathroom gift basket. Unless of course, they enjoy lighting candles around the bathtub and taking bubble baths. But it's okay. We get it. You panicked. You were so busy that you forgot it was Christmas, and you ran out of time. So, you figured the best present was an assortment of scented shampoos, scrubs, and loofahs. Let's hope that your unique talent for last-minute gift giving hasn't rubbed off on your bae, or you'll both be pretty bummed out this Christmas.
Dull Romance Novels Or Books They Never Asked For
There's nothing worse than gifting the entire collection of Harry Potter novels to someone who doesn't even like Harry Potter. They even fell asleep during the movie. Why would you torture them with the books? There's like seven of them, even!  Same goes for sappy romance novels, or college algebra books they never really asked for.
If you're getting someone a book, make sure to find out who their favorite author is, or if they even like to read.
Not everyone enjoys it as much as an avid book reader. Now your gift will end up collecting dust on some shelf.
"A Set Of Candles?… How Did You Know?"
Candles are great… if you like candles or they mean anything to you for some reason. They come in all sorts of scents, and they make excellent decorations. But if you're going to gift this to your loved one, pick a candle that matches their favorite color or scent, preferably both. But then again, it's a freaking candle. It doesn't exactly scream "thoughtful." It's sort of the type of gift you get someone when you don't know what they like. It also tells your bae that you weren't really thinking about them and sort of makes it seem like you forgot to get them something. If you want to get them a gift that will knock their socks off, do yourself a favor and steer clear of The Candle Shop this year.
Holiday Shirts, Ties, And Onesies (Or Anything Christmas-Themed)
Alright! They get it! It's Christmas. Seriously, these types of gifts scream, "wow this is useless!" the second the holidays are over. Oh, sure! They'll look cute in that Christmas onesie or that holiday sweater.
But what are they supposed to do with your gift the other 364 days of the year?
It's not like they can go back to work in January with a shirt that says "Santa's helper," or "Merry X-Mas." Your significant other will end up putting your holiday clothing gift in the donation bin at the nearest Goodwill.
"World's Greatest" Anything
"World's Greatest" mugs, t-shirts, and stickers are a huge no-no. Alright, so it might be adorable for about a minute. But they don't need to be reminded that they're the world's greatest anything because they already know. However, if you get them this type of gift, they'll start to wonder if you even remember what they like. Maybe bae is into makeup, running, or doing DIY decorations. Perhaps they're into Magic The Gathering, or Pokemon Go. There's no way your SO is a huge mega fan of "World's Greatest" anything. So, believe us when we tell you that there is about a 0% chance that your better half is eagerly awaiting the chance to unwrap this gift.
Exercise Gear That Sends A Clear Message
Nothing says "I love you" during the holidays than exercise gear. Scratch that! It actually comes off like you're telling your bae they need to get in shape. This rule doesn't apply if bae is a major fitness fan.
Otherwise, this is quite possibly one of the worst things you can give someone, especially, if your partner is not a gym fan.
You probably didn't mean to come off as insensitive, but they won't care. From their point of view, you're basically getting them a car seat when they don't even have a car, (or are interested in getting one!). We wouldn't want to be you when they open up this gift on Christmas morning.
Featured Today
Bathroom Gift Baskets: "Because They Were On Sale At Walmart, That's Why!"
Even when you were flat broke, they managed to make you feel like a million bucks. But you've had all year to save money to get them something nice. You don't even need to spend more than $30 on a great gift if you're savvy. But a discount bathroom gift basket from Walmart isn't necessarily romantic! These are the sorts of gifts that are so generic, you could gift them to anyone, like that aunt you see once a year, or your algebra teacher. So just know that no matter how nice those body splashes smell, they won't tell someone you actually put some thought into this.
Cash… Because Who Says You Can't Put A Price On Love?
If you thought that a gift card was a lazy gift, then imagine how your SO will feel when you throw a bunch of cash at them. You know what this says to them? That you don't know the first thing about who they are and what they like.
Unless you made a pact that you were just going to gift each other money, stay away from making such a lazy gift.
Plus, your partner is going to wonder if the amount of money you gave them is representative of how much you love them. The only time this is totally adorbs is when you gift money to your nieces and nephews. Now they would totally lose it if they find $10 bucks inside an envelope. Your SO? Not so much.
Clothes That Are The Complete Opposite Of What They Wear
Your bae is probably haunted by the memories of when their mom picked out all the clothes for them until they were 18. It's not something they want to relive, especially since dear old mom never picked things they wanted to wear. Now, you've gone and bought an outfit that's the complete opposite from what they wear. If they're t-shirt, jeans, and flip-flop kind of people, don't buy them a super tight bodycon dress, and vice versa. Better yet, see if you can get them to hint at what article of clothing they want and then get it for them.
A Six-Pack Or Cheap Chocolates… Aka, "I Was At The Store And Thought You'd Like It"
Getting someone a six-pack, chocolates, or any other item they can find when they're out doing groceries is just super thoughtless. It comes off like you grabbed any random old thing from the market last minute before paying for your groceries.
If you're going to give them something that says true love, avoid random everyday items.
But if you're still set on getting them chocolates, go somewhere where they sell gourmet ones. Store-bought chocolates you grab while waiting at the register is not romantic at all, and neither is beer for that matter.
A Gift Card At Target Is The Fastest Way To Let Them Know They're Just An Afterthought
It's not that Target isn't totally awesome. They have a bunch of great stuff like makeup, skincare, electronics, clothes, food, and even a garden center. Surely you can find something your SO would like. There's no need to get them a gift card at Target,unless they really love Target. When you're in a romantic relationship, you don't want to wrap up a gift that says, "here's $100 for you to buy groceries and whatever." You could do so much more with the money you put on a gift card like taking them out to their favorite restaurant, or treat them to a spa day.
Picture Frames With The Photo They Came With
A picture frame by itself is something your bae can grab the next time they go shopping at Walmart. Chances are, they don't need one either.
You want to know what would make this gift special? Adding the best photo of the two of you together.
You'd be surprised by how something so touching can turn a cheap item like this into something totally priceless. You simply have to find the picture-perfect photo and voila! You found a meaningful gift that's under $10 bucks.
A Watch Isn't Really Gonna Do It (Unless They're 60 Years Old)
You bought them a watch? Was it a Rolex? Probably not, because let's face it, only the Kardashians can afford one! Besides, who needs a watch these days, anyway? Your SO probably doesn't. Wristwatches are way too 20
th
 century! They probably check the time the same way everyone else does it. They look at their phones, and move on. So, unless you're absolutely certain that they love wearing watches, look for something a little more romantic to buy them. You want to gift them something that's truly unforgettable, instead of something that will make them want to cancel Christmas gifts altogether.
A Starbucks Gift Card (When They're Trying To Quit Coffee)
Starbucks may offer tasty treats, but it doesn't offer romance, unless your partner's a coffee lover. But even if they are, it's not something you should gift your bae for Christmas if you're trying to show them your love. At least, not on its own. It certainly makes a great stocking stuffer. You can even buy one for your friends or a family members.
But if you know that your SO has been trying to give up coffee for good, then a Starbucks gift card is just pure temptation.
It's like you clearly didn't give a frapp. If that's the case, then you're better off gifting them a tea basket with a bunch of delicious treats and non-caffeine things for them to drink. Plus, you could include a cute letter explaining that you want to help them quit coffee for good.
An Ugly Sweater Sounds Like Fun… But Doesn't Scream "I Love You"
It's Christmas and everyone wants to take a photo with their ugly holiday sweaters. It's a tradition and a whole lot of fun, especially when you're at a Christmas party with friends, co-workers, or family. But it doesn't necessarily scream "I love you." Plus, there are hundreds of things they would've loved more than an ugly Christmas sweater they're only going to wear once a year. Yes, they might look like a lot of fun, but they make less-than-stellar gifts for someone you love. You want to shower your SO with love, and if you're not the type that likes to spend a lot of time figuring out what they want, you can always ask them!
A Movie … (Seriously, Does Anyone Still Have A DVD Player?)
Honestly? What a letdown. There are tons of options out there! How did a DVD make to the top of your list? Plus, who has a DVD collection anymore? Everyone uses Hulu, Netflix, and Amazon to digitally stream films. But no!
That's not us giving you permission to buy your honey a Netflix subscription unless they absolutely hinted at wanting one.
But if they're huge movie buffs, you could go the extra mile and get every single movie you saw and loved together ever since you started dating. Then you could add a little note saying things like, "Hey! We saw this one after our first blowout." Or, "You loved this movie because it reminded you of your childhood dog." You get the point! Objects have no meaning unless you make them meaningful!
Ugly Socks They're Obviously Trying To Regift
So someone got you the world's ugliest socks, and now you've decided to regift them. Now, everyone's done this at some point, but just imagine what it would feel like if you got a regift from your partner. That's such a mood-killer! Regifting doesn't say "I love you," really. When you're in a relationship with someone, you want to take the time to buy them a thoughtful gift. You don't just regift the world's ugliest socks. If you don't like them, donate them to Goodwill or sell them on eBay and buy your bae something nice with that money.
Gag Gifts They'll Stash In A Box And Put Away In The Attic
Only a prankster would think of getting someone they love a gag gift on Christmas. It might provide a few laughs. But it also suggests that you're trying to maintain your emotional distance from your significant other. It doesn't matter if it's a desktop item or something as useless as unicorn farts.
Gag gifts shouldn't be on the top of their Christmas list unless you're also planning on getting them something a bit more meaningful and romantic.
If you were under the impression that this is the way you surprise bae on Christmas, you're in for a rude awakening. Although we'd love to see the look on their face when they unwrap this beauty. Wowzers!
Robes, PJs, And Slippers That'll End Up Getting Regifted
Are robes really necessary? Most people don't even use them, not even when they go to a fancy hotel. The same goes for slippers. Everyone would much rather wear flip flops or walk around in their bare feet. And as far as PJs are concerned, most of us gave those up when we hit puberty. If your SO specifically asked for Victoria's Secret pajamas or a gorgeous robe, then by all means get it for them, of course! But PJs, robes, and slippers are the ultimate generic gift. It's the type of thing you'd expect from that uncle that visits once a year and doesn't know you like makeup or that you're totally obsessed with 
Vampire Diarie
s. Seriously, there's nothing worse than collecting piles of useless Christmas junk we don't need in the attic!