Zodiac Sign
THIS IS YOUR PERFECT WEDDING DRESS (BASED ON YOUR ZODIAC SIGN)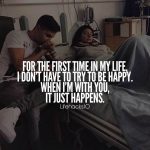 A lot of women have dreamed about their wedding day ever since they were children. But besides the venue, music, food, all the arrangements and even the groom, what takes the lead is the wedding dress.
Some have imagined a princess-style gown, others a simple streamlined dress and the options go on and on.
As everything in our life, our zodiac sign influences our choices, our style and fashion preferences. That's why our zodiac sign will be one of the main factors for deciding about the dress for the most important day of our life.
ARIES
You will most definitely own the dress you are wearing. That's why you will look like a goddess in all your simplicity.
You want a dress that's both beautiful and comfortable. You want to enjoy your big day and you won't allow anything to stop you from achieving that.
TAURUS
The wedding dress of your dreams will reflect your gentle soul. It will most probably be a romantic, princess-style dress.
You will pay attention to details but you won't exaggerate. The last thing you want is to look trashy.  A simple princess dress, with perfect embellishments here and there or some subtle accessories will be all you need.
GEMINI
You will most definitely not pay much attention to tradition or the things others expect from you. You have enough trouble as it is making the right choices due to your dual nature.
That's why you will go for a high low dress. It will make you look sensual and daring. But it will also be classy and not too revealing and that's just what you always wanted.
CANCER
You will be all about lace. It will be a true representation of your soft heart, with hints of romance that you always wanted for yourself and now finally have.
LEO
You will enjoy your day to the fullest. You enjoy the spotlight and you know that even without trying too hard, all eyes will be on you.
However, you will want to make a statement and perhaps even surpass a conventional white dress and go for something in color. A red dress might be just the right fit for you.
VIRGO
While you are, at times, picky and tend to analyze every little thing, when it comes to the wedding dress of your dreams, you will go for the classic and sophisticated look.
Less is more, you know that well, and you won't exaggerate with details. You will be just stunning in that white classic dress that will show off all your feminine traits.
LIBRA
Over the years, your style and taste have inevitably changed. But what remained the same is your knack for everything that's beautiful and your desire for a touch of romance.
Usually, you are easily influenced by other people's opinions. But not on this day. You will be the only one you listen to. You will choose something that flatters your femininity and glows with romance.
SCORPIO
Scorpio is one of the most passionate zodiac signs. So it won't be any surprise that you will go for something sexy.
A high slit dress that shows off your leg, a low-cut back or a dress that shows off your curves are the three most probable choices for your perfect wedding dress.
SAGITTARIUS
Your gypsy soul will probably make you go for a destination wedding. Your loved one by your side and a great location will be all that you need.
For instance, a beach wedding might be just the thing for you. A simple dress that allows you to walk barefoot on the beach will make you look just dreamy.
CAPRICORN
You are down to earth and you believe any exaggeration is unnecessary. Trends come and go, that's why you will go for something timeless and elegant.
A contemporary dress of high quality, with smooth, clean lines and maybe a few simple details will be something that will leave you and everyone around you breathless.
AQUARIUS
You won't waste too much time when it comes to finding your wedding dress. You always seek a deeper meaning. So, above all, you will pay most attention to the person waiting for you as you go down the aisle.
However, you will wear something that shows that you are unique and true to yourself.  A vintage wedding dress with a touch of modern will be the perfect dress for you.
PISCES
There is an entire ocean of romance inside of you. That's why you will go for a mermaid dress. It will perfectly emphasize your feminine features and flatter your figure.
You are also a dreamer and a hopeless romantic, which will be seen in every little detail. You will have perfect curls that will complete the entire look and even wear a veil when you go down the aisle.