Zodiac Sign
The Superficial Thing You Look for in an S.O., Based on Your Zodiac Sign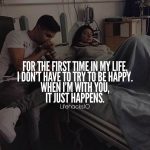 When it comes to the zodiac, no two signs are the same. Some are more outgoing, some are more gentle, some are harder to read. While each are indeed different, it turns out 
all
 are superficial. Now don't get us wrong, some are a lot more pretentious than others, but deep down, each has a side that cares about something super surface-level. Keep reading for the superficial thing you look for in a significant other, based on your zodiac sign:Related: These MEAN GIRLS Quotes Make Fetch Captions Volume 0%
Aries (March 20 – April 19): They're Popular
Aries, you're always on the go. You live for taking on more than you can handle—oh, wait, there's really nothing you can't handle! From Student Body, to soccer, to an after school job (oh, 
and
 a social life), there's really never a dull moment for you. This is why you seek out someone who can keep up with your busy schedule and has a similar lifestyle. You're not about to date some wallflower; you need the Big Man (or Woman) on Campus. The two of you will respect your equally busy schedules, while also teaming up as a power couple who rules the school.
Taurus (April 20 – May 20): They Have a Nice Car
Reliable and realistic, Taurus, you're one of the most grounded signs. But even so, you have more expensive taste than the majority of other people. You've never been one to look down upon a shiny toy, and possession of a nice car—whether theirs or their parents'—is the one superficial thing you look for in an S.O. Whether it's playing with all the fancy and unnecessary contraptions inside the vehicle, or simply just getting to show up in style, a chic ride is something you value.
Gemini (May 21 – June 20): They're Popular on Social Media
As one of the most expressive, fun and quick-witted signs of the zodiac, it only makes sense that social media plays a big part in your life, Gemini. You love sharing a picture-perfect selfie or a shot of you at the hottest house party. While you have dual personalities—which makes it hard to 
really
 get to know you—you're willing to let people in (as much as they'll be able to) online. Because of social media's importance in your life, you aim to date someone who's popular on one of the platforms. Whether it's the Insta-famous influencer, the YouTuber whose one viral video shot them to overnight fame or the person in your class who everyone at school follows, having a strong social presence speaks volumes to you.
Cancer (June 21 – July 22): They're a Good Kisser
Emotional and passionate, a Cancer needs a relationship that's a fit on more than just paper. Physical touch is incredibly important to this sign, and dating someone who isn't a good kisser just won't fly. The connection a powerful kiss has the ability to create is the utmost thing a Cancer craves. A strong smooch evokes deep warm and fuzzy feelings in ways that other aspects of a relationship cannot.
Leo (July 23 – Aug. 22): They're Hot
Lovable Leo, you're the belle of the ball. Like bees to honey, people are just drawn to you. And while indeed you love the attention, you know you'll be doubly fawned over if you've got an equally hot partner on your arm. Though you're indeed known to have a down-to-earth personality, looks are something you just can't help but care about. So when it comes to your S.O., you're not settling for just another face in the crowd.
Virgo (Aug. 23 – Sept. 22): They're a College Snob
Meticulous, wise, witty and well-spoken, a Virgo is stuck-up in less traditional ways. While Scorpio is driven by the dollar sign and Aries feels the need to rule the school, 
you
 are much more of an intellectual snob. In your (not so humble) opinion, not all college educations are the same. Someone who strives to go to an Ivy League or UC school is much more appealing in your eyes than someone who takes the state school route, or, 
heaven forbid
, the community college road. When someone has their sights set on a fancy form of continued education; or their parents went somewhere that meets your approval, it kind of sums up everything for you: They're intelligent, wealthy, motivated and seek a thriving career.
Libra (Sept. 23 – Oct. 22): They'll Spoil You
Libra is the sign of peace and harmony. Libras are laid-back and always aim to please others. While they come off appeasing and likable to others, they tend to falter internally when it comes to their strong desire for material objects. Much like Taurus, Libra has an affinity for nice things. But, where Taurus is a bit more practical with their expenditures, Libra tends to waste a lot of money on unnecessary luxuries. This is why they crave someone who can spoil them. Not having the burden of financial stress is what allows kind Libra to go on living their peaceful existence. Plus, this sign lives by the motto: "Do unto others how you would have them do unto you," and with how wonderfully you act to everyone else, you know you're more than deserving of equal treatment.
(The Nightmare Before Christmas via Buena Vista Pictures)
Scorpio (Oct. 23 – Nov. 21): They Have a Wealthy Family
Focused and driven Scorpio, while you're quite the opposite of lazy and unmotivated, you definitely don't want to be the sole provider in a relationship. Knowing someone comes from a wealthy upbringing not only ensures you'll be taken care of, but quite frankly, it's just something you naturally find appealing. But all superficiality aside, you do strive to embark on a powerful, money-making career in the future, and seeing that same path in the family of someone you date lets you know you guys have something strong in common.
Sagittarius (Nov. 22 – Dec. 21): They Have a Fit Physique
As the most outdoorsy sign of the zodiac, a Sag lives for a sunset hike, early morning jog or weekend warrior rock climbing sesh. So, naturally, it makes sense you want the same in a partner. When it comes to making friends, you're very easygoing and a gem to get along with; but your superficial side does come out a little when it comes to who you date. Because of your love of fitness, and the commitment you have in maintaining a healthy physique, you really need a partner who exhibits the same. They don't need to be captain of the football team or be a slave to working out, but they absolutely need to be mindful of taking care of their body and making fitness (particularly outdoors) among their priorities.
Capricorn (Dec. 22 – Jan. 19): They're an Overall Snob
Critical, stubborn and a perfectionist, Capricorn, you put a lot of effort into all of your actions and decisions. You tend to take yourself quite seriously, and look down upon people who don't have self-control or who do things spontaneously or stupidly. Because you're one of the most responsible, practical and tactful signs, you tend to come off as a snob. Given that you're legit 
always
 judging (whether on purpose or not), you need someone who's equally pretentious. What can you say? You've almost never made a regrettable decision, so you really need someone who shares your same views on life and on other people, because otherwise you two just won't connect.
Aquarius (Jan. 20 – Feb. 18): They Have Impeccable Style
As one of the most fashion-forward signs of the zodiac, Aquarius needs a like-minded partner. Aquarians don't 
follow
 the trends; they start them. While it's fun to dress someone up and give their look your blessing, it's a lot easier for you not to have to worry about it. You want to confidently know they'll show up not necessarily in the fanciest or most expensive ensemble, but in something that best represents and flatters them. Aquarians are naturally shy individuals who aren't particularly expressive, outside of what they wear. Having an S.O. who can complete a style statement with you when you walk into a room speaks volumes.
(Gossip Girl via The CW)
Pisces (Feb. 19 – March 19): They're a Music Snob
Pisces is a dreamy sign who uses art and music to escape reality. An ideal day for them is floating in a pool with music blaring in the background. Because they spend so much time either studying song lyrics, writing song lyrics or discovering new tunes to help clear their mind, they tend to be pretty particular and passionate when it comes to music in general. This is why they need someone who shares this interest. A Pisces' stimulation stems from talking about music and bouncing song discoveries off of another person. Even if this sign is physically attracted to someone, if they don't share this one passion, the partnership will likely not work. The good news is, as one of the most gentle, selfless, romantic signs of the zodiac, once you 
do
 meet your musical match, you'll immediately be ready to open your heart and let love in.