Zodiac Sign
Here's You Must-Have For A Perfect Wedding Based On Your Zodiac Sign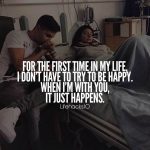 You know what they say: your big day only comes around once, so you want it to be perfect! But, planning your wedding isn't just about making sure the big things go off without a hitch, like checking in with your caterer and florist as the wedding date looms. You also have to pay attention to smaller details, like what wedding favors to present to your guests and how many people you want to invite, based on how social you are. Taking your Zodiac sign into account, there are different things that you need for your wedding to be the amazing affair you always dreamed about. So, for example, if you're a Taurus woman, you'll love the idea of a classic, beautiful wedding cake that's got lots of tiers and tastes delicious (you are the foodie of the Zodiac, after all). If, on the other hand, you're a Cancer woman, you'll want something special and unique for your wedding without being OTT. Getting married in a rustic barn sounds like the perfect plan to make you happy. Here are the must-have wedding elements each Zodiac sign wants for their big day, and they're sometimes full of surprises!
Aries Man: Bungee-Jumping At The Wedding Reception
Doing something that gets his blood pumping on his wedding day is right up the Aries' man's alley. As reported by Zodiac Signs, the Aries man is always ready to try something new and exciting.
He doesn't lack character or initiative, so you can bet he'll want to do something different on his wedding instead of stick to the traditional ideas for his big day.
While other guys might feel anxious at the thought of getting hitched, the Aries man would like to do something that brings out his inner daredevil, whether that's bungee-jumping or skydiving. It takes a lot for him to get scared!
Aries Woman: Flashy Wedding Dance
An Aries woman is fun to be around and always the life of the party. So, she'll love being the center of attention on her wedding day and she'll want to make the most of it, such as by organizing a really glamorous or flashy wedding dance. She's the bride that will make you gasp as she leads her groom onto the dance floor and they break out into a dance routine from Grease. It's all part of her playful nature, and there's no doubt it'll make her wedding so much more memorable, while hopefully getting onto Twitter.
Taurus Man: Restaurant Wedding
The Taurus guy is a homebody at heart, so he'll prefer to have a wedding that's more chilled instead of anything too dramatic or wild.
That's why having the wedding reception at his favorite restaurant sounds dreamy to his ears.
While he'll enjoy an intimate wedding celebration with only the most special guests invited, remember that Taurus also has a love for comfort food – it's one of their biggest pleasures – so eating delicious treats in a relaxing place is the perfect way to celebrate the start of his marriage.
Taurus Woman: A Gorgeous Cake
Speaking of the Taurus love of food, the Taurus bride will make sure that not only the wedding menu is delectable but also that the wedding cake looks straight out of a fairy tale. It's going to be huge, colorful, with lots of tiers, and she'll have spent a lot of time tasting many wedding cake samples to make sure that it's the most delicious cake her guests have ever enjoyed. As she's a traditional girl at heart, the tiered cake will also be a nice nod to the beauty of a classic wedding, adding a final touch to the sophistication of her big day.
Gemini Man: Geeky Wedding Theme
The Gemini groom loves having a laugh and enjoying a new adventure. As reported by Easy Weddings, the air sign of Gemini is always bursting with energy and up for doing something he's never done before.
Since the Gemini guy likes doing things out of the box, a geek-inspired 'do will be the perfect way to celebrate his wedding.
This could mean dressing up as Star Wars characters or just embracing his and his bride's inner nerds. As reported by Your Tango, Gemini is happiest when he finds himself a nerd with whom to have an intellectually-stimulating relationship. His wedding will be a display of that.
Gemini Woman: Wearing A Jumpsuit
Gemini brides are always at the head of the trends, and they want to be unique on their big day. That's why they'll walk down the aisle in a beautiful, fashionable jumpsuit instead of a flowing, puffy bridal gown. The Gemini woman is always jumping onto the next fun thing to do, and she always knows what's currently cool, whether that includes fashion or life in general. Wearing a jumpsuit on her big day will make her the most fashionable bride, showing off her love for anything and everything unusual, so don't be surprised if her jumpsuit has intricate details and special touches to make it glamorous.
Cancer Man: His Mother Is His Best Man
Known as the "mama's boy" of the zodiac, the Cancer man will love having his mother included in his wedding, maybe going so far as to put a twist on tradition and let his mother be his best man.
It's really a sign of how sensitive and family-oriented he can be in his romantic relationships.
Basically, as reported by Thought Catalog, if someone wants to understand the Cancer man they're dating or getting married to, they need to understand his mother! He and his mom are super close and honestly, it's really quite sweet to witness.
Cancer Woman: Barn Wedding
The Cancer bride is traditional, so she'll love choosing a wedding venue that has a slice of interesting history in it. That said, she's also very romantic, and what's more romantic than exchanging vows in a beautiful rustic barn? The Cancer bride will ensure it's decorated to look straight out of a romantic movie, with rose petals on the wooden floors and heart motifs everywhere. Since Cancerians love activities that everyone can be involved in, an informal wedding reception allows them to interact more with all their guests, as reported by Wedding Venues. It's sure to be fun for everyone.
Leo Man: Rocking Up Like Prince Charming
Ruled by the sun, the Leo groom wants to be the center of attention (without, hopefully, stealing most of the spotlight from his bride). He likes to look good, so he'll pay special attention to his appearance on his wedding day.
He'll have perfect hair, an expensive and expertly-tailored suit, and a charming smile to create a gorgeous finishing touch.
The Leo groom also loves luxury and class, so he'll walk into his wedding looking like he's the mysterious member of the royal family, and he'll love receiving everyone's compliments and posing for selfies.
Leo Woman: The Most Spectacular Dress Details
Since Leo women pride themselves on looking good, the Leo bride will go OTT with her appearance. That often means finding the most spectacular wedding dress. It will have eye-catching details that set her apart from other brides, such as an open back decorated by strings of pearls or a long tail that seems to last for miles. As explained by Wedding Venues, the sign of Leo is associated with royalty so the Leo bride will want to strut her stuff in an ostentatious way. Expect to see her gracing a beautiful designer gown that looks especially made for her.
Virgo Man: Wearing A Colorful Suit Instead Of Black
While grooms always look classy in their black suits, the Virgo man likes to do things in his own way.
This means he'll choose a more colorful outfit to wear, without anything too OTT – think a jewel-green jacket that brings out the beautiful color scheme of the wedding and makes him feel more like he can be himself on his big day.
Colors such as bottle green and green that's mixed with black are also rejuvenating for the Virgo man and they work in harmony with the Virgo temperament, according to the Times of India. He's down-to-earth and avoids flamboyance while choosing a style in which he feels most comfortable.
Virgo Woman: The Perfect Table Setting
The Virgo woman is precise and exact to a fault. She's the type of bride who'll pay extreme attention to all the little details of her wedding, and one of these includes the table setting. Everything needs to be in its correct place, with elements that work together in harmony instead of creating a mess – Virgo doesn't do mess! While the wedding guests will compliment the table setting, they really have no idea of the lengths the Virgo bride has gone to so that she could ensure that the table setting was a work of art meant to be photographed by a bridal magazine in a parallel universe.
Libra Man: Trendy Furniture
Wedding furniture trends have been interesting lately, and the Libra man is the groom who'll want to include some of them in his wedding.
You can bet he'll know all about what's hot and what's not!
As reported by Astrology, the Libra man loves stylish decor and he's the type of person who enjoys collecting designer goods and trendy items that will possibly become old-fashioned within a few years. You can expect him to bring trendy Lucite chairs and velvet table runners to the wedding reception, creating a stylish affair and satisfying his innate need to create harmony and beauty everywhere he goes.
Libra Woman: Your Bestie As The DJ
The Libra woman is charming and will have an amazing time at her wedding. As reported she's charismatic and captivating, drawing people to her naturally and easily. Her charm is what will make her insist that her best friend's the deejay at her wedding, which will just make the event even more fun. Since the Libra woman can be quite hard on herself, trying to be and look her best, she sometimes needs to kick off her shoes and have fun so she can laugh and dance long into the night and forget about all the crazy wedding planning that made her lose a month's worth of sleep.
Scorpio Man: Beach Wedding
Scorpio is one of the most intense signs of the zodiac, so his wedding day is going to be a lavish and sensual affair that appeals to the five senses.
He loves the idea of a beach wedding because he wants to feel the sand in his toes and smell the cool salty sea air.
In addition, Scorpio is a water sign, so he'll love the idea of being surrounded by the beautiful blue ocean during one of the most important days of his life. Expect lots of emotion to float on the breeze, as Scorpio will give a passionate speech that won't leave a dry eye in the house.
Scorpio Woman: Night Wedding
While Scorpio is passionate and intense, she can also be mysterious and dark. A gorgeous night wedding is a thrilling concept for the Scorpio bride. She wants to dazzle in her beautiful white gown like a nocturnal sun, and be the star of the show. Since they can be quite secretive and mysterious, some Scorpio brides will also like the idea of eloping to a starry location to exchange vows and rings with their partners, especially if they're very private about their personal lives or like to keep people guessing. You'll receive a postcard from an exotic location and shake your head at Scorpio's bold nature.
Sagittarius Man: Having A Minimalist Do
If you want to put off a Sagittarius groom, tell him that the wedding reception is going to be expensive, filled with lots of rules and regulations, and ostentatious. He'll run in the other direction!
The Sagittarius groom doesn't have patience or time for anything too lavish or OTT.
He also hates expectations and rules, so don't tell him that he has to follow a wedding schedule. He'd rather have a wedding that's minimal and laid-back. He wants a simple affair, and would rather focus on the exciting honeymoon that will have him planning amazing travels to the most exotic places.
Sagittarius Woman: Destination Wedding
The Sagittarius bride is unique and wants everything about her wedding to be different. What excites her is the chance to jet-set to a fantastic destination wedding. Since Sagittarius is the wanderlust sign of the zodiac, this bride will want to be as exotic as possible, instead of being tied down to a ceremony and reception. She wants to do things her way, so be sure to buckle up for the ride because it's going to be exciting! The Sagittarius bride has her heart in the right place 'cause she wants everyone to have an amazing time they'll never forget.
Capricorn Man: Vintage Wedding Favors
Wedding favors are a nice way to show appreciation to your guests, and the Capricorn groom knows that.
This is why he'll be the type to choose extra-special wedding favors that guests will find interesting and memorable, such as vintage items.
As reported by Astrology, Capricorn men love things that are beautifully made, such as rare and antique books, or fine leather goods which they tend to collect. So, they'll love giving their guests something that's unique and heartfelt, instead of a cliched wedding favor that's been done so many times before it's become really lame.
Capricorn Woman: Up cycling Their Mother's Dress
The Capricorn bride loves following tradition while being a family girl that cares about her loved ones. That's why she'll want to wear a wedding dress that her mother or grandmother wore at her own wedding instead of something she buys in a boutique. However, even though Capricorn is traditional, she also loves contemporary and stylish designs, as reported by Easy Weddings. That's why by upcycling a family wedding gown with a slightly more modern appearance, she gets the best of both worlds: enjoying a special family heirloom without losing her identity. She's sure to turn heads in her gorgeous and unique wedding attire.
Aquarius Man: Large Guest List
Everyone loves the Aquarius man and since he loves traveling to different places on a regular basis, he's accumulated a wealth of friendships and memories along his journeys so far.
The Aquarius man enjoys being the center of attention and he's a social butterfly of note, so he's likely to want to invite all his friends and acquaintances to share in his special wedding day.
Expect a mile-long list of invites and a huge groom party. If he's sticking to a wedding budget, he's likely to sacrifice other expenses in order to accommodate the number of guests. The Aquarius man doesn't just have one best friend, but a minimum of five!
Aquarius Woman: Eco-Friendly Touches
A beautiful wedding in an outdoor location that cares for the environment is the perfect wedding idea for the Aquarius bride. Aquarius is considered to be the most unpredictable sign of the Zodiac, according to Brides. So, her wedding is sure to be full of surprises. As the site explains, she'll likely make her wedding a gorgeous eco-friendly adventure that her guests will remember forever. There's no doubt that Aquarius does things according to her spontaneous ideas, so she'll take charge of all the wedding plans to ensure they're as creative and fun as her personality – and then change them at the last minute.
Pisces Man: Non-Traditional Wedding
The Pisces groom wants to do things in his own special way, so he's not going to be following the rules for the big day, as reported ..
Instead, he'll be making his own rules, down to what he wears (sneakers and a suit? Or maybe shorts?), where the wedding venue is located, and even how he rocks up to the church service.
Instead of a limo or fancy BMW, he'll want to arrive in a VW Beetle or caravan, or maybe even a bicycle. It's all about changing the game and daring to be different, and he does it in a show-stopping way.
Pisces Woman: Inviting Her Dog
When choosing the ring bearer for the wedding, the Pisces bride is likely to suggest her beloved dog play the role! She's a big animal lover, so she'll want her furry friend (or friends, because she tends to have many of them) at her wedding. As explained by Astrology, Pisces is a kind-hearted woman who tends to take in many stray animals. She's got a big heart and is one of the most nurturing and healing signs of the zodiac. Whimsical things and ideas charm her, and what's more whimsical than pets taking part in a wedding? It's total bliss to the dreamy-eyed Pisces bride.