Love advice
Celebs Who Left The Closet Behind: 20 Honest Coming Out Stories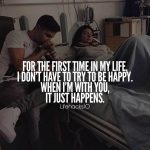 Sometimes, it's hard enough to accept yourself, let alone wait anxiously to see if others will accept you. This is a reality that many who are part of the LGBTQA+ community know to be a harsh reality and one that many celebrities have had to face in full force. When you're someone who is constantly in the spotlight, keeping your personal life away from prying eyes and cameras isn't the easiest thing to do. 
We've been lucky enough to have some celebrities who don't shy away from the video cameras and microphones and aren't afraid to tell the world exactly how it is.
 These are the people to look up to and the ones who provide us with reassurance and hope for a better future. These are the people whose lessons we learn as we get older and are in need of life advice. Over the last decade or so, the fight for human rights has become much more prevalent in today's society. With the legalization of gay marriage came an outpouring of love from celebrities who had otherwise remained silent in addition to those who had always spoken up. It was celebrated and embraced by many, but it also proved that the fight for equal rights was not yet over. With celebration came backlash, and with backlash, came celebrities speaking up and speaking out. Here are some well-known faces, and the lessons we've learned from them, about slamming that restrictive closet door shut behind us.
Amandla Stenberg: It's Not Easy, But We're Already Perfect
Earlier this year, Amandla Stenberg, star of the novel-turned-movie 
The Hate U Give 
by Angie Thomas, initially came out as bisexual before coming out as gay. She spoke of how difficult it was to think of coming out publicly, as she had struggled with "internalized homophobia". Although she faced this anxiety, she still came out, stating that 
she has never been happier than when she's in a same-gender relationship.
 Stenberg believes that both preference and gender are fluid, and stands strong in saying that you should "take your time". There's no timeline for coming out; making it personal or being out completely doesn't make it any less valid.
Cara Delevigne: Be Unapologetic In Love, It's Not A Phase
While many consider Cara Delevigne to be gay, she recently told 
Glamour 
in an interview that she considers herself to be "fluid", meaning she doesn't identify with any label. Her attitude is what has gained her so much respect among the LGBT community, as she's completely confident and unapologetic in what she believes… And she believes this for others, too. In an interview with 
Vogue, 
she was quoted as saying, 
"It took me a long time to accept the idea [of being attracted to women]—until I first fell in love with a girl at 20 and recognized that I had to accept it… We're all liquid. We change, we grow."
Frank Ocean: There Is Magic In Being Honest With Oneself
Frank Ocean made R&B history when he came out as 'bi' in a public letter. Within it, fans read that he'd had his first same-gender love at 19 and though the feeling was not mutual, it has stayed with him all these years. Coming out was a bold move on his part and he later said that 
there was a certain magic in being honest and no longer needing to define yourself in others' terms.
 Ocean also wrote these words addressed to the former love; they're words that many can relate to and believe in: "Some things never are. And we were. I won't forget you. I won't forget the summer. I'll remember who I was when I met you." The person most capable of breaking your heart is you and if you're not honest with yourself, then you're already halfway there.
Miley Cyrus: Don't Put Gender (Or Our Partner) In A Box
Miley Cyrus is a great example of the fact that simply because you date the opposite gender, doesn't mean you are any less of what you identify with. Cyrus doesn't believe in any types of labeling whatsoever and, at least for herself, the saying, "love is love" truly applies to her lifestyle. In 2016, she was interviewed by 
Variety
, who quoted, "I never related to loving being a girl. And then, being a boy didn't sound fun to me. I think the LGBTQ alphabet could continue forever. […] Once I understood my gender more, which was unassigned, then I understood my [preference] more. 
I was like, Oh — that's why I don't feel straight and I don't feel gay. It's because I'm not."
Refusing labels can be freeing and sometimes it's exactly what you need.
Anna Paquin: The More We Talk, The Stronger We Are
When Anna Paquin came out as 'bi', it came with a wave of shock since she had recently gotten engaged to Stephen Moyer. She's a blazing icon in the world of being 'bi' while being in a straight relationship, proving that just because you're bi, you don't need to constantly play tennis between same-gender and hetero relationships. Her public announcement was for the True Colors Fund. By standing up and saying, 
"I'm Anna Paquin. I'm bi and I give a damn",
she gave power and hope to many who were still struggling.
Michael Sam: We're In Control Of Our Own Destiny
If coming out as an NFL player isn't the epitome of bravery, then we don't know what is. Michael Sam publically announced he was gay in 2014, just before the NFL draft on ESPN. While he did confirm in 2016 that he thinks coming out played a large role in his not being drafted immediately, he also said that he doesn't regret his decision to be honest with the world. 
It was with a celebratory kiss, shared with his boyfriend, that the cameras brought Sam fully into the spotlight, showing the world that he was in control of his own life.
 We learned this from him, too – No one can dictate your life choices but 
you
.
Evan Rachel Wood: Self-Exploration Is The Best Type Of Soul-Searching
In 2017, Evan Rachel Wood spoke about being 'bi' in a similar way to Anna Paquin when she was presented with the Visibility Award by the Human Rights Campaign.
 "As an actor, my job is to look at a stranger and find myself in them
 — to connect the dots, to have such empathy for a character that I can read someone else's words and be moved to tears. I realized that every time I had reached out my hand to someone through a song or a performance of mine I was also reaching for someone's hand. I see you, you see me. We aren't so different. And through that connection, the healing begins," she said in her speech. Through this act of soul-searching, we can resonate so strongly with others, thus bringing peace and unity to our own minds and hearts.
Featured Today
Ruby Rose: Gender Fluidity Is Liberating
Ruby Rose seemingly appeared on everyone's radar after premiering on 
Orange is the New Black. 
She's a warrior for gay rights and interestingly enough, she doesn't consider herself to be gay – she believes in gender fluidity and identifying as being neither male or female. Instead, she identifies as genderfluid, which is a relatively new term for a feeling that many have felt for so many years. She came out when she was 12 to her mom with one simple line,
 "I think I should let you know that when I eventually get a boyfriend, it will be a girl."
 It's okay to not label yourself and, heck, it's even okay to not give yourself a gender – This life doesn't come with rules to tell you how to feel.
Michelle Rodriguez: Your Voice Might Help Someone Else
As someone who believes strongly in the power of women as well as equal human rights, Michelle Rodriguez is known for speaking her mind and being brave in the face of the opinions of others. Back in 2014, she vocalized this belief and explained why she decided to be so open about being 'bi': " I do realize the importance of having the bravery to live as who you are and I feel like a lot of people don't have that bravery. 
Maybe by me opening my big fat mouth like I usually do and stepping up and owning who I am, maybe it might inspire somebody else to do the same."
 Keep on using your big mouth, Rodriguez, because it's working!
Ellen Page: There's Bravery In Honesty
Ellen Page came out in 2014 after living for many years restricted by society's rules. Her most well-known quote, 
"I'm tired of lying by omission"
, drove home what so many had felt for so many years. By not being true to herself, she was considered it to be "lying" by not being out. At the Human Rights Campaign's "Time to Thrive" conference, Page said that she hoped she could make a difference by coming out of her own closet. She went on to say that she struggled for years and was standing there with everyone "on the other side of all that pain". She taught us to be brave in being true to ourselves because the pain we feel from hiding is nothing compared to the pain of knowing we could have helped someone else.
Anderson Cooper: We Shouldn't Have To Lie, Not Even To Ourselves
It's been almost eight years since Anderson Cooper came out publicly in a long-awaited speech that would confirm what many had already believed. In 2012, this was a risky move, but Cooper disregarded this by saying, 
"The fact is, I'm gay, always have been, always will be, and I couldn't be any more happy, comfortable with myself, and proud."
 He taught us that the trick to true happiness is making sure that you're first happy with yourself. The key to getting there is a little bit of honesty because you shouldn't need to lie to the world as well as yourself.
Janelle Monae: Take Pride In Learning About Ourselves
Samira Wiley: Anyone Can Be A Role Model For Acceptance
After receiving critical acclaim for her roles on both 
Orange is the New Black 
and 
The Handmaid's Tale
, Samira Wiley embraced her identity after being outed as gay by a fellow co-star. 
She now advocates heavily for equal rights and views one of her missions as empowering those in the community and reassuring them that they're not alone and they, too, can help others.
 "I have a responsibility as a potential role model that I take very seriously. It's one thing to live my own life and know that I'm O.K. But there's another thing I want to take on, and that is letting people know that they're O.K., too."
Lance Bass: Our Happiness Is Really All That Matters
The former member of N'Sync went from being a heartthrob to every 90s girl to being an inspiration for both men and women after coming out as gay in 2006. Bass said in an interview with 
PEOPLE 
that he felt the pressure of being in a band with four other guys and was afraid his preference would drastically alter their chemistry. After keeping it a secret for so long, he eventually decided to come out to the entire world, as well as his Southern-Baptist family and friends, first and foremost. His bandmates and closest friends were open and accepting of his news, and he followed up by saying, 
"I'm more liberated and happier than I've been my whole life. I'm just happy."
Ellen DeGeneres: Once We're Out, We're In Control
Perhaps one of the most well-known LGBT trailblazers of our generation, Ellen DeGeneres rocked the world when she told the world she was gay back in 1997. On her sitcom 
Ellen, 
DeGeneres finally concluded the two-hour episode by telling the audience that her character was gay, triumphing in the face of any who might judge her and risking her career to stay true to herself. 
Time 
would later showcase DeGeneres on the front cover with her famous words, "Yep, I'm gay" across the front. A friend of DeGeneres, Joely Fisher, was quoted by 
Vanity Fair
 on noticing the difference in her co-star: "I saw someone literally get lighter in her feel and in her vibe.
 She was like a caged bird . . . I saw a shift in her gait; I saw a shift in the way she carried herself."
Laverne Cox: Trans Rights Are Human Rights, No One Is Invisible
David Bowie: Everyone Is Unique And No One Should Shy Away From Being "Different"
Ani DiFranco: Sometimes We Just Survive, Other Times We Can Change The World
Viewed as a rebellious goddess when it comes to feminism, equal rights, and fighting the patriarchy, Ani DiFranco is a hero to many in the LGBT community.
 She has a history of 30 years of song-writing and activism behind her, was emancipated from her parents at the tender age of 15, and has blazed a path for those who feel lost and a bit like misfits. Though DiFranco is married to a man with whom she has a child, she is a champion heavy-weight in the fight for equal rights and has received a following for such. Her lyrics speak of empowerment, loving yourself, and heading out into the world to kick some butt and make a difference. A famous line from her song "Shameless" goes, "If I'm gonna go down, I'm gonna do it with style / You won't hear me surrender, you won't hear me confess / Cause you've left me with nothing, but I have worked with less." Keep fighting!
lly Alexander: We Are More Than Our Circumstances
Earlier in the year, Olly Alexander, and English musician, spoke at a Stonewall event and told fans about how a media trainer once urged him to conceal his preference. After completely disregarding this blunt advice, Alexander went on to talk about how many fan messages he'd received from others going through the same thing. "I was honestly quite [taken aback] at the extent of pain people were struggling with. I felt like I was hearing an alarm bell ringing. A cry for help that was largely going ignored." 
He is living proof that you are not what happens to you, that to overcome something rough is to live in pure strength, regardless of what the world tells you.
Sara Gilbert: Stop Labeling Yourself
Not everyone comes out with a giant bang and a slew of cameras to follow, and Sara Gilbert was one celebrity who came out quietly, in her own way. Her story goes into her relationship with ex-boyfriend Johnny Galecki, her former co-star. Gilbert says that rather than feel as though she was in love with him, she would tend to feel depressed and knew something wasn't right. When she began dating a woman, her mind had been made up — Gilbert came out as gay and said in an interview with 
The Talk
, "I want people to know there can still be a struggle with it and that's okay. It's a process and there can be a part of you that doesn't want to feel different or feel [afraid]." 
You don't have to label yourself immediately, or even at all — The process is uniquely yours alone.