Zodiac Sign
12 Things People Should Be Doing Or Should Avoid During The Full Moon A/c To Their Zodiac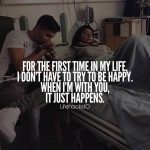 From a scientific standpoint, the moon has its own gravitational force, which can affect the ocean. So, when you watch the news, you might hear the weather person talk about how the tide is higher. Well, that's because the ocean is higher at the location that is closest to the moon and on the opposite side of the planet. So, when the moon changes, so does the tide.
Now you're probably wondering what this has to do with Astrology. Well, humans are made up mostly of water, which is why many people believe that the moon, specifically the full moon in Aries, will have some sort of effect on their behavior and emotions. Many believe you'll suddenly feel empowered, energized, and completely in tune with your emotions, which would make for the perfect time for anyone to go after their wildest dreams.
Whether you believe the soft glow emanating from the moon has some sort of magical influence over you or not, we highly suggest you try doing 12 things when the moon is full, and, on the other hand, avoid another set of 12 things like the plague during the full moon is in Aries. Because like it or not, the next full moon is just around the corner. So, you better get ready because there's a ton of detoxing to do and a lot of energy to put to good use.
Pisces Do's: You'll Get An Extra Dose Of Motivation So Channel That Energy And Take A Chance To Go After What You Really Want
It doesn't matter if there's no plan set in advance. You will get an extra surge of energy that will make you embrace projects which may have been tossed aside. If there's something that you've been wanting to do for a long time but haven't felt motivated to do it, now is the time to act, sister!
And since romance is in the air, the full moon will definitely make you more understanding, happy, and a total ray of sunshine to be around.
So, grab some candles, buy some chocolates and prepare an exquisite dish, and ask that special person in your life out on a picnic date that'll take them by surprise. Don't miss out on what you've been wanting to do since, well, forever!
Pisces Don'ts: Be Careful With Taking Unnecessary Risks! Just Because You're Feeling Motivated Does Not Mean You're Invincible. Take A Breather And Plan, Plan, Plan
Watch out during the full moon, Pisces! You might feel super extra motivated to do things, but you're also going to be incredibly vulnerable. Since you're not made of steel, you'll want to tread carefully. You're not Superman or Wonder Woman. But this doesn't mean you shouldn't strive to meet your goals. Just be realistic.
Make sure to plan for every possible outcome. Don't set yourself up to get disappointed or hurt. The best thing you can do is stay away from negative and toxic people. Avoid anything that blocks your energy or this will definitely hold you back. Believe good things will happen, but you know… lock your car after you park it!
Sagittarius Do's: Those Cheap Tickets To India You've Been Eyeing For Weeks? Get Them! Use The Moon's Burst Of Confidence And Go On A Wild Adventure
You've been in your comfort zone way too long. It's time to clear those cobwebs from your brain, nudge you off of that couch, and get yourself motivated to do some amazing things. You might want to have a brand-new life adventure like a whole new career, going back to school, or taking up a hobby like photography.
You could even go on that trip you've been dying to go to since forever.
Heck, you might finally ask your significant other to move in with you, or sell everything you own and finally take that job in Spain that you've recently been offered but were too afraid to even consider. Allow the moon's influence to give you that extra confidence that you felt has been missing from your life and just go for it. Your next wild adventure is within reach.
Sagittarius Don'ts: Be Careful With Being Overly Trusting And Care-Free. Enjoy Your Newfound Courage, But Always Stay On The Safe Side
Go ahead and go on a wild adventure, but don't forget to pack common sense as well. You can't just abandon the responsibilities that you have at home just because you felt like leaving everything behind. It might just be a spur-of-the-moment kind of feeling. So don't just say "yes" to trying something new. Take calculated risks. You certainly can't throw caution to the wind without thinking about how this will affect your family and your job.
Carelessness could end up being your greatest downfall. So make sure you listen to your heart, sure… but make your final decision after looking at the situation from every angle. Double check every plan you make before doing it. Then you can enjoy your freedom without any uncertainty looming over your head.
Aries Do's: You'll Finally Have The Enthusiasm To Finish Off That Project You've Been Pushing To The Side Since, Well, Forever!
You'll feel like you've been reborn with a new sense of purpose, particularly when the full moon is in Aries. As an Aries, you're already a go-getter, but you'll find yourself super-charged, which means you'll be able to finally finish all those projects you've been procrastinating on. Once you finish a project you'll get the recognition you deserve. You'll also have a greater focus on your career as well.
But you might want to take advantage of the clarity and peace this phase of the moon gives you and go out and find something new and exciting to do with your life.
Perhaps it's time to take that spicy Indian cooking class or sign up for Spanish classes. The world's your oyster!
Aries Don'ts: Don't Get Caught Up In The Past. Use The Moon's Mystical Influence And Let Go Of That Thing That's Been Holding You Back
Don't let anything hold you back. Eventually, you'll feel sorry if you stop yourself from actually going after what makes your heart tingle. Sometimes we sacrifice a lot for our partners, family, and friends. But it might be time to finally be honest about the one thing that's been holding you back from living your true "happily ever after."
Now that the moon will give you an abundant amount of energy, you'll finally find the courage to be open and honest about what you really want to do with your life… even if other people aren't necessarily on board. Just be careful where you step and look before you take a quantum leap. Otherwise, you might find yourself stuck in a rather difficult situation.
Virgo Do's: It May Be Time To Do A Major Cleanup, Whether That Means Getting Rid Of A Toxic S.O., Old Clothes You Don't Need Anymore, Or Emotional Baggage
If you're a Virgo, then you need to do a little (or a lot of) cleansing in your life. It's time to do something about the hostile work environment, toxic relationships, or even decluttering your messy house.
It might sound extreme, but once you streamline your life, you'll find everything going smoother, even after the full moon.
If you have friends who are emotionally weighing you down, then kick them to the side and open your heart to new friendships and new beginnings. And while you're at it, get rid of any extra physical clutter too. If you have too many things lying around the house, like bulky furniture, or extra clothes you don't wear, then donate them.
Virgo Don'ts: Don't Be So Harsh On Yourself And Realize That Even If You Made Your Best Effort, Things May Not Work Out The Way Your Perfectionist Mind Intended
You want everything to be perfect, and that will be your greatest downfall during the full moon. There's no such thing as perfect. The only thing you can do is try your very best. As long as you've given it your best shot then your self-esteem will remain intact.
Don't obsess over every little detail, because guess what? Life is unpredictable, and even though we plan and we plan, things might not go the way we want them to. Just keep on moving, and if you ever find yourself stuck, ask for help. There's nothing wrong with getting someone to lend a hand now and then.
Aquarius Do's: You'll Feel Flushed With Confidence And Positivity, So Use That As An Excuse To Tie Up Loose Ends And Meet Up With Friends You Haven't Talked To For A While
Aquarians crave new experiences, so look for some variety during the full moon. Your desire for craving new things will only intensify during this time, and you'll find that your energy levels would have spiked like crazy! So, grab a map, take a road trip, or go backpacking through a national forest for some much-needed "me time."
Allow your intuition and instincts to take hold and take advantage of the massive surge of positivity and confidence the full moon will bring, which can help you take on new challenges.
Oh, and while you're at it, give some of your old friends a call and invite them to come along for the ride. It might be time to pick up where you guys left off!
Aquarius Don'ts: Don't Let Your Passions Take Up All Your Energy. Do Your Best To Avoid Detaching From Everything And Everyone, Even If It's Super Tempting
You might feel tempted to detach from everything and everyone and lock yourself in your room to focus solely on one project. Instead of hiding away and spending all that motivation on just one task, make sure you ration out all that power and determination and say yes to different plans with friends and family.
Socializing will recharge your body and mind and might even help you see things from a different perspective. Once the moon changes, this motivation might just fizzle out, so it's best to conquer your goals while the magic's happening.
Gemini Do's: Once The Moon Bathes You With Energy, You'll Feel So Recharged, You'll Want To Share It With The World. Organize A Party And Let Others Feed Off Of Your Good Vibes
The full moon will recharge your batteries, so take advantage of that and go learn some new things. Once you've done that, you can use the information to improve your life. Also, spend some of that energy on doing fun social things like meeting a friend for lunch or dinner. Maybe you can invite someone to the movies.
Your energy levels will be so intense that you definitely need to share that with your friends and loved ones.
But if you don't feel like going out, then plan a house party. Don't feel like cooking? Order a couple of boxes of pizza! Text anyone that you haven't seen in a while, do a massive pizza-eating get-together, and let the good times roll!
Gemini Don'ts: Don't Let Yourself Get Frustrated By Always Chasing After People In An Attempt To Get Everyone Together. Let Them Come To You And Take A Breather
You might feel like a total social butterfly under the full moon, but don't let the fact that you can't please everyone stress you out. Take a second to breathe. You're not going to be able to hang out with everyone. Just like not everyone is going to like who you've invited to that house party you've set up.
It's okay to take the lead on some stuff, but don't take on so many projects at once or give your time away to absolutely everyone in your life. Otherwise, you'll end up feeling extremely overworked and drained. So, remember, don't pack on any undue stress. You're only human, and that's okay!
Taurus Do's: Your Playful Side Will Want To Come Out And Play. Use This As An Excuse To Totally Pamper Yourself And Go On A Solo Date, Get A New Haircut, Or Go On A Vacation
Taurus, now is the time to pamper yourself! Go get a manicure, a facial, or a new haircut. Treat yourself to a date at your favorite restaurant, and invite no one! Or maybe, go on that vacation that you've always talked about going to, but never have the time for. If money's too tight for a trip, then go on a mini-shopping spree, or have a staycation in your own town.
The full moon will have you seeing success in finances, as well as in relationships, so you might want to re-think going on a solo date and show yourself a good time.
The full moon will allow you to recognize your hidden feelings for someone you've secretly longed for too. So, don't be afraid to explore that either.
Taurus Don'ts: You Might Feel Super Comfortable Where You Are, But Don't Let Yourself Fall Into A Rut. Go Out And Say Yes To Something New
The full moon will enhance your intuition to figure out how you really feel about someone or something. This might seem like a good thing but tread carefully, because this can bring a bit of chaos into your life.
While the moon showers you with happiness and peace of mind, try to stay away from things that make you feel a little too comfortable. If you're not careful, you could end up falling into a rut in your relationship as well as your career. Once you start to feel like this is happening to you, resist the urge to stay where you are just because it's easier and try doing something completely new, even if it means reevaluating your relationship, your career path, or even your friendships.
Leo Do's: You'll Get An Avalanche Of Inspiration And Creativity, So Don't Pass Up The Opportunity To Grab A Pen And Start Doodling, Brainstorming, And Creating
The full moon will stimulate the creativity that is inherent in those who are Leo. If that's you, then you're in for a surge of inspiration. So, start brainstorming, doodling, planning, and creating! You could end up writing the next bestseller or you could paint a canvas that is worth millions. Alright, maybe we're reaching.
But you'll never know until you've challenged the full moon's magical energy to unlock your full potential.
You'll probably never feel as focused as you will at this time. As a bonus, the full moon will also remind you to finally start considering your own emotional needs for a change.
Leo Don'ts: The Moon Kind Of Enhances Everyone's Emotions, So
The full moon will remind you that you don't need to have your entire life figured out, but you shouldn't ignore your emotions either. They're very important, and they'll also be very enhanced during this lunar phase. But make sure to avoid unnecessary drama, which will definitely happen if you allow it to go to your head.
Think of the full moon as the ultimate "truth elixir." Your inhibitions might be compromised, so you might be tempted to be a little more honest and forward than usual and you might say things you normally wouldn't. So, be careful, because this sudden burst of confidence might not sit well with your loved ones.
Scorpio Do's: You And Your Best Friends' Bond Will Intensify With The New Moon, So Take It As A Chance To Share Your Innermost Private Secrets
The bond you feel towards your best friends will be magnified like crazy with the full moon. So, this is the perfect time to spend extra time with your BFFs. Go all Carrie Bradshaw and invite your Miranda, Samantha, and Charlotte to a restaurant or to your home and catch up. Share new experiences, or even secrets you haven't shared before.
You'll find that opening up and sharing your innermost secrets can be quite a liberating experience.
And it doesn't have to be limited to just your closest friends. You can also follow this philosophy with your significant other. Don't worry, you'll have plenty of energy to express your inner emotions too!
Scorpio Don'ts: Absorb The Moonlight And Find The Strength To Let Go Of That Job Or Relationship That's Been Making You Feel Like You're Being Taken For Granted
Opening up to someone comes with certain risks. Not everyone is out to get you, but that doesn't mean that fear and jealousy won't get the best of you. Asking a Scorpio to let go of these concerns is a huge deal. But you need to do this if you want your friendships and relationships to continue developing.
Embrace the power of the full moon to allow yourself to recognize when you are actually being taken advantage of. That way, you can say goodbye to that relationship or job that's making you feel like a doormat. It might be scary at first, but you'll feel glad you finally took that first step.
Cancer Do's: The Lunar Cycle Will Make Your Inner Homebody Want To Come Out. Don't Fight It And Have A Fun Movie Night All By Yourself
You'll be in the mood to do a bit of self-care when the full moon swings by. Alright, so maybe you're a natural homebody, but you'll feel the urge to stay at home even more so during this lunar phase. And that's okay. Sometimes, you need a little time to yourself to do absolutely nothing at all.
You should use this downtime to give yourself the clarity you desperately need in order to figure things out in life.
During this phase, you'll be able to let go of your fears and go on a personal journey of self-discovery while you come up with a few tricks to prioritize your life. Oh, and also! You might want to check Netflix and see if there are any new Black Mirror episodes to binge watch solo.
Cancer Don'ts: You Might Feel A Tad More Emotional Than Usual, But You Shouldn't Fight It. If You Feel Like Having A Cry Fest, Let It All Out!
The full moon will temporarily turn you into a recluse, which might force you to ponder certain things you've been avoiding. In other words, expect to feel extremely emotional about everything. You will definitely experience mood swings, but don't fight it. When you feel as though you're about to bawl your eyes out, grab some tissues and let it all out.
Don't keep your emotions bottled in or it will only make things worse in the long run. People are always trying to stop themselves from crying, but a cry fest never hurt anyone. Think of it as a way of releasing pent-up emotions and detoxifying your soul.
Libra Do's: Open Up To Networking And Socializing Outside Your Inner Circle. You'll Make New Connections With People Who May Have A Positive Influence In Your Life
If you're a Libra, then you should use the power of the moonlight to connect with your network of friends and coworkers. This phase gives you the rare opportunity to slow down and see things clearly for a change. Open up to getting to know that co-worker you always say hello to but never really talk to. Use the full moon to your advantage when going out on first dates as well.
This is the time when you'll definitely be able to connect with someone else on a deeper level.
Your creativity also gets a boost too, so take advantage of that and let it fuel you. This could help you plan the perfect romantic evening, or allow you to come up with new ways to expand your network and inner circle, like doing a picnic at the park with just your coworkers and their friends!
Libra Don'ts: If Someone's Treating You Like You're Not Important, It May Be Time To Cut Them Loose
While you might be opening up to networking, your emotions may go into overdrive. This can bring the people-pleaser trait in your sign. But be careful about volunteering for too many things. When people see your good nature, they might mistake it as weakness.
Some will even try to take advantage of you, and they'll likely succeed while you're under the full moon's influence. So, try to speak up. Remember, you're not a doormat, so there's no need to let people treat you like one. It's important to remember that you matter, and if anyone is making you feel like you don't, then it's time to tell them to take a hike.
Capricorn Do's: The Lunar Cycle Will Make You Feel Like You Can Conquer Everything… So Use That Burst Of Energy To Get Everything Done
The full moon is a Capricorn's best friend. If you've been procrastinating or you find that there just isn't enough time in the day to get things done, you're in luck. During this phase, you'll feel like you're invincible as this energy courses through your veins. You'll become ambitious and your level of efficiency will increase ten folds.
As a bonus, you'll get the clarity you need to tackle any obstacle that stands in the way of your goals.
So, if your goals have been stuck in the proverbial mud, use this moment to get back on track.
1

Capricorn Don'ts: Be Careful Of Getting Burned Out! Find The Time To Learn A New Hobby That Reminds You That Life Should Also Be Fun

As a Capricorn, you'll feel energized during the full moon. But watch out. You might find yourself feeling lethargic and lazy in the blink of an eye. Remember that the moon will give you energy, but if you waste too much of it too fast, you'll be drained. So in between all that extra work you're doing, give yourself a little time to play.

Remember the saying "all work and no play make Jack a dull boy"? Think about that when you're taking on too much. While the moon recharges you, so something that you find fun and relaxing until you're back to full power.