Zodiac Sign
The 5 Zodiacs That End Up Settling For Less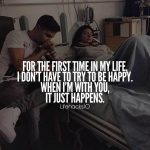 When all the people around you start getting into serious relationships, it can feel like you're being left behind or that something's wrong with. It's all good and well waiting around for Mr. Perfect to pop into your life, but at some point we need take what we're given and be happy … right? At least, that's how these 5 zodiacs see it.
It can be really taxing and damaging to your self-esteem seeing everyone around you in 'perfect relationships' while your dating resume is littered with disappointing first dates. Worries may start to build up that it's too late for you to find 'The One' and that you might even end up alone. You decide to 'open up' and compromise on your dating and personality preferences until you find someone interested.
The Signs Willing to Settle For Less Than They Deserve
If this sounds familiar to you, then you most likely belong to one these 5 signs and are happy to settle for less. Alarm bells should be ringing for you if you have to convince yourself that things are fine and that every relationship has its problems, because this isn't strictly true. Relationships aren't necessarily for everyone and you might be one of the signs that are better off single. Life as a couple should never be mediocre at best, whatever you think of yourself!
Negative
1. Cancer
This insecure zodiac tends to get caught up in periods of negativity and lets self-doubts escalate until they're left with very little self-esteem. This heightened susceptibility to insecurity means that Cancers are more prone to settling for less with partners, as they feel that it's the best they'll get and deserve.
Committed
5. Capricorn
Once a Capricorn decides to start something, more often than not it's a life-long commitment. People born under this sign are born with the mentality that anything is possible with enough hard work and if they can't fix the relationship, it feels like a personal failure. Even if they accept that something's wrong in the relationship dynamic, fixing it may even not be their biggest priority if work is occupying their time