Zodiac Sign
Here's The Best Place To Have S+x, Based On Zodiac Sign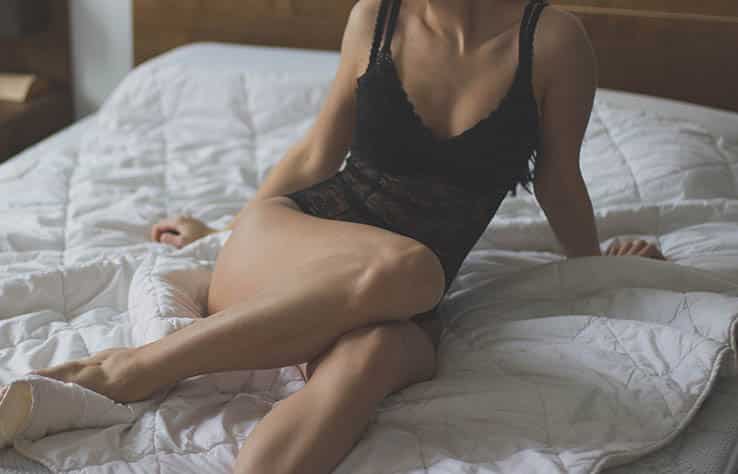 Aries
(March 21st to April 19th)
Anywhere, literally anywhere. You're known to have a strong, but short-lived s+x drive so a quickie in public would totally turn you on. You like things now or never.
Taurus
(April 20th to May 21st)
You like s+x to be romantic, you'd probably even refer to it as 'making love.' Your best place to have s+x would be in a hotel or in a room with candles and rose pedals scattered all across the room. You have a very sensual sign, making you a very sensual person.
Gemini
(May 22nd to June 21st)
A room, any room will do. The kitchen, bedroom, living room, your neighbors pool house? Sure, any of the above choices. Your s+x generally involves role play and talking dirty, you have a constant need to change things up because you get bored easily. You just need a room to unleash your wild side and have the space to change positions quickly and frequently.
Cancer
(June 22nd to July 22nd)
At home. You're not known for wild, spur-of-the-moment s+x, but you are known to be interested in variety. You're more grounded, you want to feel comfortable with your partner and know they care about you. Once they do, you can open up other areas of their s++ual desires, after the bedroom try having s+x in the hallway or in the shower.
Leo
(July 23rd to August 22nd)
Your ideal place to have s+x would be anywhere in front of a crowd. You like to dominate and love to show off. You'd be happy to make an s+x tape or have s+x at night with the lights on in front of an open window. You're happy to put on a show.
Virgo
(August 23rd to September 22nd)
Anywhere that is sanitary. The thought of having s+x in a dressing room or public bathroom makes you quiver. You hold the sign of purity and you do not take that lightly. You'd love to connect with your partner on some fresh, clean, white sheets.
Libra
(September 23rd to October 22nd)
In a room with mirrors surrounding you. You're romantic and known for being the most elegant sign. You thoroughly enjoy watching your partner be pleasured and you have a genuine love for the human body so watching from every angle turns you on.
Scorpio
(October 23rd to November 22nd)
You watched 50 Shades of Grey and instantly wished you had the same room as Christian Grey. That would be your ideal spot to have s+x. You want somewhere dark and a place where you can be aggressive while being able to be deeply s++ual at the same time. You want an array of s+x toys laid out in front of you for your choosing.
Sagittarius
(November 23rd to December 21st)
Outdoor s+x is your thing. You're an earthy sign and feel connected to nature. You love being outdoors as it is and have an adventurous soul. The best place for you to have s+x would be on a blanket, camping, on the beach, on a mountain, really wherever you are outside with your partner would satisfy you.
Capricorn
(December 22nd to January 20th)
You need to be put in the mood to have s+x, you're not just horny at random times. The best place for you to have s+x would be behind closed doors. You want someone to wow you and put you in the mood. A massage or kissing their neck will do the trick for you, but you need to feel comfortable enough to let loose.
Aquarius
(January 21st to February 18th)
Different, new locations all the time. You are turned on by what is new and different, so you need change. Routine brings out your inner rebel, so the bedroom will only do for a short period of time. You could try car s+x, s+x in private bathrooms in public or in a hotel. You don't so much care where you have s+x, as long as you change it up to fit your anything and everything goes mindset.
Pisces
(February 19th to March 20th)
In the water. You're a fish at heart so incorporating wetness into your s+x life will turn you on more. It doesn't necessarily have to be in the water, but on the beach or in the shower would suit you. The key for you is to change it up frequently.