Zodiac Sign
15 Zodiac Couples That Make Awesome Parents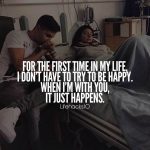 When you're in a relationship it's natural to start thinking about plans for the future – will it work if you live together, would you both make good parents? Well, all these answers and more are written in the stars as astrology provides an insight into our inner psyche and behavioral patterns. Having a good understanding of astrology can help bring more positivity into your life and prepare you for any difficulties in the future. Everyone who has children wants to become the best parent they can be; finding a life partner who suits your same ideals and goals is the big dream. There is no such thing as a "perfect parent", everyone has to deal with certain obstacles that appear when raising children but setting yourself up with a co-parent that compliments the whole family unit is going to make those issues a lot easier to tackle. Here are the following star signs according to astrology that will make the most awesome parents and the real-life stars who prove it.
Taurus and Aries
The Beckhams were voted "The Perfect Role Model Parents" in a recent British poll. They have four children; 18-year-old Brooklyn, 14-year-old Romeo, 12-year-old Cruz, and their 5-year-old daughter Harper. Victoria praised her husband during an interview with
Vogue
, the pop star turned fashion designer said, "I wouldn't be where I am without David. He gives me the security and encouragement to do what I do. I do the same for him."
Scorpio and Pisces
Scorpion Ryan Gosling and Pisces born Eva Mendes were very secretive about their relationship at first and only officially announced they were an item when Mendes' baby bump was too big to ignore. This is the kind of protective shield these star signs put up against the world as they understand all they need is each other. They are both highly sensitive individuals so their children's emotional needs will always be met. Gosling and Mendes have two daughters, 2-year-old Esmerelda and newborn Amada. In an interview with Ellen DeGeneres, Gosling revealed that he won't let anyone disrespect his family – not even other toddlers who attend the same daycare as his daughter. He joked, "You've got to be careful when you're trying to teach your kid what a reasonable amount of vengeance is." He described how his daughter's name was being wiped off a chalkboard by the other kids, adding, "They're disrespecting your mother. Because, she gave you this name and they're erasing it. So the only way to really get back at them is to erase their name. And not disrespect their mother, but definitely put her on notice. Because I think she's the chalk supplier."
Leo and Capricorn
There is one word that sums up Capricorn and Leo signs as parents: devotion. They both pour their whole hearts into the family unit and have a mutual understanding that although there will be personal sacrifices along the way – family always comes first. Barack Obama as a Leo is the creative parents and Michelle as the Capricorn of the family sets the rules for discipline. It's the perfect balance for their two daughters, 18-year-old Malia and 15-year-old Sasha. Michelle wrote on the official White House website in 2015, "I love our daughters more than anything in the world – more than life itself. And while that may not be the first thing that some folks want to hear from an Ivy-league-educated lawyer, it is truly who I am. So for me, being Mom-in-Chief is, and always will be, job number one."
Aries and Libra
Although an Aries and Libra union looks like it can never work, they are two of the most compatible signs when it comes to co-parenting. They put a lot of life and creativity into the family, always looking for something fun and new to do, then behind closed doors, they offer children the security that they need. Aries born Mariah Carey and her ex-husband of eight years, Nick Cannon, are both doting parents to 5-year-old twins, Morrocan and Monroe. The family unit would kill it every Halloween, injecting their typical Aries and Libra fun into their lives. Since their divorce in 2016, Carey told
US Weekly,
"You put the kids first, but then when you understand that you have unconditional love for these human beings and you want the best existence for them, then you put whatever differences you may have had aside. It's all rooted in love."
Taurus and Capricorn
Taurus and Capricorn are both really laid back when it comes to parenting as they prefer freedom over strict rules. They don't play by the rules themselves so why should they expect their children too? However, these two signs won't let their kids run riot as they still command a lot of respect as the head of the household. Taurus Jessica Alba and Capricorn Cash Warren have two young daughters together, 8-year-old Honor and 5-year-old Haven. Alba told
The Star
that although people find her parenting very laidback, she believes, "What works for other families won't necessarily work for yours. By the same token, what works for one kid won't necessarily work for the other." The actress-turned-entrepreneur also spoke of her fondest family memory, she recalled, "Singing to my kids before they fall asleep is one of my favorites. I started when they were born and I still do to this day. We genuinely love to be around each other."
Aquarius and Leo
Aquarius and Leo are the perfect balance as parents because one rules with their heart and the other with their head. They are both actively involved in the household, not leaving each other to do all the hard work and they also tend to ignore any gender stereotypes. Mila Kunis, Leo, encourages emotion expression within the family whereas Ashton Kutcher, Aquarius, will make sure the home organized and well-protected. They both have two young children, 2-year-old daughter Wyatt and their newborn son Dimitri. Kunis revealed on
The Kylie and Jackie O Show
that they have both agreed to not raise their children as "a**holes." She explained, "The one topic of conversation we had even prior to ever having kids was always how do you raise a child to not be an a**hole? And it's so important because we both came from pretty, pretty, solid poverty backgrounds and grew up very poor and are very much self-made and are very aware of what a dollar is worth." She continued, "It's a matter of teaching them from a very early age that you know mommy and daddy may have a dollar, but you're poor."
Libra and Pisces
Gwyneth Paltrow, Libra, and Chris Martin, Pisces, are the nicest parents their children could ask for because of their perfect star sign match. Often, they are too nice for their own good and you won't find them saying "no" very often. Both parents are very gentle and fair who strive hard to make sure their home is a peaceful one. They don't believe in strongly disciplining their two children, 12-year-old Apple and 10-year-old Moses. Since they "consciously uncoupled" in 2013, the two stars have been co-parenting both children and continue to create a conflict-free environment for the family. During a
BlogHer
conference, Paltrow revealed, "I am very lucky that I have a partner willing to do this in a collaborative way. I'm really for Chris and he's really for me and unfortunately we couldn't stay in a romantic relationship, but we are aligned when it comes to our children being our priority."
Featured Today
Scorpio and Virgo
A Scorpio and Virgo union, just like the one of Ryan Reynolds and Blake Lively, is one of the best star sign matches you can hope for. When it comes to parenting, these two create a traditional home with old school values, which is the kind of place where you will always find a decent wholesome meal laid out on the table at dinner. Reynolds told
GQ
magazine, "I'm on the precipice of having a real American family. I mean, I always imagined that would happen, and then it happened. Every idiotic Hallmark-card cliché is true." Another thing this couple won't struggle with is actually making those babies, as a Scorpio and Virgo union is one of the most passionate out there. Reynolds knows this better than anyone as he revealed to
GQ
that he knew Lively was the one "after the sex." They both have two young daughters together, 2-year-old James and 5-month-old Ines.
Taurus and Cancer
Will Ferrell has been happily married to his wife, Swedish-born actress Viveca Paulin, since 2000. They are the perfect Taurus and Cancer match making sure their home is a place of emotional security and somewhere that feels like a truly traditional home. Taurus, as the bull, is the protector of the home and the Crab makes sure everyone has all their needs tended to. The comedian and actor had plenty of love from his three young sons as he proudly revealed his Hollywood Walk of Fame star. When it comes to his own family, he rules his home strictly. He joked to
People
, "(At home) I really become a dad, I often think, 'Oh, if anyone was a fly on the wall, they'd be like – Will Ferrell is not a funny father! He's way too strict."
Libra and Virgo
A Libra and Virgo union can be a tough one romantically but when it comes to raising children they both work together really well. Virgo, like Jada Pinkett Smith, is practical and grounded making sure the whole family unit has their feet on the ground. Libra, like Will Smith, is more easygoing and affection so they both compliment each other perfectly. Will and Jada told Jimmy Fallon on
The Tonight Show
that in their home they introduced 'The Circle of Safety.' She revealed, "They're allowed to tell us everything that they did (in the circle of safety) and they can't get in trouble. The rule is, if we find out after the circle of safety that there was something you didn't say, there was hell to pay." This kind of open and honest parenting is just what you would expect from a Libra and Virgo union.
Sagittarius and Gemini
For small children, if their parents are a Sagittarius and Gemini match then their childhood will be one long adventure. Both of these signs have a real creative streak and they never like to feel tied down. The house will be loud, messy and sociable – children will be jumping out of bed in the morning ready for the fun to start. Although their marriage did not work out, after more than 12 years together, Sagittarius Brad Pitt and Gemini Angelina Jolie will have many wonderful memories together. Brad told
The Mirror
, "It's chaos from morning until the lights go out, and sometimes after that. Their former nanny told
The Star
magazine, "Brad and Angie are very unconventional parents, to say the least. It's like they're living in a hippie commune most of the time, because Angie doesn't believe in rules. She thinks it's important for their children to have freedom of expression, but that doesn't always work out well."
Cancer and Scorpio
Cancerian Hanks is the protective crab and his home is his castle. He revealed, "No journalist has ever been in my house and no photographs have ever been taken of where I live. I don't parade my family out for display, which is the way it will stay." Wilson is a passionate Scorpio, she told
The Huffington Post,
"Family comes first. Parenting never really ends, my older kids they still need (her), they need your guidance, your advice, your suggestions and when they come to you it's even more meaningful because they come to you with open ears." The protective and loving home they have both made together is one any child would thrive in.
Virgo and Sagittarius
When it comes to work ethics, a child with Virgo and Sagittarius parents will learn everything they know from them. They like to balance their lives with a "work hard, play hard" mentality and put in place strict routines. Blue Ivy Carter's parents, Beyonce (Virgo) and Jay-Z (Sagittarius) will make sure her homework is finished and done correctly then after that it's party time. When it comes to the weekend, they don't think about just packing a bag and heading off on an adventure. The other great thing about this star sign match is they are both madly in love with each other. Jay-Z told
Vogue
, "She's my road dog, she's my homey, my best friend." They also share the responsibilities when it comes to parenting; Beyonce told Anderson Cooper, ""Actually, (Jay-Z) is very good. We both (change diapers). I love changing diapers, I love it. I love every moment of it, it's so beautiful. I love it all."
Leo and Scorpio
Leo and Scorpio parents always take care of matters at home first as they know family always comes first. They are dedicated, loving and work hard to provide for their family. Despite the endless pregnancy rumors, Kylie Jenner and Tyga have not had children yet but when they do it's something that will connect them even deeper. Kylie, a Leo, has a playful side that allows her to connect with young children easily and they enjoy her company. She's not afraid to get down to their level by either dressing up to amuse them or joining in playful games. Tyga, a Scorpio, is the quieter and deeper parent, his presence within the family reassures everyone that the family home is a safe place to be. Together they want to be the best parents they can possibly be and that is what drives them.
Cancer and Capricorn
Cancer and Capricorn are the "mother" and "father" of astrology so it makes perfect sense that when these two come together they make awesome parents. They are both encouraging, protecting, caring and have a strong sense of heritage. They know that loyalty starts at home and build the perfect "nest" for their family. You can always spot a Cancer and Capricorn household by the endless amount of family photos around the home. Kristen Bell, Cancer, and Dax Shepherd, Capricorn, just kill it as parents to 3-year-old Lincoln and 2-year-old Delta. When their second child was born, Bell tweeted, "I'd like to publicly thank my husband for changing half the diapers in our house. I hope he changes all of mine one day…" Shepherd also revealed that he stays strong even when his family is down with a sickness bug. He tweeted, "A proper resists sickness even when the rest of the house is throwing up." Match made in comedy and parenting heaven