Zodiac Sign
The One Word That Will Define Your Fall, Based on Your Zodiac Sign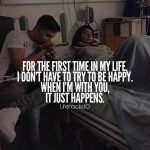 Fall is in full swing, and while you may think you know how it'll go, the season of change can be pretty unpredictable. If you're wondering what autumn has in store for you this year, simply scroll down to your zodiac sign below to discover the one word that will define your season.Related: These MEAN GIRLS Quotes Make Fetch Captions
Aries (March 21 – April 19): Emboldened
Transitioning from the freedom of summer to being trapped in a classroom all day is always difficult for Aries. Thankfully, you'll be experiencing positive vibes that will allow your body and mind to keep up with your unbridled enthusiasm. Often, you have a tough time following through on what you start, but you're not going to get distracted this time around. This is your season to get things done.
Taurus (April 20 – May 20): Needed
Taurus is known for its dependability, and that will be particularly true for you this fall. You may find that friends, family and even teachers will seek your aid, but you'll be more than eager to help them out in any way you can. You thrive on the chance to lend your hand to others, but you may get even more of a thrill from knowing you're truly needed.
Gemini (May 21 – June 20): Centered
Gemini can be a bit scatterbrained, and that's especially true when it's time to head back to school. But this year just might be different. The stars are aligning, granting you sustained focus like you haven't experienced in a long time, and empowering you to get the year off to a great start. Looking inward will also help you get to know yourself this fall, which will also allow you to build even better relationships with your friends.
Cancer (June 21 – July 22): Affectionate
For Cancer, this fall will be all about fostering relationships and gaining a little bit of emotional maturity through opening up. You'll find yourself wanting to spend even more time with friends than usual as you 
really 
click with them this season, and the more you share with them, the more your moods will improve. You may even find yourself falling hard for someone new. You never know what might happen if you pursue it.
Leo (July 23 – Aug. 22): Independent
This has the potential to be a strange fall for Leo. While you usually crave attention and desire to be in the spotlight, you may find yourself wanting a little bit of alone time, and you could benefit from embracing that. If you do learn to happily spend time on your own, you may discover that there are actually some benefits to occasional solitude. By the end of the season, you'll get back to your party animal ways, but you'll keep the personal knowledge you gained along the way.
Virgo (Aug. 23 – Sep. 22): Enchanted
Things will really fall into place this fall for Virgo. You're typically pretty studious, but even you can struggle with a school subject from time to time. Very soon, you'll find yourself understanding a concept that's been escaping you for a while now. Chances are, you'll also have a streak of good luck. Don't be afraid to take a couple risks while things seem to be going magically well for you.
Libra (Sep. 23 – Oct. 22): Refreshed
Social Libra doesn't always love getting back to school, but this year will be different. The summer months were exactly what you needed to feel refreshed and rejuvenated, leaving you completely ready to take whatever fall can throw at you. Simply being in the right mindset can totally change your abilility to accomplish all of your goals. That mentality will affect your friends, too, resulting in a big feedback loop of kindness and good energy.
Scorpio (Oct. 23 – Nov. 21): Connected
Scorpio isn't one of the more open zodiac signs, and they tend to form powerful bonds with only a select few people they truly trust. This fall, you may feel more connected to others than usual. You'll find it's easier to talk to them, and that you're quickly building an affinity with new people you hadn't considered before. It all goes well, you may even enter winter with a couple more close friends you can really depend upon.
Sagittarius (Nov. 22 – Dec. 21): Reflective
As Sagittarius goes about their typical adventurous business this fall, they're going to be more in tune with what's happening in the world around them. While you can be a little bit oblivious, your intuition is at a peak this fall, and you're going to sense the things under the surface that usually escape you. With this newfound sense of perception, you're going to coast through fall. Sometimes, looking inward can make you a 
tiny 
bit psychic.
Capricorn (Dec. 22 – Jan. 19): Secure
This fall, Capricorn's hard-working nature is really going to pay off, and they're going to notice. You'll find that you're able to accomplish things faster than usual—and knowing you, that doesn't mean you're going to slack off once they're done. No matter what you do this season, you'll feel  your choices allow you to understand yourself and enhance your abilities. That knowledge will make you even better at everything you do.
Aquarius (Jan. 20 – Feb. 18): Open-Minded
Aquarius craves individuality, so they can fluctuate wildly between the need to be fiercely independent and unique, and the desire to welcome any and all new ideas. This fall, the more open-minded side of you will be in control, and you'll be eager to soak up concepts you simply weren't open to before. You may not necessarily buy into everything you hear, but your ability to listen and exchange knowledge will make people flock to you.
Pisces (Feb. 19 – March 20): Curious
Pisces is a sign that likes to stay within its comfort zone. Usually, you like to procrastinate in the hopes that your problems will somehow go away. You're not often that eager to try new things, but that will change this fall. You're feeling inquisitive, so follow your curiosity and see if it leads you to a new passion. Just because you're in the habit of denying that part of yourself doesn't mean you should continue to do so.