Zodiac Sign
The Best Meteor Shower Of The Year Is About To Peak. This Is Where To See It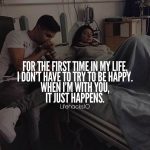 Are you looking forward to seeing meteors falling across the sky this year? We haven't been able to see any big meteor shower till now in 2019 but this is going to change soon.
If you too were waiting for one, your wait is over. The time has come when the Orionid meteors will be streaking down from the northern sky. So be ready with your wishes!
In Autumn, between now and 7th November you can spot shooting stars when the Earth passes through a zone that has meteors.
The peak of this meteor shower will be on 21st October when you'll be able to see meteors zooming past earth clearly and in large numbers.
It generally occurs during October first week to November first week and is one of the most astonishing sights to behold!
The name Orionid meteor comes from the constellation Orion because these meteors are arriving from the direction where this constellation resides.
Meteors are shed off by larger comets, and the Orionid meteors are leftover debris falling off the Halley Comet, which is the parent comet.
What is sad is that the Moon may dampen the show a little bit this year. Since it will be at its last quarter phase at this time, the Moon might hinder our sight of meteors.
Nonetheless, you can expect to see some bright meteors flying, especially towards the dawn of 22nd October.
To witness this beautiful event you won't need any types of equipment like a telescope, rather your eyes will be sufficient. But it is advisable to go to someplace where the sky is clear since a city sky might make it difficult to see the already dim meteor shower.
Many stargazers and meteor chasers go to the countryside even to enjoy a good show. Getting to see the meteor shower thus is a bonus.
If you too are planning to do something similar then get ready to see a spectacular dazzling star show in a few days.