Zodiac Sign
Secrets To Get A Man's Attention Based On His Zodiac Sign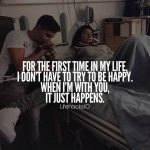 Curious? Here you go!
Aries (March 21 – April 19):
Healthy challenges and compliments :
The dynamic Aries man needs to be kept on the move always. If you really want to get him, you need to get him intrigued by you. If you make it hard for him to know you, the passionate Aries will get more interested to figure you out. Keep the competition healthy without overshadowing his prowess. The old-school Aries also likes compliments. You don't need to sugar-coat stuff and flatter. Just be honest. how to love an Aries and Secrets Things You Need To Know About An Aries
Taurus (April 20 – May 20):
Take it slow, earn his trust and make him laugh:
So you're interested in taming the bull? Like him, you too need to keep your roots firm on the ground. Don't rush. Go slow with him. Start with the little pampering, giving him DIY, handmade stuff and he will appreciate your efforts. The loyal Taurus expects loyalty in return. So, you need to earn his trust. He should know he trusts you. That's when he will start thinking of having a relationship with you. Also, wits are his weak points. Taurus Man Secrets: Put That Hot Taurus Man Under Your Spell
Gemini (May 21 – June 20):
Win him over by intellect, style statement, and adventures:
You have a lot of competition here. So prepare yourself well. The Gemini man wants intellectual conversations and he is usually well-versed in events of the world. Get ready to have some intriguing discussion on world politics. Attract him with intellect and charming personality. The style statement is something which will draw him towards you. Make your dates fun by taking him for adventures and he will love it. At times, handwritten letters too can steal his attention. Gemini Man Flirts. But NOT if You Know The Secrets of HIM
Cancer (June 21 – July 22):
Show how charitable you are and babysit him:
If you want the Cancer man, you need to be well acquainted with the art of babysitting. Pamper him, take care of him and he will be loyal to you forever. But before he lets you come to his inner circle, he should notice you. Don't rush because the sensitive Cancer takes time. You need to show your altruistic side not for him but for others as well. If he sees you love and help the world unconditionally, the nurturing Cancer will be drawn towards you. Here are some qualities of Cancer men and how you should treat them the right way. 
Leo (July 23 – August 22):
Make him the center of attention, give him grand gestures and how him your beauty:
The lion is all about glamour and grandeur. If you are a beautiful woman, he will notice you. Woo him by grand gestures. Text him often and he will enjoy it. The attention-seeking Leo enjoys the spotlight. So be sure to turn the switch on by making him the center of attention and he will choose you.  Leo Man easy to get, but easy to Lose. "HOLD TIGHT" Know the SECRETS
Virgo (August 23 – September 22):
Be fascinating, captivating and a volunteer in the community:
Libra (September 23 – October 22):
Seduce him with your charm and dance along:
The charming Libra has a long list of women who love him. You need to stand out of the crowd with your charm and sophistication. He tends to get distracted too quickly. So seducing him is the best way. The Libra man loves to dance. You can take his time there too.  How to get a Libra Man fall for you
Scorpio (October 23 – November 21):
Share his interests, compliment him, be honest and sensual:
The intense Scorpio will take interest in you if you share his hobbies with him. Join the language class he attends or the sport he plays. Make sure to give him compliments but don't overdo it. He hates liars and flattery will have a negative impact. Just be honest with him so that he can trust you. The sensual Scorpio will enjoy your display of sensuousness. If you're planning on dating a Scorpio then you should know the 15 Brutally Honest things about Scorpios.
Sagittarius (November 22 – December 21):
Win him by positive energy, helping him reach his career goals and taking him on adventures:
Yes, the social Sagittarius is a little difficult to get because he is always meeting new people. Give him positive vibes, help him achieve his career goals with practical suggestions and he will be drawn towards you. The carefree Sagittarius loves to travel. Going out on adventures with him is a good way to get into his life. You can also read our another Secrets things that make Sagittarius the most romantic partner ever
Capricorn (December 22 – January 19):
Be strong, independent and lead him towards the relationship:
The workaholic Capricorn man is intrigued by the strong, independent woman. If you are one, then probably you have already attracted a Capricorn. Take decisions, make plans for date and he will become more interested you. Discussing your ambitions in life is a good way to win him over. Don't forget to know his too. Stay honest and he will feel you are the partner he has been searching for. If you're planning on dating a Capricorn then you should know the Brutally Honest Secrets things about Capricorn.
Aquarius (January 20 – February 18):
Be yourself and engage in humanitarian activities:
You don't need to go through long notes on how to impress the Aquarius man. If you are yourself, he will notice you. Just don't try to fake or imitate. Since your Aquarius is a man of the world, he would appreciate if you contribute to the world. Getting involved in humanitarian activities will draw him towards you. How to get a Aquarius Man fall for you
Pisces (February 19 – March 20):
Plan your strategy well, be feminine and show him a new world:
To win the Piscean man who has the reputation of choosing the wrong women, you need a good plan. First, start with being friends and slowly enter into his inner sphere by showing him how caring you are. He loves feminine behavior. Reflecting that is a good way to get his attention. The dreamy Pisces enjoys escaping from the reality. So show him a new world, take him to new places, try out new things and he will fall for you. Things to Remember While Loving a Pisces and if you are in a relationship with a Pisces Here
the secrets ways to make a strong relationship with a Pisces
!