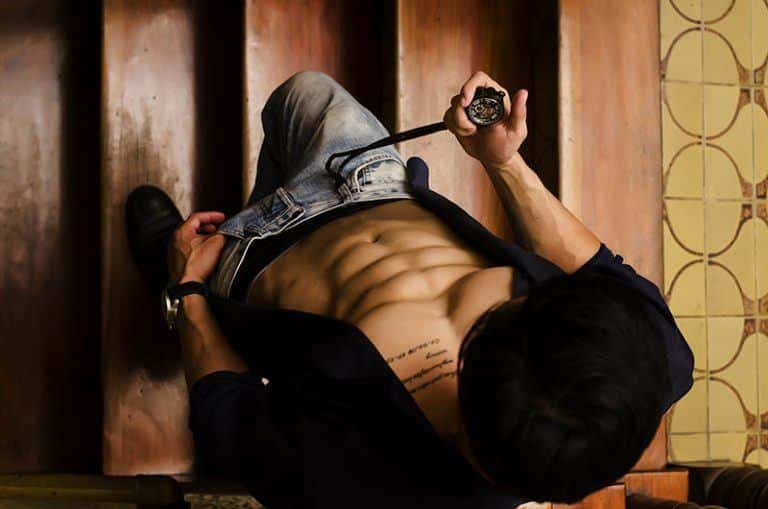 For days I've been looking for the right words to express my feelings to you. To the man I love. And I hope I won't disappoint you because there is so much I would like to say to you and there are not enough words to explain my deepest thoughts about you.
Thank you for entering my life when I least expected it and when I most needed it.
Thank you for regaining my hope when I'd almost given up on my dreams to find someone with whom I'd share my laughter and tears and with whom I won't be afraid to be who I truly am.
I know it wasn't that easy when we first met. I admit that I was too stubborn, refusing to believe that you were not like the rest of them. I guess I was too afraid of getting hurt again, so my heart unwittingly fought my brain, keeping me alert all this time.
But, somehow, you succeeded to destroy this barrier between my past and the present. No matter how hard I pushed you away, you fought harder to get closer. And I thank you for that.
I thank you for not giving up on me and for making an effort to prove to me that I was worth the fight. And I'm sorry for making it so hard for you to reach my heart. I want you to know that I am grateful for your every single word and gesture that made me feel special and loved.
Thank you for believing in me.
Thank you for believing in me when I found it hard to believe in myself. Thank you for encouraging me that I could do whatever I wanted, only if I chose to. I know that sometimes I can be overly self-critical and annoying and I want you to know that I appreciate your every second of trying to prove to me that was wrong.
I know it's not that easy to prove to me that I'm wrong but no matter how hard it got, you simply wouldn't give up on me. No matter what I said to you, you always found a way to protect me from the nonsense of my own thoughts.
Thank you for protecting me.
Thank you warming up my toes when we curled in bed together and for holding me tight in your arms till the morning while sleeping in the most uncomfortable position. And thank you for never forgetting to give me a good morning kiss the moment you opened your eyes.
I want you to know that as long as I'm in your arms, I'll always feel protected. I feel like nothing can ever hurt me because you protect me with the power of your love. Our love.
I know that our love is not perfect but it's everything I have ever wanted. You're everything I've ever wanted.
I'm far from being perfect, just like you, but when we're together I get the feeling that everything is the way it should be. You don't force me to change, I don't force you to change. We complement each other. We fight. We cry together. We forgive ourselves. We keep loving each other.
Thank you for not trying to make it perfect because this is exactly how love should be. Thank you for not giving up on our love after one small obstacle. Thank you for accompanying me through the darkest alleys and experiencing my biggest fears and still choosing to stay with me.
Thank you for staying with me.
I know I'm not that easy to love and I want you to know that I appreciate your determination to be there for me when I least deserve it and when I need it most. Thank you for staying with me when all my actions are telling you otherwise.
I know it's not easy to stay reasonable when something bad happens and I know that it takes a great man to choose to.
Thank you for listening to me and always giving your best to give me perfect advice and help me with everything. Thank you for sharing joy with me and being honest with me even when it is extremely hard to do so.
Thank you for surprising me.
You always try hard to remember all of my preferences and you always surprise me with a perfect gift. You know that I don't ask for much and even if you've just picked a flower on the way back home, I'll be perfectly satisfied with it.
I appreciate your every effort to make my day more special with those little surprises, like giving me a kiss when I least expect it and hugging me from the back when I think that you're not there.
You know, sometimes I fight really hard to fall asleep because my reality is finally better than my dreams. You are my dream come true and I want you to know that I love you the way you are. Don't ever think that I don't notice all of these little things and the big ones you keep doing for me.
Don't ever think that I will love you less if you show me your vulnerable side.
You don't need to be strong all the time. I want you to know that I will always be there for you, just like you've been there for me. Whatever happens, we'll go through it together like we're doing so now.
Our love will be our guide, our light at the end of the tunnel so please, never stop believing it. As long as we believe in the beauty of our love, our light will shine forever. Whatever happens, our love will conquer it because it is the most powerful force in the entire universe.
Thank you for giving me love that is capable of moving mountains.
Thank you for giving me love that is selfless.
Thank you for giving me love that has made me the best version of myself.
Thank you for loving me.
Thank you for opening your heart to me and for fighting hard to win mine. I will always carry in my soul the feeling of warmth I get when we look each other in the eye, unable to blink or move because I get so mesmerized by it.
That feeling will stay with me as long as I live and it will serve as a reminder of our two hearts that have become one. Promise me that we'll always water our love just like a flower and never let it wither.
Promise me that our love will never become too perfect and that we'll always love each other the way we are.
Promise me that we'll continue watching the stars together while impatiently waiting for the sunrise to replace the moon. Promise me that we'll keep contradicting each other and keep being stubborn because it's just our way of improving things; of improving us.
I want you to know that I'll always love your weird habits, just like you love mine. I will always have a special place in my heart for you because you're not like anybody else I have ever met.
You're a dream come true. Thank you for making my life a fairy tale and for inspiring me to write a letter to the man I love. To you.