Zodiac Sign
What Happens When Each Zodiac Is Pissed At You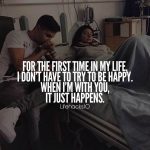 Aries
They go MIA for as long as it takes them to cool down.
Taurus
They get emotional and tear up, even when they're more angry than upset.
Gemini
They change the subject to avoid getting into an argument with you.
Cancer
They complain to everyone (except you) about how pissed they are.
Leo
They make passive aggressive comments and pretend they're perfectly fine.
Virgo
They tell you exactly why they're annoyed with you and why you're wrong.
Libra
They get quiet, shut down, and shut you out.
Scorpio
They get drunk at the bar.
Sagittarius
They get into a screaming match with you about what an asshole you're being.
Capricorn
They give you the silent treatment and stop answering your texts.
Aquarius
They run off to the bathroom to cry in private.
Pisces
They ramble on and on about their feelings so you can see the situation from their side.