On Thursday, some people will need you or you will need the help and assistance of certain people. They may be your relatives or have any relationship with your family. Today, avoid making important or expensive purchases (especially those related to children) and making similar promises.
You may want to meet some people, but certain circumstances will deter you. Avoid sad or pessimistic moods; soon the situation will be better. The love life of men over the age of 35 can experience a period of stagnation that should not provoke negative emotions or actions toward others.
Today you will be angry at news that you thought would have a positive impact on your affairs.
If you were born under the sign of Aries, Leo or Sagittarius today, focus your efforts on fulfilling old commitments. You will have an auspicious day to solve household problems and fulfill your homework. Today, many will experience interesting events involving people from another city or country.
If you were born under the sign of Taurus, Virgo or Capricorn, today do not neglect the words or advice of people in your circle of relatives or friends. An event that you will experience today will play an important role in your near future. On Thursday you will find interesting news related to a friend or get favorable financial and material news for you.
If you were born under the sign of Gemini, Libra or Aquarius, you will have an instant conversation or engagement with a woman on Thursday. The day entails interesting events and the achievement of important successes (mainly in your career). There is a likelihood of your being engaged in some way with family gathering on an important occasion.
If you were born under the sign of Cancer, Scorpio or Pisces, you will have an unpleasant meeting or conversation with annoying or relentless people on Thursday. It will probably be your relative or relatives who find it difficult to accept someone else's opinion or advice, even if they are aware that they are making a mistake. The day brings little income in the family budget. Today you will experience pleasant emotions with your partner.
ARIES TODAY'S HOROSCOPE
You have different impressions, depending on the days I spend. This is understandable, especially when there are constantly changing situations and you can't help but experience them.
You will get used to this new rhythm, but the first thing to do is try not to get excited about it. You have to understand that many people are in the same situation as you and that you will come out of it so calmly.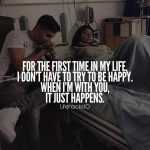 TAURUS TODAY'S HOROSCOPE
Perhaps you decided too soon to put your activities aside. You should, first of all, try to give a better organization to your time, because there are issues that are not easy to deal with.
You have often made everything much more difficult than it is in reality, just for not asking for explanations or for not stooping to do so. It takes humility, especially at times that are not easy.
GEMINI TODAY'S HOROSCOPE
You can put aside your insecurities, at least for today, because there are so many issues that you could address and solve, without even thinking about it too much, thanks only to your experience of recent times.
You have gained so much awareness and there is nothing that can make you look bad in front of the eyes of people who have come to know you. In short, you can rest assured.
CANCER TODAY'S HOROSCOPE
You've made some mistakes lately, especially on the job front, which hasn't allowed you to have any economic certainties. From this day on, you are allowed to think about alternatives, but you must do so seriously.
Your thoughts must sooner or later turn into something concrete, otherwise it is right that those around you begin to criticize your words, not followed by any fact.
LEO TODAY'S HOROSCOPE
If you are looking for an alternative way to make decisions for your next goals, then know that this is the right day to get busy. You're probably having trouble finding good advice.
Sooner or later you will have more issues to deal with, which will put you through your paces much more than you do now, so you will have to be prepared, with no regrets.
VIRGO TODAY'S HOROSCOPE
You might appreciate the closeness that people around you express, instead of complaining about not having this or that. If they call you spoiled or superficial, you can't blame them.
You have a lot of sensitivity, it's true, but sometimes you don't seem to get it out, so it's normal to think the opposite of what it is. It would be better to be fragile than materialistic!
LIBRA TODAY'S HOROSCOPE
You can't always wonder what destiny is reserved for you, since everything is still uncertain. But try to live these days as best you can, because things will only get better.
There are not many issues to deal with on this day that are particularly important, but this should not push you towards superficial reflections, but rather should encourage you to do something that you usually cannot do.
SCORPIO TODAY'S HOROSCOPE
You know you have some flaws. Now you have understood it much more fully, because they made you understand it in a million ways. You only have to start correcting some of them to show good will.
Perhaps there will be some interesting developments, which will allow you to get more in tune with some people, who you had completely underestimated during this period.
SAGITTARIUS TODAY'S HOROSCOPE
There will be no further activities to be carried out during this period, other than those you have already established yourself, so why not devote yourself to building a relationship, improving it and making it unique?
Why not take into consideration what you have been asked to do for a long time? You could come up with something to make the relationship more prominent, or look for some way out.
CAPRICORN TODAY'S HOROSCOPE
You need a rebirth. You need to be able to give some impetus to your plans, despite everything. You will encounter obstacles, you will encounter resistance, but if you really believe in it, you will succeed.
Don't back down. In the end, you can always try to fix it if you're afraid something might go wrong. I mean, you're much closer to a finish line than you were before.
AQUARIUS TODAY'S HOROSCOPE
Do not have a negative attitude towards others, because it is not always the fault of those around you if something goes wrong. Sometimes there are also external factors that affect already compromised or completely healthy situations.
In short, looking for a scapegoat will certainly not help you to put a stop to a business that has not got off on the right foot. You'll try again later to clear it up with the others.
PISCES TODAY'S HOROSCOPE
You will certainly approve of some behaviour, with some people, but that does not mean that it will necessarily have to be normal. You should understand what the right middle ground is.
In the future you will have to reconsider some relationships, but only because you did not take the right measures and perhaps went a little further, while you should have waited a while before making your moves.