Zodiac Sign
The Leo Full Moon Will Bring Fire Just In Time For Valentine's Day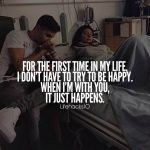 February is bringing a lot our way. The Full Moon in Leo followed by Valentine's Day and then the Mercury Retrograde – a lot to handle right? But there's not much to worry about!
The Moon on the 9th is here to tie up all loose ends and culminate all the things we have been working on since August 2019. It will give us new wisdom and help us move ahead in life.
This Full Moon won't make us impulsive but rather let us see things for what they are. Emotions might get out of hand but you will have the strength within to deal with it.
Being in the Lion sign, the Moon will be influenced by desire and passion. We will reconnect with our innermost desires, and learn what our heart wants.
We will both expect and give out more affection. We will leave things behind with which we don't feel connected anymore.
Here's what you must keep in mind during this Leo Moon, according to your zodiac sign:
Aries
For the last few weeks, you have been wondering why "they" are not noticing you. But can anyone really ignore you? They are finally coming around and you will receive your due attention!
Taurus
Stubborn as you are, even you need to be reminded to look out for yourself. You have to stand up when you see a wrong. Be assertive this February and things will fall back in place.
Gemini
This February let your intuition guide you. Your energy will stun everyone around you!
Cancer
With the Retrograde and Full Moon, one or many of your exes may try to make a comeback in your life. Even when you are tempted, remember why you left those people in the first place.
Leo
This month won't be so comfortable for you, Leo. Now is the time to step down from the podium and put in some hard work. This hard work will bring you recognition later but for now, work, work, work!
Virgo
The Mercury Retrograde is giving you another chance this month. Right your previous wrongs and apologize for your mistakes. Only then can you move on happily.
Libra
With Valentine's Day and the Leo Full Moon in quick succession, you will feel the urge to share your deepest desires. Don't be shy now! Express yourself and see them manifest in reality.
Scorpio
February is about patience for you, Scorpio. Work behind the curtains now. Keep dreaming and brainstorming those beautiful ideas. Soon they will bring you the much-deserved recognition.
Sagittarius
The luminaries and the Retrograde of the month might urge you to be express yourself in an impulsive and angry manner. Why not channelize that and be creative in your expressions?
Capricorn
You have been working way too hard for way too long now. This February, loosen up a bit and spend some time doing what you love!
Aquarius
Are you feeling the love in the air? It is Valentine's month after all! Trying opening up emotionally and express your feelings to the right one.
Pisces
You have wasted enough time reminiscing about your past. This is the time to take a risk and move on. Risks in love never go in vain!