Zodiac Sign
Here Are The Zodiac-Inspired Haircuts You Need Now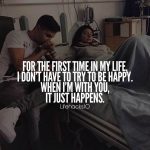 Zodiac signs say a lot about a person — so does your hair. We navigated the zodiac to pick the style that best embodies your sign. No worries, your next haircut will be a breeze.
Aquarius
Aquarius gals tend to lean toward the quiet side, but that just means they have a lot of creative soul living underneath. Their style is all about a low-key sultry elegance. Longer classic haircuts with a touch or a modern detail, such as blunt bangs, are the perfect cut. As a water sign, waves are always in.
To get this look, simply follow in the footsteps of your fellow Aquarius, Pretty Little Liars' Sasha Pieterse. A longer, wavy cut with a bit of sea salt is the hot zodiac look.
Pisces
Pisces are the social butterflies, and even more, they're all about honing in on their artistic talent. You like to balance your time with friends and family, and that calls for a cut that is both easy-going and chic.
Take your fellow artistic Pisces Rihanna as inspiration. A straight, totally sleek (almost wet hair) look with a middle part is the perfect artsy, girly look that can withstand any of your social obligations. Plus, it's perfect for any styling you'd like to do
Aries
As the traditional first Zodiac sign, Aries are always ahead of the trends, and they are seriously bold. Plus, they're always on the go, so they need a cut that you can pull back quick. When it comes to Aries, think BIG. Go for thick curls or even the '90s crimped hair that's coming back in style, and keep the length on the long side. If you want to go for color, nothing says Aries like a bright red.
Look at fellow Aries icon Shay Mitchell for inspiration. She confidently rocks her crimped hair, and she doesn't need much fuss over it. Pull it back or keep it down. It's seriously gorgeous however you wear it.
Taurus
Taurus ladies are badass and reliable. They love everything that is good and beautiful. And while Taurus ladies tend to take risks when it comes to work, they tend to be a bit cautious when it comes to change. That's why a stylish mid-long cut is perfect for balancing the safe and the standout.
Look to your fellow Taurus, Gigi Hadid, for inspo. Longer layers are a safe bet, and bangs that frame the outer edges of your face are easy to manage and style on a day-to-day basis.
Gemini
Geminis are always ready to do something fun. Whether it's heading out with friends or taking a sporadic road trip, they never want to stick in one place for too long. That's why they want something versatile, and a mid-length cut that's fun and face-framing is perfect.
Your fellow Gemini, Lucy Hale, is a serious style go-to. Her bangs are a dream, and if you really want to spice up your look a bit, try adding some blonde at the edges to help brighten your face.
Cancer
Cancers are devoted BFFs and who are very intuitive and emotional, but at the end of the day, they tend to stick to the tried-and-true. After all, things are classics for a reason right?
Selena Gomez is the ultimate classic lady, and her voluminous styling will never go out of style. A mid- or long-length cut and curl will bring texture and size — and really, that's all you'll need to maintain the simple, gorgeous look.
Leo
Leos are the ultimate leaders just like their lion spirit animal. They are creative, self-confident and extremely difficult to resist. They can achieve anything they want, whether it's about work or time spent with family and friends.
Take cues from your fellow badass Leo, Demi Lovato. A full-on blowout of your mane is exactly what you need to show just how full of life you really are. Feeling daring? Try a color outside your natural shade. It's time to have some fun.
Virgo
Virgos are always paying attention to the smallest details, making them one of the most careful signs of the zodiac. Their methodical approach to life ensures that nothing is left to chance.
The ever-gorgeous Zendaya proves this classic look doesn't have to be boring. A fun, side-parted cut is perfect for a little bounce and, as evident by Zendaya herself, it's a cut that can be styled in so many different ways. Who said being careful and detail-oriented had to be boring?
Libra
Libras are fascinated by the balance and symmetry. Of course, this namely refers to equality, but this can perfectly be applied to your next trim, too. Sticking to a cut that's traditionally balanced, yet totally voluminous is exactly what a Libra needs.
Lovely lady Bella Thorne has the symmetric look down. Ask for a cut that's mostly blunt with long layers throughout to keep your tresses looking even. Balance this with a simple styling routine, and it's guaranteed to become your go-to cut.
Scorpio
Scorpios are passionate and determined people. They're uber resourceful and are not about to let anything hold them back. They're born fierce and love to be ahead of the pack, using their leadership as a way to help others.
A fierce lady deserves an equally fierce cut, and Scorpio Lorde proves this totally possible. Her fierce determination is carried into her simplicity with her locks. Ask for a mid-length cut with longer layers and a simple side-swoop for an easy, maintainable look. For color, choose something rich and moody, like a darker auburn or even a medium brown with lots of lowlights.
Sagittarius
Curious and energetic, Sagittarius is one of the most open-minded of all the zodiac signs. They don't usually want to sit still and love sharing their optimistic spirit and changing things up.
So why not go for a cut as full of life as your fellow Sagittarius, Vanessa Hudgens? A middle part is the easiest to maintain, and a bit of a messy cut is all you need for a look as fun and lively as you are.
Capricorn
Capricorns are practical and considered to be the most serious sign of the zodiac. They carry a certain independence that might sometimes come across as stubborn, but that's because they are driven and know where they want to end up. The same may be said about your go-to cut.
Follow in the footsteps of your fellow Capricorn, Ellie Goulding, and stick with a style that's always going to be a winner: a medium-long touseled-look. However, as Capricorn's colors are black, brown, and gray, switch up from the standard coloring and give your hair a classic but still trendy gray hue. It's a bit unexpected from the practical Capricorn, but you're always about being a leader. Plus: Ellie's done it before!