Zodiac Sign
Aries New Moon, March 24th — We Need Positive Thoughts More Than Ever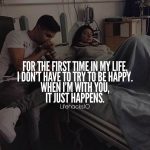 The upcoming New Moon is definitely the highlight of the 2020 Aries season. The best time to evaluate and reevaluate your desires, the perfect time to work on your goals, and the simplest times for communicating is during the Aries New Moon, which falls on 24th March.
The first sign of the zodiac is Aries, and the new lunar cycle energy will align with the positivity of the season. Enough of holding back, you need to start afresh with the Aries New Moon.
What is special about the 2020 Aries Moon is the fact that it takes place during a wave of cosmic events like the Spring Equinox, which will divide the day into equal hours of light and shade.
It will also see the conjunction of Mars with Jupiter and the moving of Saturn into the house of Aquarius. As you can guess, the intense amount of energy in this period will heighten the effects of the Moon.
The Sun has entered Aries on the 19th, which was also the day of the Spring Equinox. This is the time that will help you find balance and stability. Use the period to nurture your hobbies and cultivate your skills.
The Spring Equinox will aid your endeavors if you meticulously plan them. Make a mind map, keep lists handy, put everything in a planner- you have to organize your scattered thoughts. You will be full of fiery motivation as Aries is a fire sign.
20th to 21st March will see the conjunction of Mars and Jupiter, which will bring a slight shift towards uncertainty. It is most likely that you will feel confused, but don't give up yet.
The feeling is temporary, and you will find motivation again. It is important to do one thing at a time instead of overburdening yourself. On the 21st of March, Saturn will be finally moving out of Capricorn and entering the house of Aquarius.
This marks the end of a karmic cycle that has been surrounding us for more than two years. Transformative energy during this period will inspire new plans and connections. Make the most of it.
The Aries New Moon on the 24th of March will see the culmination of all these different cosmic events. The Chiron asteroid, which is considered to be the wounded healer, will be active during this time.
The Aries New Moon energy is all about healing your past wounds and loving yourself. The planet too requires healing and you must make it a point to do something for the environment. This is the best time for nurturing your mind, soul, and body.
If you have been neglecting your physical and mental well being, Chiron will show you how to mend the broken pieces. The Aries New Moon will push you towards productivity, adopting new things, and embracing growth.
If you take care of yourself, your work will get better. Hustling is good, but there's no need to hurry. Take your time and achieve your dreams.