Love advice
A Spotify Playlist For The Girls Who've Been Cheated On Again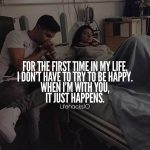 Truth be told, sometimes the only thing that helps an aching heart is music. Music doesn't judge. Music understands. Here is a Spotify playlist for anyone who has had their heart stomped on again.
1. Undone by Haley Reinhart
Best line: "I'm sorry, I let me fall for you
I can erase you and forget you but I can't undo you
You're the hand I can't hold, the words I'm not told when I'm lonely
And I don't want you back, I just want to have what you took from me"
This song perfectly captures that heartbreak feeling after a split, where the pain isn't gone yet but you're not welcoming them back to your arms either. It's about questioning how you let yourself fall for this person in the first place and wondering where it all went wrong.
2. Liar by LE`ON
Best line: "I wonder why you're fine, are you forgetting?
The things that you have done, the scars you've given
I've asked a thousand times for just one reason"
Liar is a song for anyone who is hurt by their partner and struggling to leave. She asks about the other woman and tells her lover that she knows they are lying to her. She questions them about why she wasn't enough and how they can bear to see her hurting this way. It is such a beautifully blunt song from the direct perspective of a scorned lover.
3. Wrong Direction by Hailee Steinfeld
Best line: "Couldn't even see you through the smoke
Lookin' back, I probably should have known
But I just wanted to believe that you were out sleepin' alone"
This song is about the realization that you trusted the wrong person. It's about finally accepting that they didn't have the best intentions towards you and feeling the gut-wrenching hurt caused by your partner deceiving you. She also sings about how sometimes we let people hurt us and get swept back in by their sweetness.
4. Drown by Front Porch Step
Best line: "And I know I gave the world
Everything I've ever had
Johnny Cash said love would burn
I never thought it'd hurt this bad"
This is simply one of my favorite breakup songs ever. It's the first song so far on our playlist sung from a male's perspective too. He sings about how hard it is to see your partner with someone else and how he can't sleep or stop looking at his phone. Yet at the same time, he wants her out of his life because of how she's hurt him. It's a beautiful example of how conflicting it is to move on when you're hurt because you are still holding on to the love you feel.
5. Resentment by Kesha
Best line: "But I don't hate you babe, it's worse than that
'Cause you hurt me and I'm more than sad
I've been building up this thing for months
Oh-oh-oh-oh, resentment"
This is a softer, acoustic side of Kesha that talks about the resentment we feel after being hurt over and over by the person we love. She says that her lover won't change or stop hurting her and now she's finally tired of them letting each other down.
6. Sad Girls by Jillian Jacqueline
Best line: "You can't jump out of the car right now
'Cause it's too damn far to walk alone …
And the way he says he's sorry
Makes you feel so small"
Sad Girls is about the feelings you have after finding out your partner has hurt you. She paints a picture of being in the car with him and wanting to get out. His apologies don't help her and she starts thinking about leaving and finding something better.
7. This Ain't Love by Lacy Cavalier
Best line: "Got nowhere to hide but I ain't gonna run
Back in your arms the damage is done
Put your pretty words away
There's nothing you can say to make me smile anymore"
This Ain't Love is a beautiful ballad about realizing your partner wasn't the one. She says she's over the hurt they caused and knows that what they had wasn't really love. It's about moving on from the hurt and not letting that person reel you back in to the same old disappointing love story.
8. I Hope by Gabby Barrett
Best line: "I hope she's wilder than your wildest dreams
She's everything you're ever gonna need
And then I hope she cheats
Like you did on me"
This song is a power anthem directed at the cheating ex. The song starts out seemingly sweet with her wishing her ex finds the woman of his dreams. Then it takes a sharp turn, where she says he hopes he faces the same fate that she did so he will finally know how his cheating made her feel.
9. Advice by Kehlani
Best line: "'Cause how is the man of my dreams not a man of his words?
And how is the man for me just a man that makes me hurt?"
Advice is about coming to terms with the fact that although your partner may be a smooth talker, he's not right for you. She says it's time she takes her own advice and moves on. This is super relatable for anyone who has been in a relationship that went south and stayed, even though if it were a friend in that situation, you would have told them to leave.
10. Figures by Jessie Reyez
Best line: "I wish I could hurt you back
Love, what would you do if you couldn't get me back?"
Last on our playlist is Figures. This song is perfect for anyone who is hurt by their partner and knows they are being taken for granted. It's about being the softer heart in the relationship and wishing you could hurt them the way they hurt you, even though you won't. It's a warning song directed at her partner, letting him know that he is losing her.