Love advice
15 Signs His Mom Likes Us (And 5 She Probably Doesn't)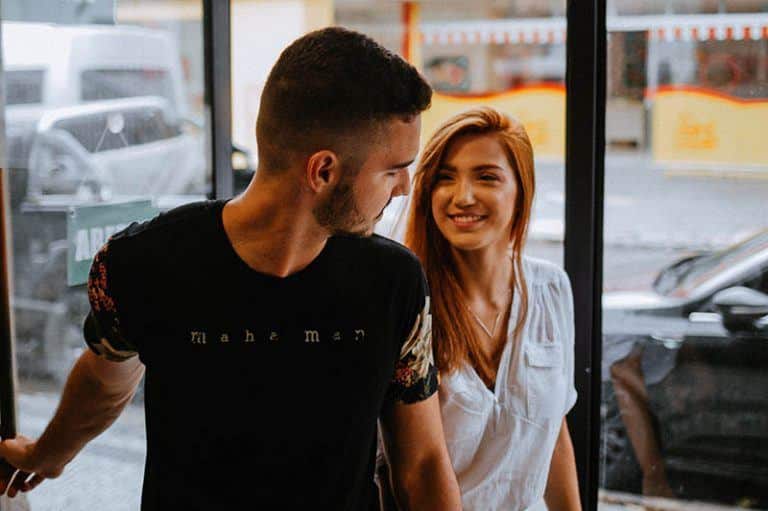 Meeting and getting to know your partner's mom can be daunting. If you're lucky, you'll get on well and things will run smoothly. But life doesn't always work out like that, and sometimes it can be really tricky to gauge whether she actually approves of you or not. Parental approval doesn't seem to matter as much now as it did even 20 years ago, but most people still feel more comfortable when they have the support of their partner's parents. It just makes everything that little bit easier.

It can be really stressful when you're in the dark as to whether your partner's mother genuinely likes you, or secretly despises you. Some moms are harder to decode than others, but thankfully, there are a number of fool-proof signs to help you figure it out. Moms who do approve tend to act in certain ways, and similarly, moms who don't also give off little clues.

No matter how she feels, as long as you believe in your relationship with your partner, that's all that matters. Having a mother-in-law who likes you definitely makes things easier, but missing out on that doesn't have to mean the end of a relationship!

Keep reading to find out whether their mom is your fan, or doesn't approve.
20

She's A Fan: She Asks A Lot Of Questions
19

She's A Fan: She Is An Attentive Listener

One way to tell whether someone respects you or not is to notice their reactions when you talk to them. Are they actually listening to you and taking in what you're saying, or simply nodding along to be polite? An attentive mom is one who cares about what you have to say and respects you enough to give you her full attention. You can tell whether someone is attentive or not based on how well they take in the things you tell them. A mom who forgets basically everything you say probably isn't in love with you.
18

She's A Fan: She's Respectful Of Opinions

A sign that she does like you and approves of you being with her son or daughter is her allowing you to keep your own opinions. Even if they're different from hers, she'll respect them and acknowledge them if she likes you. She'll listen to them and keep them in mind when the subject arises again in the future. Why? She'll care about your feelings and won't want to do anything to make you feel offended or hurt around her. A mom who doesn't like you might hold your opinions against you, or argue with you if you disagree on a certain point.
17

She's A Fan: She Discusses The Future
16

She's Not A Fan: She Gives No Comfort
15

She's A Fan: She Introduces Her Son's Partner
14

She's A Fan: She's Supportive On Social Media
13

She's A Fan: She Calls Or Texts Just To Chat
This might not happen in the early days, but there should come a time when you communicate directly with the mom, without going through her son. This is a big and exciting step, because she's making room for you in her life and not just as an extension of her son. You should definitely be happy if she calls you or texts you just to see how you're going or to chat with you. It shows she's interested in your life and in maintaining a healthy relationship with you. She wouldn't be doing these things if she didn't like you, or didn't approve.
12

She's A Fan: She's Affectionate And Loving

Affection is pretty straightforward. If someone is affectionate with you, you can be sure that they like you at least a little bit. Obviously being his mom she's not going to be too affectionate, but you can tell by her body language whether she likes you as a person or not. A mom who does like you will hug you, sit close to you and basically act as a good friend would. This is all after some time, of course. It would be kind of weird for her to start showing affection from the second you meet!
11

She's Not A Fan: She Mentions His Ex

Mentioning his ex in front of you on purpose is never a promising sign. Everybody knows that 'ex' talk is awkward, and can make both people in the relationship feel super uncomfortable. If his mom constantly brings up his ex (not just once or twice by accident, but all the time, and not so subtly) you can be pretty sure that she's not a huge fan of yours. Either she is trying to make you feel awkward, or she doesn't care enough about your feelings to stop herself from saying things around you that would be hard to swallow.
10

She's A Fan: She Doesn't Make Comparisons
9

She's A Fan: She Brags To Others

This sign you won't see first-hand, but if it does happen, you will eventually hear it from others. Just like with anybody else, you'll know his mom likes you if she speaks highly of you behind your back. If she likes you, she'll probably brag to her friends about you, and she'll never gossip or say a bad word about you. You'll get a sense of how she talks about you when you're not there by the way her friends and family react to you when they meet you. If she's been bragging, they'll probably be excited to meet you.
8

She's Not A Fan: No Trust For Certain Tasks

As you get to know people, it's common for them to start asking for little favors from you. This shows that they're building trust in you, since friends are there for each other and do favors for each other. It could be a sign that his mom hasn't warmed to you yet if she never asks you for help with anything ever.Obviously, it's not a good sign if she tries to make you her personal assistant either, but by asking for small favors, like watching a pet or picking up the mail when she goes away, she's showing that she's slowly building up trust in you.
7

She's A Fan: She Respects The Boundaries
6

She's A Fan: She Makes Specific Plans For Next Time
5

She's Not A Fan: No Invite To Family Events
4

She's A Fan: She Wants To Spend Some Alone Time, Together
3

She's A Fan: She Wants To Get To Know The Family Too
2

She's A Fan: She Interferes In An Argument And Doesn't Side With Her Son
It's a very exciting sign when his mom starts taking your side over his in arguments. By doing this, she's showing that she values you as her son's partner and doesn't want him to mess it up by chasing you away. Of course, she should side with whoever she thinks is actually right (or keep out of it altogether), but by siding with you, it reinforces that she does like you enough to agree with your point over her son's. If she likes you, she'll want you both to stop fighting as soon as possible.
1

She's Not A Fan: She Just Won't Warm Up