Love advice
130 EVERLASTING LOVE MESSAGES FOR HIM AND HER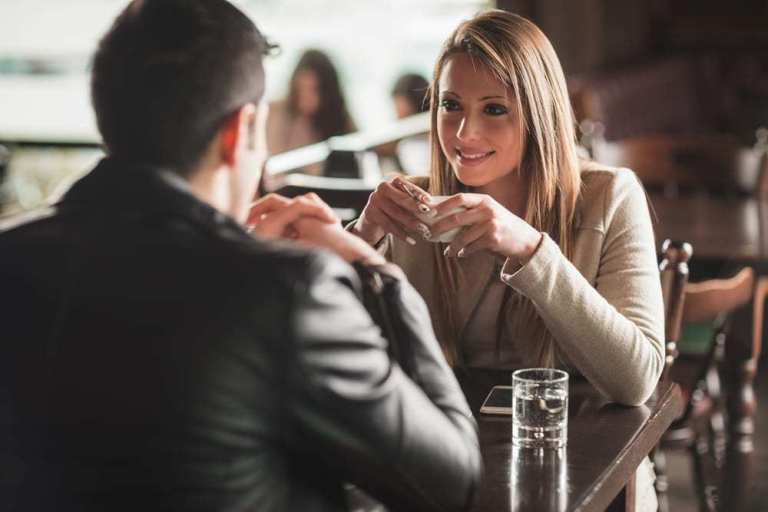 When it comes to romantic love and expressing how you feel, not all of us know exactly what to say or write. We know how we feel when we're falling in love. Our heart beats faster, our hands get sweaty and we lose ourselves to the only person that made us feel this way.
Now, how to put that feeling into words? How to express true love with a simple sweet love text message?
Love songs can put smiles on their faces, but getting a love message every single day is something much more adorable and unique. Imagine, a different text every day to show them how much you love them.
If you feel a bit stuck and not very innovative to write something for yourself, try finding the inspiration in quotes about love, and a love messages for him or her will write itself.
Love Quotes For Him
1. "Love is not about how many days, weeks or months you've been together, it's all about how much you love each other every day." – Unknown
2. "I seem to have loved you in numberless forms, numberless times, in life after life, in age after age forever." – Rabindranath Tagore
3. "If I know what love is, it is because of you." – Hermann Hesse
4. "You are the source of my joy, the center of my world and the whole of my heart." – Good Morning My Love
5. "Thank you for being you…for sharing your love with me…for inspiring me to accept myself…for helping me see the unique beauty in imperfection…for showing me that love is something you do; something not just to be said, but also to be shown." – Steve Maraboli
6. "To be your friend was all I ever wanted; to be your lover was all I ever dreamed." – Valerie Lombardo
7. "You're mine and only mine, all rights reserved." – The Love Bits
8. "I love you the more in that I believe you had liked me for my own sake and for nothing else." – John Keats
9. "True love stories never have endings." – Richard Bach
10. "If you are not too long, I will wait here for you all my life." – Oscar Wilde
11. "Love planted a rose, and the world turned sweet." – Katharine Lee Beats
12. "Love is a friendship set on fire" – Jeremy Taylor
13. "We are each of us angels with only one wing, and we can only fly by embracing one another" – Luciano De Crescenzo
14. "When I walk with you I feel as if I had a flower in my buttonhole" – William Makepeace Thackeray
15. "When I give, I give myself" – Walt Whitman
16. "I'm a hopeless romantic with a dirty mind" – Leelee Sobieski
17. "Immature love says: 'I love you because I need you.' Mature love says: 'I need you because I love you.' " – Erich Fromm
18. "I try to say I love you in a million different ways. That's what I aspire to do. That's what I do best." – Christine McVie
19. "I think it's not really difficult to write about love. We've been saying the same thing over and over for so many years. But it depends on how honest it is and how good you make it feel. You can say 'I love you' in a trillion ways, and it can always sound different or feel different."
20. "You don't love because; you love despite; not for the virtues, but despite the faults." – William Faulkner
21. "Love is like the wind, you can't see it but you can feel it." – Nicholas Sparks
22. "Love loves to love love." – James Joyce
23. "I've never had a moment's doubt. I love you. I believe in you completely. You are my dearest one. My reason for life." – Ian McEwan
24. "You are my heart, my life, my one and only thought." – Arthur Conan Doyle
25. "Every atom of your flesh is as dear to me as my own: in pain and sickness it would still be dear." – Charlotte Brontë
Love Messages For Him
1. My dear, I am promising you I will always love you and be a strong support for you until the day I take my last breath. I want to see the last sunset of my life with you. Never let me. I love you a lot.
2. You have no idea how much my heart races when I see you.
3. So far, every moment we've spent together has been awesome. But I promise you that the best is yet to come.
4. My heartbeats want only you; because of you there is peace; with you there is love. I love you. Always be with me and hold me in your arms.
5. I start missing you before you've even left.
6. What I feel for you is real. What runs through my heart is deep. I love you very much. I don't want you to hear or watch it. I want you to feel it.
7. I will send you my love forever. My heart is channeled to love you back and front. I was created to be with you, to be in your world forever, to be all you need in this world until the end of our days.
8. If only you knew how much those little moments with you matter to me.
9. I get butterflies just thinking about the next time I'll see you.
10. In a single night what magic have you done! My heart has become yours now. I can't think anything without you. I just love you badly.
11. In your eyes, I see a thousand stars. In your heart, I hear a thousand beats, but in your world, I see just the two of us.
12. I've always wished for bliss, happiness, and joy. That's why I follow after you for only you can introduce those things to my world.
13. Thank you for always making me feel like the most beautiful woman in the world.
14. Whenever my phone vibrates, I hope you're the reason for it.
15. Every day, I need your love. I don't wish to spend any day without it. More than you imagine, I love you with my whole heart.
16. Come to my dreams if you can. I'll kiss you there.
17. You will be the last thing I think of before I fall asleep and first thing to remember when I wake up.
18. Independence is great, but interdependence is nothing less than Godly. My friend, my world, my lover. I love you.
19. It's funny how you can go through life thinking you were complete until you fall in love . Now every time we are apart, I feel incomplete, my other half. I love you.
20. Most women have a certain degree of fear about growing old, as I did. However, as long as I get the opportunity to grow old with you, I'll know I'll be just fine.
21. True love sounded like a fairytale until I found you.
22. No matter where I go, the warmest place will always be in your arms. Sweetheart I love you today, tomorrow, and forever after.
23. I love two things, you and the rose. The rose for one day, and you forever.
24. One day, we'll never have to say goodbye, just goodnight.
25. I'm jealous of people who get to see you everyday.
26. You make me excited. You make me nervous. You make me crazy, but most of all, you make me happy.
27. Take my hand, and my whole life too, cause I can't help falling in love with you.
28. You've always been there in times both good and bad! I cherish this beautiful bond of togetherness. I love you.
29. I know I'm in love. The words: tender, affectionate, strong and resilient are no longer a bunch of words. They are you.
30. You put the smile on my face, the sparkle in my eyes, and the beat in my heart.
31. Roses are red. Violets are blue. I'm in love. The reason is YOU!
32. I might run out of text messages to send you, and I might run out of jokes too. My phone might run out of battery, but my heart will never run out of space for you.
33. I never knew I was this romantic, until I fell in love with you. I can say you're such a great teacher.
34. I hope you finally realize that I'll love you until the end, because you're not just my man, you're also my best friend!
35. I love you so much my heart is sure. As time goes on, I love you more. Your happy smile, your loving face. No one will ever take your place.
36. You were chosen for me to love amongst the rest because I would love you the best!
37. We may fight and we may cry, but we'll get back. I'll tell you why – because you're the reason I'll survive.
38. If I could describe love in one word, I'd call it you!
39. You are the reason for the smile on my face, the laughter in my eyes and the joy in my life, I love you.
40. I found love when I found you.
Love Quotes For Her
1. "No matter what has happened. No matter what you've done. No matter what you will do. I will always love you. I swear it." – C.J. Redwine
2. I'd rather spend one moment holding you than a lifetime knowing I never could. – Lifehacks
3. "One day you will kiss a man you can't breathe without and find that breath is of little consequence." – Karen Marie Moning
4. "You know you're in love when you can't fall asleep because reality is finally better than your dreams." – Dr. Seuss
5. The best love is the kind that awakens the soul, that makes us reach for more, that plants the fire in our hearts and brings peace to our minds. That's what I hope to give you forever. – The Notebook
6. "There is never a time or place for true love. It happens accidentally, in a heartbeat, in a single flashing, throbbing moment." – Sarah Dessen
7. "I want to spend the rest of my life annoying you." – Unknown
8. "I wanted to tell you that wherever I am, whatever happens, I'll always think of you, and the time we spent together, as my happiest time. I'd do it all over again, if I had the choice. No regrets." – Cynthia Hand
9. "It's one thing to fall in love. It's another to feel someone else fall in love with you, and to feel a responsibility toward that love." – David Levithan
10. "I love you without knowing how, or when, or from where. I love you simply, without problems or pride: I love you in this way because I do not know any other way of loving but this, in which there is no I or you, so intimate that your hand upon my chest is my hand, so intimate that when I fall asleep your eyes close." – Pablo Neruda
11. "I look at you and see the rest of my life in front of my eyes." – Unknown
12. "All, everything that I understand, I only understand because I love." – Leo Tolstoy
13. "I need you like a heart needs a beat." – One Republic
14. "Come live in my heart and pay no rent." – Samuel Lover
15. "For the two of us, home isn't a place. It is a person. And we are finally home." – Stephanie Perkins
16. "So, I love you because the entire universe conspired to help me find you." – Paulo Coelho
17. "I'm much more me when I'm with you." – Unknown
18. "If I know what love is, it is because of you." – Hermann Hesse
19. "There is only happiness in life, to love and to be loved." – George Sand
20. "So it's not gonna be easy. It's going to be really hard; we're gonna have to work at this everyday, but I want to do that because I want you. I want all of you, forever, everyday. You and me … every day." – The Notebook
21. "It's a very dangerous state. You are inclined to recklessness and kind of tune out the rest of your life and everything that's been important to you. It's actually not all that pleasurable. I don't know who the hell wants to get in a situation where you can't bear an hour without somebody's company." – Colin Firth
22. "Loving you never was an option. It was a necessity." – Truth Devour
23. "Lost love is still love. It takes a different form, that's all. You can't see their smile or bring them food or tousle their hair or move them around a dance floor. But when those senses weaken another heightens. Memory. Memory becomes your partner. You nurture it. You hold it. You dance with it." – Mitch Albom
24. "To love is nothing. To be loved is something. But to love and be loved, that's everything." – T. Tolis
25. "If I had a flower for every time I thought of you … I could walk through my garden forever." – Alfred Tennyson
Love Messages For Her
1. If I could give you one thing in life, I'd give you the ability to see yourself through my eyes, only then would you realize how special you are to me.
2. What on earth did I think about all the time before you?
3. I wish I could turn back the clock. I would find you sooner and love you longer.
4. I fell in love with you for the million things you never knew you were doing.
5. Having you in my life has made me a better person.
6. I love all those things you don't do: you never tried to change me, you never minded my quirky moods, you never laughed when I attempted to be serious, and you never turned away when I needed you most. I love you.
7. I love you yesterday. I love you still. I always have. I always will.
8. If anyone asked me to define love, I'd send them to you, so they could see a real example of what that feeling really is.
9. To see the smile on your face is all I desire. To see your eyes gleam with joy is all I want. If I want that for me more than for you, then I think I love you.
10. When we're together, it's as if the world moves in slow motion, and we're the only thing that's still moving. What can I say boy, your love has me hypnotized.
11. Would it be crazy for me to tell you within this sweet love message that you are the best thing that has ever happened to me or ever will? Because I look at where we are now and I simply don't know if I could ever feel this way for another. I love you.
12. What is love? It is what makes your cell phone ring every time I send text messages.
13. Seeing you next to me is the most beautiful way to start the day.
14. What I love most about you is how you can look at the positive in any situation.
15. In a sea of people, my eyes will always search for you.
16. When I tell you I love you, I don't say it out of habit or to make conversation. I say it to remind you that you are the best thing that has ever happened to me.
17. Even though we are far apart, my love for you will feed on the distance between us and only grow.
18. You make me smile and you make me cry, but if it wasn't for you, I wouldn't know what to do. I love you
19. If love was a song, I'd sing it with you. If love was a game, I'd play it with you, but if love was a person, I'm sure it would be you.
20. Never do you have to question if my love for you is real. I knew it was real from the moment when I started thinking about you more than worrying about myself.
21. Do you know why fingers have spaces? That's because in mine, your fingers fit perfectly.
22. You're really my angel here on Earth.
23. When you walked into my life, I walked into a dream.
24. You're everything I could want, and everything I hope to be.
25. One smile can't change the world, but your smile changes mine.
26. Without you I'm nothing. With you we're something. Together we're everything.
27. For once, I don't have to try to be happy because when I'm with you, it just happens.
28. I just wanted you to know that someone is thinking of you.
29. My life's a jigsaw puzzle, and you are the missing piece.
30. You make my heart beat faster and slower at the same time.
31. Roses are red, violets are blue, there only one true love and this my love is you.
32. Before I met you, I never knew what I was missing. Now, that I know you, I could never be without you again.
33. The thought of being with you tomorrow is what gives me strength to get through the day.
34. If everything I've done has brought me to you, then I don't regret a thing.
35. I'm amazed when I look at you, not just because of your looks, but because everything I ever wanted is right in front of me.
36. Grow old with me. The best is yet to come.
37. Every minute I spend away from you is a minute I waste.
38. I never imagined getting to be with you. Now I can't imagine being without you.
39. The best thing I see each day is your smile.
40. I love you in the morning, in the middle of the day, in the hours we're together and the hours we're away.