Zodiac Sign
12 Perfect Signature Scents Based On Each Zodiac Sign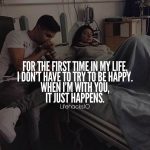 Sometimes navigating the world of scents seems impossible. So, we navigated the zodiac to pick the fragrance that best represents your sign. No worries: Your next shopping trip is sure to be a breeze.
Aquarius: Clean Air by Clean
Aquarius gals tend to lean toward the quiet side, but that's just because they have a lot of creative soul living underneath. That means they deserve a style that lives up to their low-key sultry elegance.
The light scent in Clean Air by Clean is said to be as fresh as Himalayan mountain air with bergamot blossom, freesia, and peony alongside warm notes of musk and white amber. This scent may be soft, but it's made for the creative spirit.
Pisces: Philosophy's Live Joyously
Pisces are the social butterflies, and even more, they're all about honing in on their artistic talent. They like to balance their time with friends and family, and that calls for a scent that's as captivating and dynamic as they are.
Luckily, Philosophy's Live Joyously embodies that all. With tangerine and pink peony blossoms offering both excitement and femininity, it's not only long lasting — but it's just as dynamic as the Pisces lady.
Aries: Tom Ford's Orchid Soleil
As the traditional first Zodiac sign, Aries are always ahead of the trends, and they're seriously bold. Plus, they're always on the go, so they need a scent that's as radiant and trendy as they are.
That makes Tom Ford's Orchid Soleil the perfect option for an Aries. With notes of black orchid and an assortment of other crisp, florals making an appearance as well, there is nothing bolder — or more radiantly beautiful — than this scent.
Taurus: Tocca's Isabel
Taurus ladies are badass and reliable. And while they tend to take risks when it comes to work, Tauruses tend to be a bit cautious when it comes to change.
That's why a scent like Tocca's Isabel is perfect for a Taurus. Isabel's notes of rose, leather, and guiacwood offer a modern edge, but its captivating scent keeps it natural enough for the lady who might be nervous for a dramatic change in fragrance.
Gemini: Kate Spade's Walk On Air
Geminis are always down to do something fun. Whether it's heading out with friends or taking a sporadic road trip, they never want to stick in one place for too long. That's why they want something that's as energetic and uplifting as they are.
With everything from fresh florals to sandalwood, Kate Spade's Walk On Air is the perfect sent to grace any Gemini with a beautiful, graceful kind of confidence to keep them on their toes.
Cancer: Nest's Citrine
Cancers are intuitive and emotional, but at the end of the day, they tend to stick to the tried-and-true. After all, classics are classic for a reason, right?
Nest's Citrine combines the dewy softness of lotus flower and freesia, which are set against sparkling citrus notes and hints of precious woods. It's a light and airy scent that's fresh, but never overbearing.
Leo: YSL's Black Opium
Leos are the ultimate leaders just like their lion spirit animal. They are creative, self-confident, and extremely difficult to resist. They can achieve anything they want, which means they deserve a fragrance that's as bold as they are.
With a glam rock aesthetic, YSL's Black Opium's floral dominance with notes of black coffee and vanilla for sweetness and white florals for a bit of flirt are exactly what a Leo needs to embody her badass leader aesthetic.
Virgo: Dolce & Gabbana's Rosa Excelsa
Virgos are always paying attention to the smallest details, making them one of the most careful signs in the zodiac. Their methodical approach to life ensures that nothing is left to chance. However, that classic lifestyle doesn't have to be boring.
Dolce & Gabbana's Rosa Excelsa captures the boldness of the free spirit and the innocence of fresh petals in bloom. With notes of rose, it's an iconic and timeless scent that's the opposite of boring.
Libra: Stella McCartney's Pop
Libras are fascinated by balance and symmetry. Of course, this namely refers to equality, but it can perfectly be applied to their next fragrance pick, too.
Stella McCartney's Pop is both classic and contemporary, blending sandalwood, cedarwood, and musks with violet, tuberose, and plumeria in a combination that's as fun as it is sophisticated.
Scorpio: Burberry's Brit Rhythm Floral for Her
Scorpios are passionate and determined people. They're uber resourceful and are not about to let anything hold them back. They're born fierce and love to be ahead of the pack, using their leadership as a way to help others.
A fierce lady deserves an equally fiery scent, and Burberry's Brit Rhythm Floral for Her offers a floral fragrance with an unexpected fruity twist that is just as memorable as the wearer herself.
PHOTO: JET
Sagittarius: Missoni Eau De Toilette
Curious and energetic, Sagittarius is one of the most open-minded of all the zodiac signs. They don't usually want to sit still and love sharing their optimistic spirit and changing things up.
So why not go with a scent that's fresh and sparkling like Missoni Eau De Toilette. With citrus, floral, and woody notes, it's as unique and lively as the Sagittarius herself.
Capricorn: Jo Malone London's Nasturtium & Clover
Capricorns are practical and considered to be the most serious of the zodiac. They carry a certain independence that might sometimes come across as stubborn, but that's because they're driven and know what they want. The same may be said about their go-to scent.
Jo Malone London's Nasturtium & Clover is a fresh scent of clover with a slight hint of sparkling lemon that's both practical and refreshing — perfect for the Capricorn woman who is always on the go.