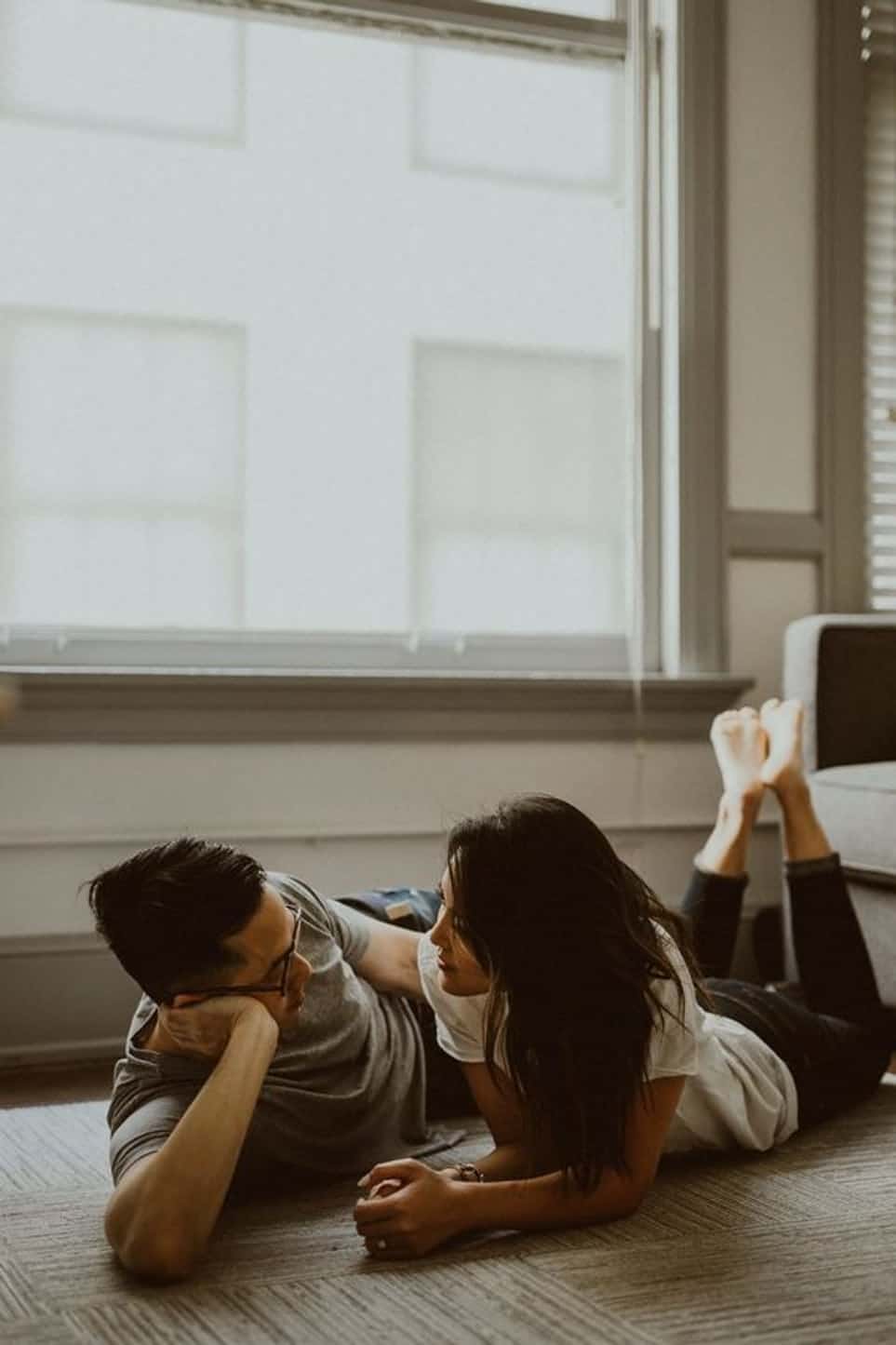 Once upon a time, dating was ringing someone up and asking them out to dinner. It was knocking on their door to let them know it was time to leave. It was having dinner together, followed by dancing or a movie. There may have been chocolates involved. Or flowers.
But that's no longer the norm.Welcome to 2019, an era where we ask people out through suggestive snapchats and don't even walk them to their Uber at the end of the date. Where instead of getting to know each other over milkshakes at the diner, we ghost and shadow, and swipe yes just because we're bored.Dating isn't what it used to be, and the romantics among us are lamenting that fact.Modern dating gets a lot of flak, and it's a peculiar phenomenon, to say the least. But that doesn't mean it has to be the end of romance. Love hasn't completely disappeared from the world, although at times it feels like it has. There are some upsides to dating in 2019 that make love more accessible than it's ever been beforeKeep reading to find out the reasons why modern dating is gross, and also the ways in which it's not so bad.
20

Why It's Hard: "Mosting" Is A Thing Now
2019 is already full of new dating tends that make dating so much more complicated, and some would say less romantic, than it traditionally was. "Mosting" is one of those reasons why dating is harder than it ever was before.
This is basically ghosting from the person you're going out with or speaking to (disappearing without a trace), but before you do it, you come on really strong.
So not only are people leaving their dates high and dry, but they're also leading them on first at record rates. Whether you actually had feelings for the person or not, this just makes ghosting all the more disappointing.
19

Why It's Not So Bad: Modern Dating Is Flexible
Don't despair: modern dating isn't all bad! At least we can say that modern dating is much more flexible than traditional dating. Really, you don't actually have to leave your bedroom if you really want to find a date, thanks to online dating. And while this isn't everyone's first choice of ways to go about it, it's great for people who just can't deal with old-school dating.
The more low-key vibe of romance in 2019 makes it easier for people with anxiety, for example, to find love. It's also easier for people who are too busy to go out and meet someone.
18

Why It's Hard: People Shadow While Online Dating
Another dating trend that we wish didn't exist is shadowing. This only applies to online dating, but since that's such a huge part of dating in 2019, it's pretty significant.
Shadowing is when someone's photo on their dating profile is of two people, and one is much more attractive.
The more attractive one is usually positioned in the center, leading people to believe that the person with the profile is the attractive one, but it's not the case. So you end up talking to someone you don't really like the look of because you thought they looked like their handsome friend.
17

Why It's Not So Bad: There's Less Pressure On Both People
Although young people today may feel a pressure to settle down, get married, and have kids, the truth is that pressure is nowhere near as intense as it once was (in much of the world, anyway). The good thing about dating in 2019 is that the expectations usually aren't so high for future goals, so you can be pickier and careful with whom you choose (which is always a good thing!).
In the past, because people were expected to marry at a young-ish age and that was their only goal in life, it was more likely that they'd stick with their dates, whether they felt strongly about them or not.
16

Why It's Hard: People "Obligaswipe" Now
"Obligaswiping" is a thing. Just in case you didn't think the dating world was tough before, people have fallen into this annoying trend and are just blurring the lines even further.
To put it simply, this is when people get on dating apps and swipe yes to people over and over again without any real intention of actually meeting up with them.
The Missing Link In Every Relationship

Sex? Communication? Romantic Dates?

All these things are important, but a breakthrough new video reveals the surprising factor that can make ALL the difference in a relationship and few, if any women (or men) are even aware of it!

The key is understanding men on a deep emotional level, and how the subtle things you say to a man affect him much more than you might think.

If you're frustrated with your man going cold, losing interest, or pulling away, then this video is a must watch:
They don't swipe because they're interested in that person, they do it because they're bored. This means that when you get a match on a dating app, it could just be because someone is bored and not because someone likes you. Harsh, but unfortunately, here to stay.
15

Why It's Not So Bad: Communicating Is Easier Now
Whether you like the modern age or not, you have to admit that it's easier to communicate and connect with others. Thanks to social media, you don't have to chance upon meeting someone physically at a bar or anything like that. Now you can just search and add, or swipe. Reaching out to someone you're romantically interested in doesn't always go well, but at least the chance is there in 2019 because of technology.
When you're actually dating, there are also a million different ways to connect with the other person. You don't have to send a message if you don't know what to say—try a low-key snap instead.
14

Why It's Hard: It's Never Been Easier To Fish For Dates
Fishing for dates sounds like a suspicious thing, and it is. Not to be confused with catfishing, fishing is where someone sends out a generic message to many different people across a number of dating apps (or just the one), to see who's interested in meeting up.
When they see how many bites they get, they then take their pick out of their favorites.
The hardest thing about this is it can be really tricky to know when you're being fished. People that don't respond after their first message are usually the culprits. This definitely takes the magic out of dating.
13

Why It's Not So Bad: It's Easier To Bail On A Date That's Not Going Well
Dating has overall become much more relaxed and casual, and there are pros and cons to this. One of the pros is that it's now far easier to bail on a date that is going like a house on fire.
Back before people had smartphones or any phones at all, can you imagine how hard it would have been to let someone know that things weren't going well and you needed to be picked up or rung with an excuse to leave? Because dates themselves tend to be more low-key, it's now generally easier to call it a night early on, rather than go through all the motions when you're not feeling it.
12

Why It's Hard: It's Never Been Easier To Flirt
It has never been easier to flirt, and while that's a good thing when it comes to starting a relationship, it's not such a good thing when it comes to maintaining one. Today you really need to have a lot of trust in your partner, because social media means that there are so many more avenues through which others can chat them up.
That's not to say that everyone is looking to be chatted up, but the opportunity is easier to get to today than it ever was.
Relationships in 2019 really seem to be open to more than just the people officially in them, but more on that later …
11

Why It's Not So Bad: The Little Things Now Seem More Romantic
The best thing about having basically no expectations of anybody, ever? It's really easy for people to impress you. Because romance has left the building in many ways, we're now much easier to please. Someone coming to pick you up from your front door rather than just texting you that they're here used to be commonplace, but now it would probably earn someone brownie points.
Things like receiving flowers or chocolates on a date, or even being asked to dinner and dancing rather than Netflix and chill, are enough to make people feel like they've landed in a Disney movie.
10

Why It's Hard: We Know Everything About Each Other Without Talking
Another award goes to social media for allowing us to find out basically everything about another person without having met them. Don't get us wrong: in some ways, this can be useful. Sure, looking over someone's social media page can help you work out whether you want to go on a date with them or not, and can give you potential talking points.
But the whole point of the early days of dating is to get to know someone.
We think that finding out everything through your phone before you even talk to them in person takes some of the fun out of it.
9

Why It's Not So Bad: We Can Start Relationships With Anyone, Anywhere
One of the best things about being able to communicate so much more easily with other people is that the pool you're fishing in just turned into an ocean. Don't like the people in your town? Want to get away from the people from high school? No problem! No matter where you're located, you can now connect with pretty much anyone from anywhere.
There's just so much more opportunity to find someone that is right for you, especially if where you live is a little limited. Online dating and online clubs allow you to talk to people who have similar interests as you, and they don't necessarily have to live down the block.
8

Why It's Hard: Relationships Are Now Under Observation
Living our lives publicly, through social media, is now the norm. Many people feel that traveling, eating, and even dating aren't worth doing if there's no photographic evidence to show off on the internet. The good part about sharing your relationship with the world is that people assume your love life is fantastic, whether it really is or not.
The bad part is that your relationship is under observation and up for discussion.
It's kind of like being a celebrity on a really small scale. If you're going to post about it on social media, which most people do, then others are going to talk about it.
7

Why It's Not So Bad: Dating Is Much More Creative Now
One good thing about dating in 2019 is that the actual dates themselves are much more creative. This is the age of Pinterest and internet sharing, and people don't do things in halves anymore. Back in the day dates may have been pretty standard, but now there's the potential to get much more creative with it.
Of course, despite the endless ideas for different kinds of dates that are available now, some people still choose to spend their time watching Netflix and chilling. But the opportunity to have more fun and do something completely different with your date is there.
6

Why It's Hard: Social Media Can Make It Harder To Get To Know Someone
On one hand, social media profiles make it easy to get to know a person. We can find out who their friends are, where they went to school, what kinds of things interest them, and whether or not they can string together a grammatically correct sentence.
But to a large extent, social media is a way for us to portray an image of ourselves and not the real thing.
What you're seeing on someone's profile is what they want you to see and not necessarily the truth. It's easier to see information about someone, but it's also easier to lie and create a false illusion.
5

Why It's Not So Bad: Being Single Is More Acceptable Now
Single people may still feel like society is always telling them that they can't really be happy unless they're in a relationship. We still have a way to go before people aren't totally pitied just because they don't have a partner, but we've also come a long way.
People are starting to accept that being on your own can be rewarding. Because being single after a certain age is more acceptable now than it was in the past, the stakes aren't so high when it comes to dating. Some people might still date only because they're afraid of being alone, but there's less pressure from society to do it
4

Why It's Hard: We're More Rushed As A Society, And More Likely To Rush Our Relationships
On one hand, being single is more acceptable and marriage isn't considered the only route to happiness, like it was in the past, which takes a lot of the pressure out of dating. On the other hand, we as a society are much more rushed than we used to be.
We're used to having everything instantly.
We upload photos the same day we take them, expect replies to our messages within ten minutes, and can line up a date with a total stranger in a matter of seconds through online dating. Because of all this rush, it makes sense that we're conditioned to rush our relationships too.
3

Why It's Not So Bad: It's Easier To Bounce Back
There have never been so many dating options available and such a huge number of fish in the sea. One of the benefits of the ease and convenience of modern dating is that it's easier to bounce back from a hurt heart. It may not be easier to actually mend heartbreak since you can't speed up time, but it's definitely easier to find a rebound.
If you're looking for someone to distract you and to stop you pining over your ex, it's a great time to be alive. You can find someone to talk to without leaving your bedroom.
2

Why It's Hard: There's Such Thing As Too Much Dating
There are endless romantic prospects available, we can connect with people all over the world, and as soon as one relationship ends, we can have another one later that night. The downside is that there's such a thing as too much dating.
Since dating has become so much easier, potential dates have become limitless, which means they've also become less valuable.
It's simple economics. An excess of supply results in a lower price. People are less likely to try hard on their dates because they know they can find another one in two seconds if this one doesn't work out.
1

Why It's Not So Bad: There's Lots Of Help Available
The dating world has changed and it's not going back. Yes, there's a lot to be concerned about, and a lot of new, unsavory trends to look out for. That said, we are in the age of information, and the upside to that is help is always available when we need it. You no longer have to rely just on episodes of SATCto get your answers about your odd date or wait for a monthly women's magazine to give you some insight.
Any time you have a question or need advice about your relationship, or lack thereof, all you have to do is hop online.